Wildlife Service launches bid to reclaim Kenyan park's glory
Million-strong flock of flamingos that made Lake Nakuru famous has vanished amid pollution and poor management, authorities say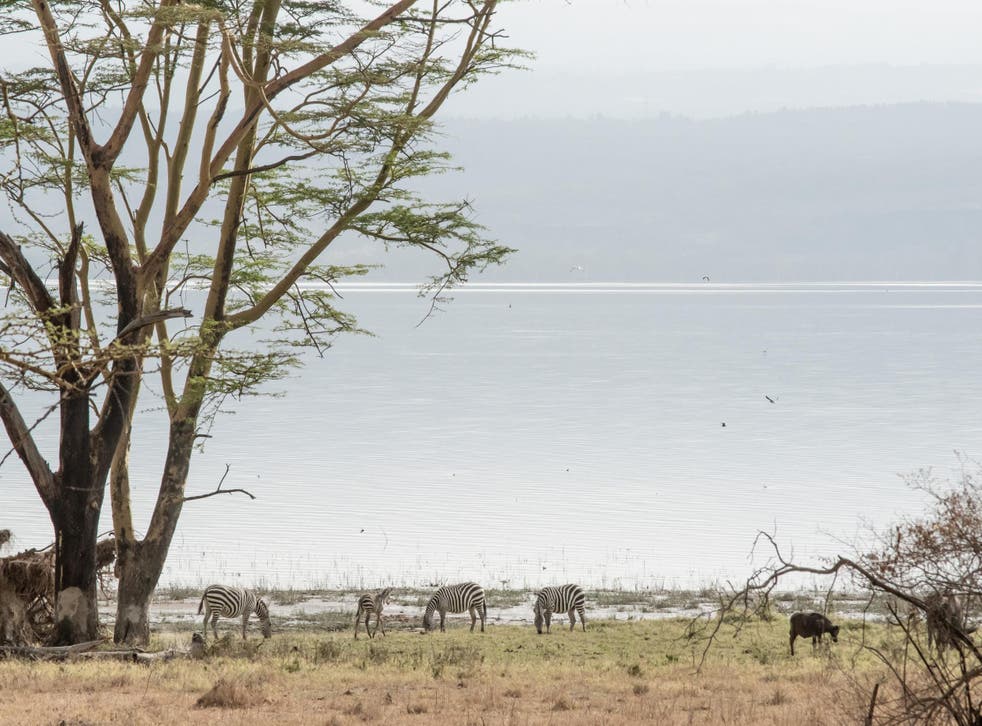 By Caroline Chebet for The Standard in Kenya
The Kenya Wildlife Service (KWS) is taking measures to recover the fortunes of Lake Nakuru National Park - once famous for its million-plus flamingos - that used to raise £8 million annually.
The park's revenues have dropped sharply over the past few years after the disappearance of a huge population of flamingos, increasing water levels and poor waste management that has led to massive pollution.
The agency's Director General John Waweru, while launching the Rapid Results Initiative, said the measures they were taking include upgrading infrastructure within the park and demolishing submerged structures.
Brigadier Waweru said they would also improve the quality of the lake's water within the next 100 days, with a view to attracting flamingos back.
He said the initiatives were aimed at attracting more visitors to the park.
"This initiative is the beginning of a journey to bring back the vibrancy of the park within the next 100 days. The park was at one time among the leading revenue earners, recording up to £ 8 million per year. However, this has since dropped to about £4 million. The measures we are putting in place are meant to turn around the fortunes of the park," Waweru said.
A weather station will also be installed in the park to help in measuring atmospheric conditions to provide information for weather forecasts and to study the weather and climate.
Some of the stakeholders, who attended the launch of the initiative, called for a waste management plan.
The population of flamingos, which were at some point the key tourist attraction in the park, has been dwindling since 2009, from 1.3 million flamingos in 2008 to the current of 6,000.
"Veterinary officers will continue monitoring anthrax after a recent outbreak claimed 145 buffaloes. The park has about 4,100 buffaloes," said Waweru.
Senior warden Catherine Wambani said visitors to the park have reduced from 250,000 in 2013 to 200,000 in 2018.
Governor Lee Kinyanjui said they would establish a £28 million facility to separate sewage from storm water, so untreated waste does not flow into the park.
This article is reproduced here as part of the Giants Club African Conservation Journalism Fellowships, a programme of the charity Space for Giants and supported by the owner of ESI Media, which includes independent.co.uk. It aims to expand the reach of conservation and environmental journalism in Africa, and bring more African voices into the international conservation debate. Read the original story here.
Register for free to continue reading
Registration is a free and easy way to support our truly independent journalism
By registering, you will also enjoy limited access to Premium articles, exclusive newsletters, commenting, and virtual events with our leading journalists
Already have an account? sign in
Join our new commenting forum
Join thought-provoking conversations, follow other Independent readers and see their replies