Two stars of Christmas appeal who became best friends at GOSH reunited
Marley Scott and Elliott Livingstone hadn't seen each other since Marley was discharged following a heart transplant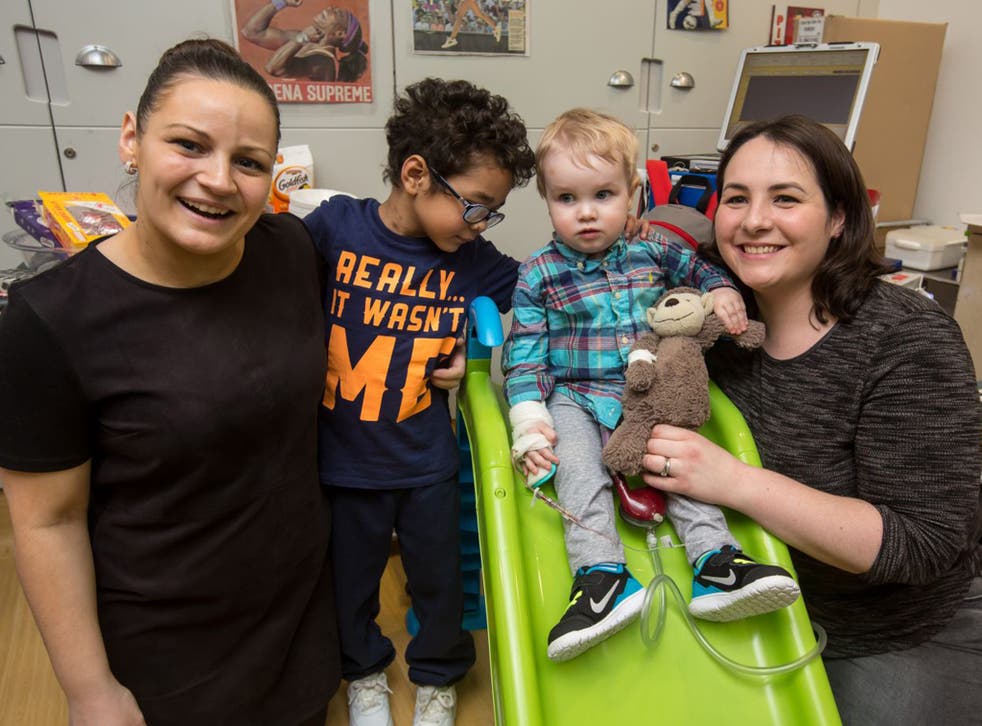 Two stars of our Christmas appeal who became best friends after sharing a ward at Great Ormond Street Hospital have been reunited.
Marley Scott, 7, and Elliott Livingstone, 2, hadn't seen each other since Marley was discharged following a heart transplant in October. The pair became inseparable while they were both on artificial-heart machines.
Elliott is still awaiting a transplant and had been unable to have visitors due to an infection, but the two patients met for the first time in weeks after the hospital arranged a surprise birthday celebration for Elliott's mother, Candace, on the cardiac ward.
Marley's mother, Joanne, and Candace are friends. The families are an example of the intense relationships formed at the hospital. Candace said: "My friends are really supportive but nobody else really knows what it is like apart from Joanne. She has been through the same thing we have."
Joanne says she has felt isolated since Marley was discharged because his low immune system often stops them from leaving their home in Dagenham, but this week she got the news that Marley is not rejecting his new heart.
While at the hospital, Joanne and Marley took comfort from the type of support programmes that The Independent's Give to GOSH campaign will help to fund. "It is so nice to come back to the hospital," Joanne said. "It doesn't sound normal but it just feels like home. It is like a big family."
To Give to GOSH go to: http://ind.pn/1Mydxqt
To find out more about our appeal and why we're supporting GOSH go to: http://ind.pn/1MycZkr
Register for free to continue reading
Registration is a free and easy way to support our truly independent journalism
By registering, you will also enjoy limited access to Premium articles, exclusive newsletters, commenting, and virtual events with our leading journalists
Already have an account? sign in
Register for free to continue reading
Registration is a free and easy way to support our truly independent journalism
By registering, you will also enjoy limited access to Premium articles, exclusive newsletters, commenting, and virtual events with our leading journalists
Already have an account? sign in
Join our new commenting forum
Join thought-provoking conversations, follow other Independent readers and see their replies