Homeless Veterans appeal: Charity attacks Chris Grayling's 'hazy' promises to jailed veterans
Justice Minister has been urged to clarify his response to prison report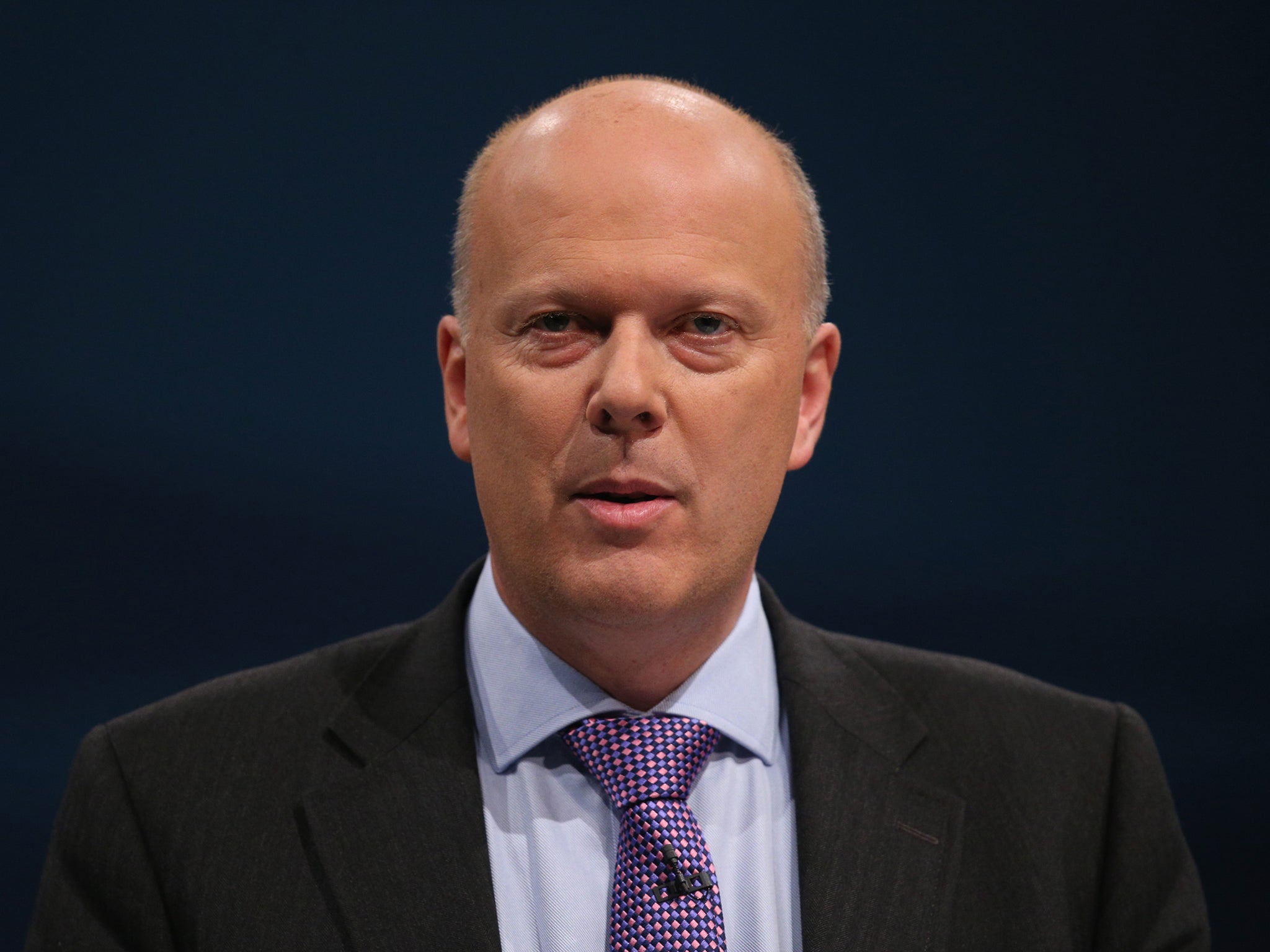 The Justice Secretary, Chris Grayling, is under pressure to clarify his response to a long-delayed government report on the treatment of veterans in the prison system after it was dismissed as "hazy" by the head of a leading military charity.
The review, carried out by the Conservative MP and QC Stephen Phillips, stated that every prisoner coming into custody in England and Wales should be asked whether they have served in the armed forces, and those that had would receive improved treatment. Mr Grayling then said this would start in January.
But Dr Hugh Milroy, the CEO of the charity Veterans Aid, said that while the initiative was "entirely sensible", it was not clear how such checks would be carried out. "Unless there is a robust system of verifying a 'Yes I served' answer, this [report] will be a wasted opportunity," he said, adding that his charity had seen many cases of homeless people pretending to be veterans.
The Independent understands that the responsibility for checking whether a prisoner served will fall on military charities. In his response, Mr Grayling also said the Ministry of Justice would "continue to work with voluntary sector colleagues" to provide services within prisons that are "tailored to ex-servicemen's needs". Dr Milroy said this sounded like the Government expected charities to do its work free of charge.
Veterans Aid, the UK's leading organisation for preventing homelessness among veterans, is one of two charities being supported by The Independent's Christmas appeal this year. It operates a drop-in centre in central London and a hostel in Stepney, east London, for veterans who have fallen on hard times.
Dr Milroy – who was one of the expert advisers appointed to assist Mr Phillips in his work – said the Government also needed to consider whether all veterans should be given the same amount of support, adding that a "one size fits all" approach would not work.
In pictures: Homeless Veterans appeal
Show all 31
"Without further clarity, a 'veteran' who has served for just three weeks in the Territorial Army, or who has been dishonourably discharged for committing a sex offence, will be afforded the same privileges as individuals who have served with honour on deployed operations," he said.
The report also found that knowledge about the needs of former service personnel in the justice system was "patchy" and appropriate training was "a matter of luck".
Mr Grayling said: "Most ex-service personnel have successful civilian lives and do not enter the criminal justice system – but I am determined to help the minority who have committed an offence turn their lives around.
"Society owes a huge debt of gratitude to those who have served their country, which is why our commitment to support them and their families is enshrined in the Armed Forces Covenant."
Join our commenting forum
Join thought-provoking conversations, follow other Independent readers and see their replies