Homeless Veterans appeal: The heroic ex-paratrooper who used Army training to survive on the streets
'The day I put my mate on a stretcher I was a different person'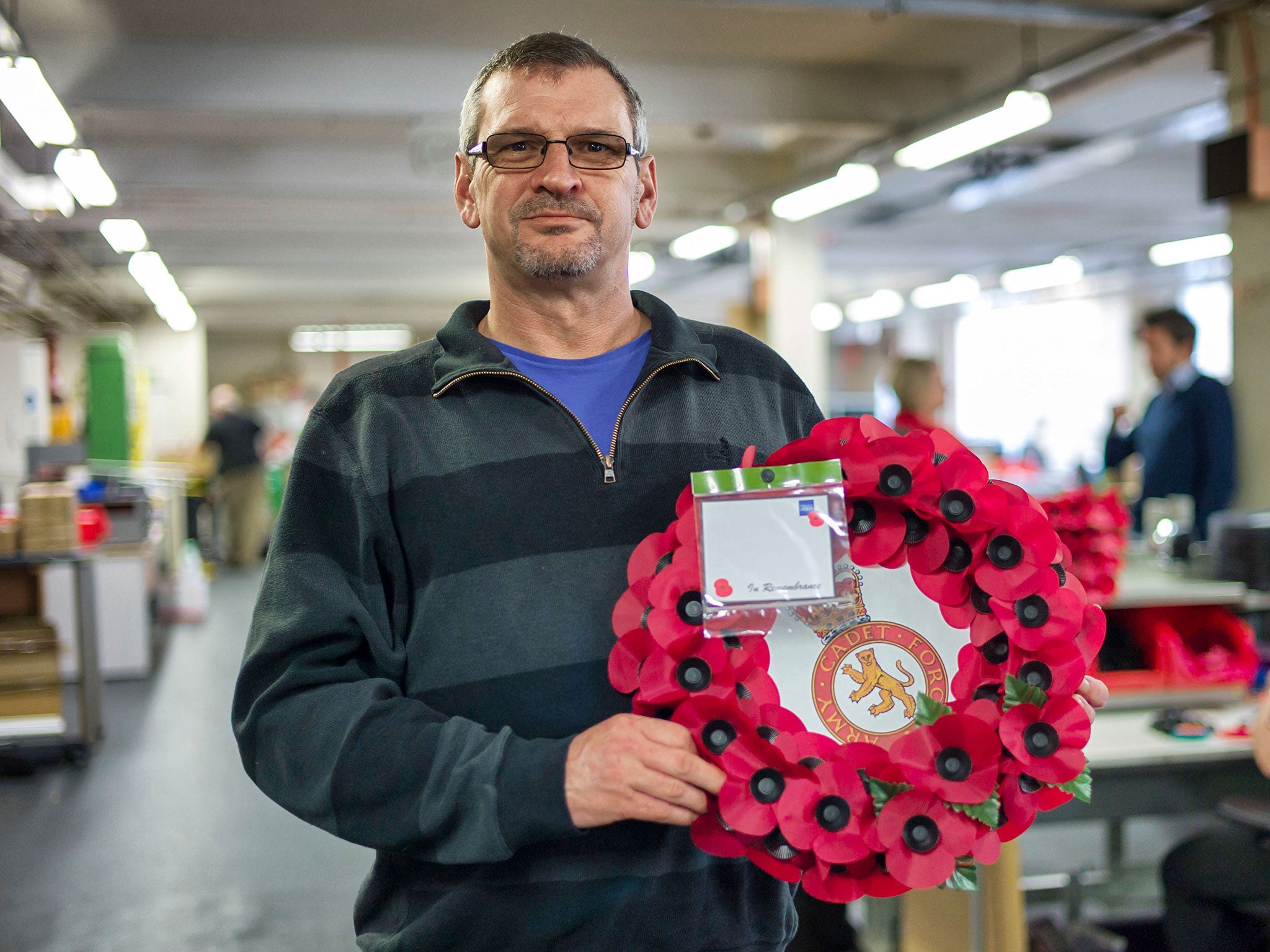 When Ed Archibald found himself living rough after leaving the Parachute Regiment, he kept a low profile as he scavenged for food by using his Army training.
The former paratrooper is one of many veterans helped back to work thanks to advisers at the factory that assembles Britain's remembrance poppies, crosses and wreaths.
The Poppy Factory in Richmond, south-west London, employs veterans who are disabled or have mental health problems. But it also helps many more ex-servicemen and women find work through its advice and mentoring programmes.
The factory's chief executive, Melanie Waters, said it assisted those who "lack a little bit of confidence to get back into the workforce". Part of the £1m the factory must raise annually comes from ABF The Soldiers' Charity which, along with Veterans Aid, is being supported by The Independent's charity appeal.
Read More:
Donate NOW to make a difference
Full links: The Who, What and Why of our appeal
Mr Archibald, who served as a chef with 2 Para, was discharged in December 1984 following tours which included Northern Ireland and Belize.
He suffered from alcohol dependency and post-traumatic stress disorder linked to his Falklands War service, which was only diagnosed two years ago.
"The day that I picked up my mate and put him on a stretcher I was a different person forever," said the 51-year-old father of three, who witnessed his friend's fatal blast injuries. "His shoulder was taken off and half his head was off," he added.
"I was living on the streets, or living in wooded areas, going behind supermarkets every day for food. If it hadn't been for the Army I wouldn't have survived," he said of his period of homelessness.
In pictures: Homeless Veterans appeal
Show all 31
"I could go weeks in a town without anyone having to look at me, just by being camouflaged, by having reconnaissance on everything, knowing where you can go and can't go, where people are and people aren't.
"Civilian life was too unstructured and fractured."
He credits a family-run restaurant that employed him as a kitchen hand for showing him a way off the streets.
Mr Archibald was later put in touch with The Poppy Factory, which helped him find his current job as a Royal British Legion case worker.
Join our commenting forum
Join thought-provoking conversations, follow other Independent readers and see their replies