My partner was kidnapped and the Foreign Office won't demand his release
British citizen Andy Tsege was kidnapped and illegally rendered to Ethiopia where he has been held in prison for over a year. As the Ethiopian foreign minister visits the UK, it's time for the British government to demand Andy's release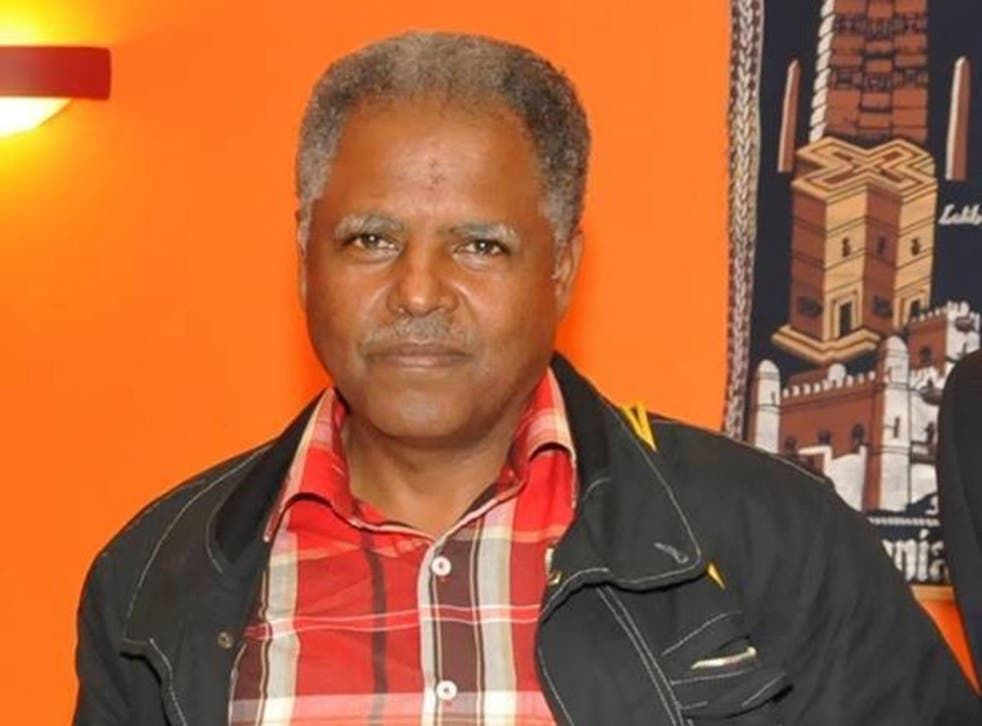 My partner, Andargachew "Andy" Tsege – a British man – was kidnapped in Yemen and illegally rendered to Ethiopia in June 2014. He has been held there for over 15 months in mostly incommunicado detention, without charge and without any form of legal process. He faces a death sentence imposed in absentia years ago, for his outspoken opposition to the Ethiopian regime.
Philip Hammond's Foreign Office has yet to ask Ethiopia for his release. They still have not given me a reason why – but now I feel the question I have been asking for the past 15 months has been answered. Sir Simon McDonald, the top civil servant in the Foreign Office, recently admitted that human rights are no longer a "top priority" as the government pursues a "prosperity agenda" that puts trade interests above humanitarian principles.
I fear this means Britain will gloss over the human rights abuses committed by its allies, such as Ethiopia – and will fail to step in even when these abuses are carried out on British citizens, like Andy.
This week will see this new approach tested. Tomorrow the Ethiopian Foreign Minister, Tedros Adanhom, is coming to London to attend a UK-Ethiopia trade forum hosted by the British government.
Adanhom will share a platform with Foreign Office officials such as Grant Shapps MP, and will set out Ethiopia's 'investment agenda' – aiming to "encourage… foreign, private sector participation and investment". The Foreign Office has repeatedly told me that Andy's case is a "priority" – but in the meantime, it is clearly business as usual.
It breaks my heart, and those of my children, to see the way Andy's case is being handled by this government. Surely it is not too much for a British national to expect that when he is kidnapped by a repressive regime – a country he has even fled following persecution – the UK will protect him and his human rights?
It is so distressing for us to imagine how for British officials, the "prosperity" agenda can possibly override what has happened to Andy, the details of which are shocking:
1) He was kidnapped at an international airport by the Ethiopian authorities.
2) He was illegally rendered to Ethiopia the same day.
3) He was held in solitary confinement - and possibly tortured - for over a year.
4) He was recently moved to a prison that has been described as "Ethiopia's gulag".
5) He has not been charged with any crime or subjected to any form of due process and is being held under a death sentence imposed in absentia and is at risk of execution at any time.
6) To date, his government (UK Foreign Office) has not been allowed proper consular access to him – only extremely rare, closely monitored meetings.
7) He has not been allowed access to a lawyer.
Mr Hammond's predecessor William Hague once said that "pursuing a foreign policy with a conscience is the right thing to do." I have always agreed wholeheartedly with his words – but they now resonate with me and my family in a way that I hope no other Brit ever has to experience.
Andy's human rights must not be sacrificed in the name of "prosperity". If the FCO allows for this to happen, then we will all be worse off. Britain is facing a serious crisis if our government is willing to abandon our ideals of freedom, human rights and democracy for the sake of trade.
Back at home in London, I should not have to tell our children that their dad will be spending another Christmas away from them, when I know that his government can do more to save him. The Foreign Secretary must use this week's visit by his Ethiopian counterpart to call for Andy's release now – before it's too late.
See more information and take action on Andy's case at the Reprieve website: reprieve.org.uk/case-study/andargachew-tsege/
You can also sign the family's petition to free Andy: 38degrees.org.uk/freeandy
Follow us on Twitter: @FreeAndargachew
Join our new commenting forum
Join thought-provoking conversations, follow other Independent readers and see their replies