Bad for the environment, awful for our health and terrible for public space – this is the case for banning cars
We need to think of private cars like the 21st century equivalent of Victorian buckets of waste; people will keep emptying them in the street until the city provides a better alternative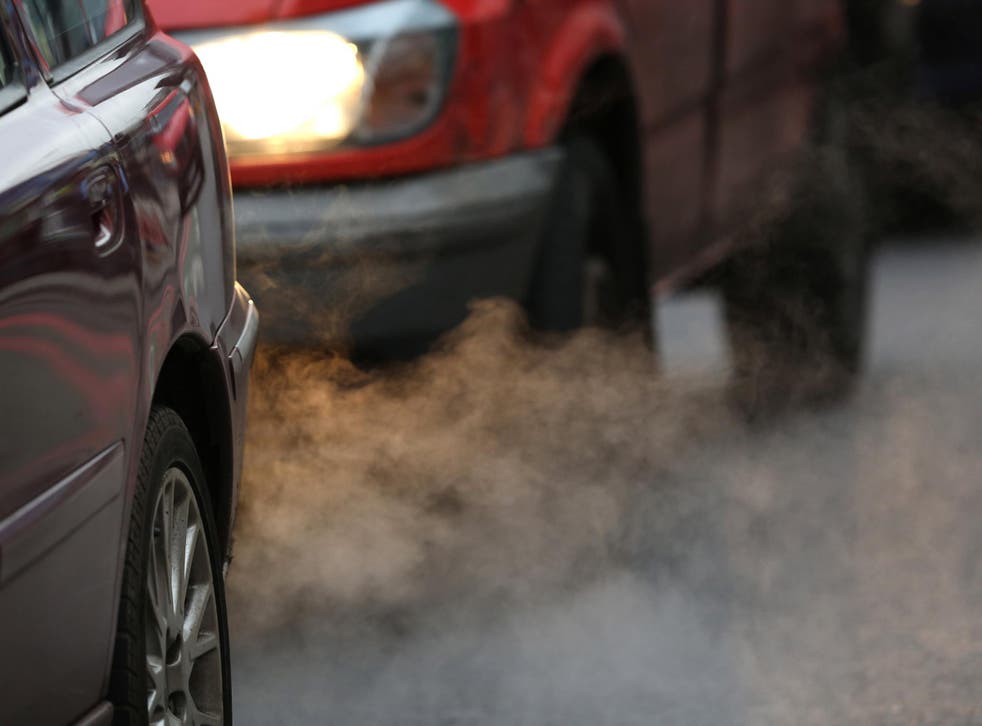 As the magnitude of the climate crisis finally dawns on Britain, one development we should all be pleased to welcome is the end of the automobile age. Yes, the dominion of the private car over the public realm is officially out of road.
Any effective response to the environmental emergency will need Britain to reverse our 70-year trend for more and more cars every year. There are now nearly 40 million internal combustion engine vehicles in the UK, which explains why transport today accounts for a third of our greenhouse gas emissions.
We must have the imagination to view this aspect of the climate crisis as a golden opportunity to reclaim the urban public realm from the tyranny of the private cars. In cities the avalanche of cars has been catastrophic for quality of life – including that of motorists themselves.
UK news in pictures

Show all 50
Cars are worse than useless in London – it is the most congested city in the UK. The average road traffic speed is just 7 mph, and motorists here spend an average of eight minutes of each car trip looking for somewhere to park. London drivers each waste an average of 227 hours a year stuck in traffic.
They are also bad for drivers' health: air quality inside a car stuck in traffic is 140 per cent worse than it is outside. And terrible for children too: kids at 400 schools in the capital are breathing illegally toxic air, preventing their lungs from developing normally. A child is hospitalised by traffic pollution-induced asthma every day.
The London mayor knows all this, and has set a target for 80 per cent of journeys in the capital to be made by walking, cycling or public transport by 2041. But this is too little, too late. Incremental measures to discourage car use over the next twenty years do not represent an effective response to the climate and air pollution crises.
This approach also ignores the full social benefits of dethroning the private car. Private cars spend over 95 per cent of their time parked, and over 50 square kilometres of London - some of the most contested space and most expensive real estate in the world – is given over to car parking today. Just imagine what we could do with all that public realm if it weren't being squatted by empty, stationary vehicles. Do we really want to pursue policies that will keep London's streets buried under mountains of private cars, just so long as nobody actually drives them?
My vision for London in 2030 is very different. To move past the car, some key things need to happen...By the end of the century – following massive upheaval and disruption to the city – Victorian civil engineers had built an extraordinary, state of the art sewage system. Emptying buckets of crap out of the window soon became a massive faux pas.
We need to think of private cars like these buckets of crap; people will keep emptying them in the street until the city provides a better alternative.
Support free-thinking journalism and attend Independent events
The 21st century equivalent of the Victorian urban plumbing transformation looks like this. First, you need comprehensive public transport coverage – nobody should be further than a couple of hundred meters from a bus stop – and buses themselves must be free at the point of use.
Second, you need a comprehensive, integrated network of protected cycle lanes, alongside ubiquitous, low-cost cycle, e-bike, e-cargo bike and e-scooter schemes, so that everyone can use them.
Third, you need a strategic walking network that connects up town centres with wide boulevards lined with trees, benches and water fountains, on which pedestrians have right of way by default.
Fourth, you need car share clubs to meet occasional motoring needs, plus Uber-style ride-hailing, door-to-door private transport services available for those who insist on them, offering a range of different vehicles from e-tuk-tuks to shared minibuses, and with free provision for disabled – all supported by more dynamic road user pricing to keep roads moving freely 24/7.
Finally, you need all these different mobility options brought together into one online journey-planning platform, showing travellers every conceivable route available to their destination, including time, cost and booking functionality.
At this point, the city can rapidly start to take people's buckets (cars) away, and nobody will miss them, because they will have been superseded by a much better system for moving everyone around. Now, journeys across the city that span multiple transport modes can be planned and executed seamlessly. The experience of these much faster journeys across a far cleaner, greener, safer and quieter city will be as superior for the Londoners of 2030 as flushing a toilet was for the Londoners of 1870.
Leo Murray is director of Innovation at 10:10 Climate Action. Read the full report here
Register for free to continue reading
Registration is a free and easy way to support our truly independent journalism
By registering, you will also enjoy limited access to Premium articles, exclusive newsletters, commenting, and virtual events with our leading journalists
Already have an account? sign in
Join our new commenting forum
Join thought-provoking conversations, follow other Independent readers and see their replies