By failing to educate child refugees, we are creating the extremists of the future
Right now, 2.8 million Syrian children and between 50 and 80 per cent of the 360,000 school-aged refugee children in Lebanon are out of school – even though the biggest single thing we can to stem the tide of extremism is to educate our children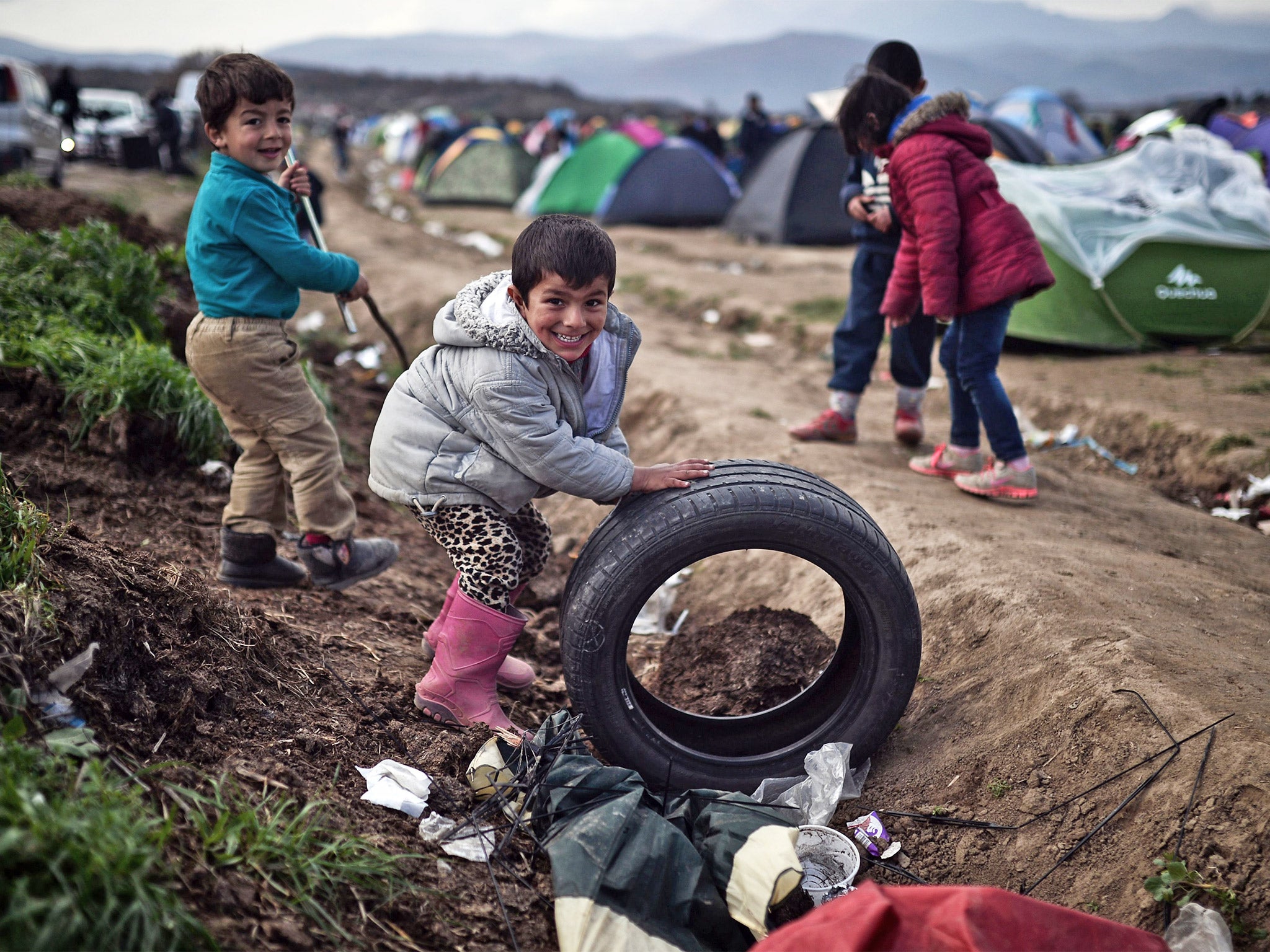 The fight against terrorism is expected to be top of the agenda when the 21 countries comprising the Arab League meet next week. The biggest single thing we can to stem the tide of extremism is to provide the world's children with an education – but the prospects of refugee children are being blighted by a lack of schooling, meaning they are more likely to become the extremists of the future.
The international refugee crisis has forced more than 60 million people from their homes. Five years on from the start of the Syrian conflict and the Arab Spring, men, women and children are still dying in large numbers on their terrible journeys to find a new home. And those that reach safety are often still denied the basics of healthcare and education.
Growing up in a refugee camp in Bethlehem taught me what it is like to have a disrupted education. The average length of displacement for a refugee is now 17 years: this means that some refugee children will spend their whole school careers in camps. That is why it is so difficult to witness the poor educational provision for Syrian refugees, and the lack of international support.
Aid agencies and international organisations have calculated that $638 million is required this year to provide an education for refugee children worldwide. So far just a quarter – $164m – has been given.
In pictures: Refugees on the Greek island of Lesbos
Show all 12
Right now, 2.8 million Syrian children are out of school due to the destruction of schools and the displacement of children and their teachers. In neighbouring Lebanon, 50 to 80 per cent of 360,000 school-aged refugee children are out of school, and the same is true of Turkey's estimated two million Syrian refugees. Despite this, schools in both countries have to run double shifts and evening classes because they are so overwhelmed by the newcomers.
Education in refugee camps is also seriously overstretched. In Jordan's Zaatari camp, class sizes of over 100 are common. We must urgently hire more teachers, train them to a higher standard, and find ways of helping them overcome the inevitable language barriers. Resources tend to be focused on primary teaching, but it is important to provide support for older children, who often have to abandon their studies to provide for their families.
Most importantly of all, we must remember that these are traumatised children. Before we can focus on writing or mathematics we need to give them the emotional and psychological support to help them cope with their hellish experiences, and to avoid repeating the violence they have witnessed. In total, 79 per cent of refugee children have experienced a death in the family, while nearly half display symptoms of posttraumatic stress disorder – 10 times the usual prevalence in children.
My own children were deeply affected by the violence they witnessed in Palestine. This inspired me to help others who have been through similar experiences. I now teach in a school where most pupils are displaced young children and violence is a common feature of life. They find that school provides a safe haven in which to build peace, trust, and respect. In the classroom, we address how displacement affects them and work around it through play and teamwork. Similar approaches will benefit refugee children all across the world.
We must also think of the burdens that have been placed on the school systems of host countries, which also jeopardises the quality of education for existing pupils and the new arrivals. Last year, UN agencies, the World Bank and other donors provided 200,000 free school places in Lebanon for Syrian refugees, but this needs to be extended to Jordan and Turkey. These countries' budgets are already stretched beyond capacity, and, realistically, help can only come from international donors.
Thousands of child migrants face uncertain future in US
The wheels of diplomacy are turning far too slowly for the needs of refugee children. The rhetoric surrounding this issue focuses on complexity – for instance the dilemmas of whether by giving people sanctuary, we are encouraging others to risk their lives and the slow progress in securing international agreement on resettlement. But the complexity has become an excuse for inaction. We need stronger funding commitments from Governments and aid agencies right now. $474 million – the shortfall in funding for educating refugee children – is not a large sum if Governments act together.
A child is out of school is not just a tragedy for that child. It makes us all weaker and more vulnerable.
Hanan Al Hroub is the 2016 Winner of the Global Teacher Prize, awarded by the Varkey Foundation. She teaches at Samiha Khalil High School in the Palestinian city of al-Bireh, near Ramallah in central West Bank
Join our commenting forum
Join thought-provoking conversations, follow other Independent readers and see their replies