Children's football clubs and coaches get the parents they deserve
The FA's Respect campaign has to be tougher on coaches and ban for years, not weeks, those who should not be allowed within two miles of a pitch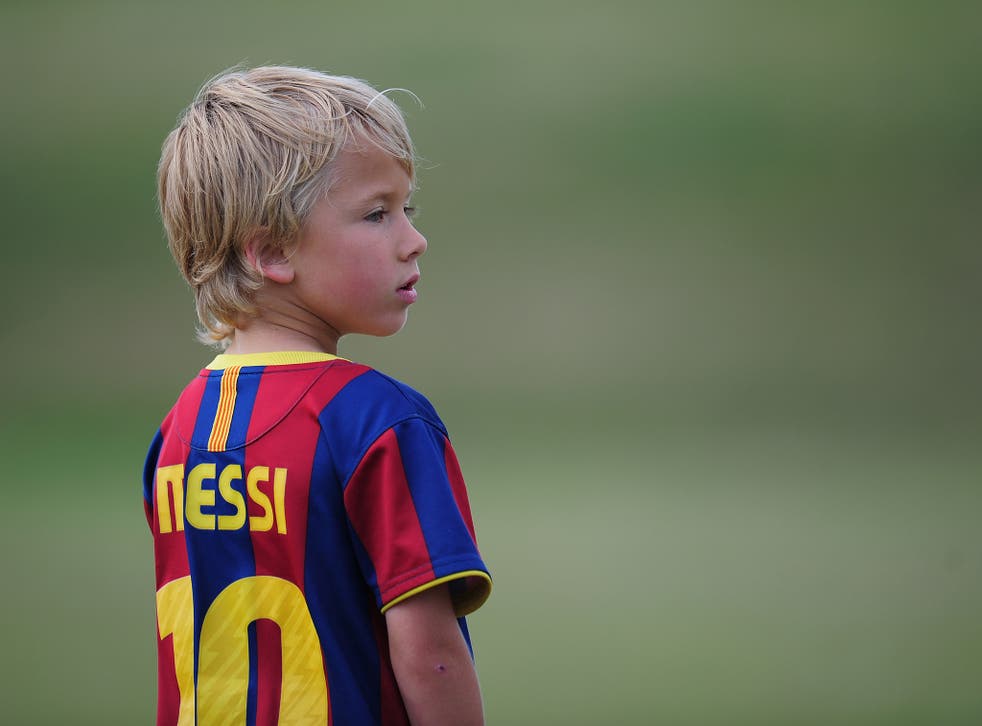 For the past 10 years, twice a week from August to April, I have entrusted my son to two men. This pair, fathers themselves, give up their time to pass on the skills and joys of football, for no other reward than being involved in the beautiful game. (I'm sure an addiction to bootroom banter plays no part at all.)
All they ask of us parents is that we pay our subs and when possible turn up on a Sunday to cheer the boys on. And this we do. Come rain and perishing cold, we stand on the touch line, shouting encouragement, quietly bitching about senseless substitutions and tactics (sorry guys), and applauding both sides' skills and goals.
At least, we used to stand on the touch line. Now we stand behind the Respect line, two metres from the chalk, or its AstroTurf equivalent. This no-go area became part of youth football in 2008, when the FA introduced its Respect programme to stem a rise in spectator intimidation of child players and of often teenage referees. The FA claims Respect has led to a steady decline in verbal and physical assaults. But an email last week to clubs in Surrey – where one match official was threatened with a knife and another head-butted – suggests otherwise. They were warned by their league chairman that unless parents were controlled someone would be killed.
I have never witnessed a criminal assault, but we are all used to hearing obscenities screamed at a ref for "bad" decisions. The vitriol unnerves me; heaven knows how it affects the children, some of whom have to go home with the offensive loudmouths.
But sadly, it is rarely only the parents who mistake a football pitch for a bear pit. Almost without exception, where there is parental invective, you can be sure the behaviour on the other side of the Respect line will be as bad, if not worse. Clubs and coaches accrete the parents they deserve.
We had a game against one such club last month. From kick-off it was as expected: niggles, shirt-pulling and sledging, then one of their players was sent off for a badly timed, angry tackle. This 14-year-old, refusing to leave the pitch, let the ref know he was a "f***ing joke". His coach, on the pitch to add his own verbal flair, was also ordered off, but only left after a tussle with a second coach. He was given a hero's welcome when he sauntered off to join the parents. Fifteen minutes later the game restarted. Both received bans, but they'll be back next season, like the coach who called his son a c*** for failing to get up fast enough after a tackle, and the coach/linesman who was repeatedly overruled for flagging non-existent offsides – or cheating as it's commonly called.
So yes, maybe it is time the FA revisited Respect to remind parents that children's football is meant to be fun. But it also has to be tougher on coaches, volunteers or not, and to ban for years, not weeks, those who should not be allowed within two miles, let alone two metres, of a youth match.
Register for free to continue reading
Registration is a free and easy way to support our truly independent journalism
By registering, you will also enjoy limited access to Premium articles, exclusive newsletters, commenting, and virtual events with our leading journalists
Already have an account? sign in
Register for free to continue reading
Registration is a free and easy way to support our truly independent journalism
By registering, you will also enjoy limited access to Premium articles, exclusive newsletters, commenting, and virtual events with our leading journalists
Already have an account? sign in
Join our new commenting forum
Join thought-provoking conversations, follow other Independent readers and see their replies