Righteous anger over China is unwise – the last thing we need is a cold war
We rely on China to be a peacekeeper, for trade, and we need it to sign up to Cop26. We should at least try to understand what the Chinese are trying to say, writes Vince Cable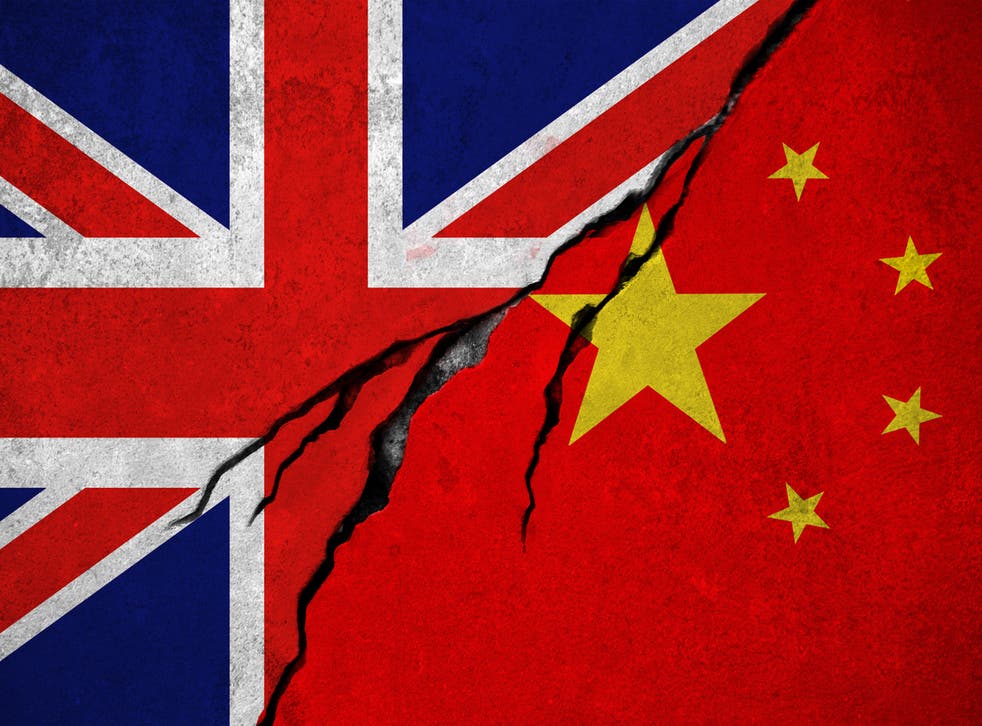 One thing is clear after a week of human rights sanctions, counter-sanctions and counter-counter-sanctions: the Chinese authorities don't understand the mindset of western politicians and British MPs in particular. Otherwise, they would realise that there are dozens of MPs of all parties absolutely furious and frustrated that they are being deprived of a "badge of honour" by being kept off the banned list.
I know the feeling. I recall once being rescued from near-obscurity, having annoyed the regime in Saudi Arabia by "daring" to "call out" the regime's crooks and thugs. I realised that I had hit the jackpot when I got a call from the prime minister, no less, telling me that I had put at risk all the hard work put in to cultivate this relationship.
There is now a different PM but I can script the Downing Street conversation last week with one of the new outlaws: "Iain. You are a hero. Socking it to the Chinese. You are my nominee for the Nobel Peace Prize. Sadly, I have to worry about boring distractions like the fact that most of the jobs in our steel industry depend on a Chinese company; our exports to China are worth more than those to India and Japan combined; our universities are being kept afloat by Chinese students' fees; the Chinese are the most important polluters we need to sign up at Cop26 in Glasgow, and we rely on Xi Jinping to stop that mad Rocket Man in Korea launching his nuclear missiles."
The shouting match with China is as illuminating as a pub brawl. We accuse them of the worst crimes we can think of. Their "wolf warriors" cry "lies, it is all lies" and then insult us back. Dissident westerners who question the merits of this new cold war are labelled "naive", "appeasers" and "useful idiots" (and presumably dissidents keep quiet).
We should at least try to understand what the Chinese are trying to say. They say they are fighting their corner of the Global War on Terrorism. They experienced terrorist bombings of stations and markets and it appears that a substantial contingent of Uighur volunteers fought in Syria alongside Islamic State. The Chinese say that they are "re-educating" the Islamic fundamentalists and separatists, not killing them. We say; "that doesn't justify locking up a million people and making them pick cotton". They say: "How dare you lecture us when your War on Terror led to rendition, Guantanamo, the war in Iraq, killing hundreds of thousands. Your genocide."
What is clearly going on is the large-scale detention of large numbers from an ethnoreligious minority. Roosevelt detained (all) American-Japanese during the war. We detained without trial (and more brutally) numerous Kikuyus to suppress the Mau Mau in Kenya and (on a lesser scale) Northern Irish Catholics. Abuse of human rights? Certainly, but not genocide.
Read more:
Those who want to put human rights in China at the centre of our relationship have plenty of ammunition without exaggerating. The blatant politicisation of calling what is happening in China "genocide" may be one reason why Muslim-majority countries – even those with healthy democracies like Malaysia and Indonesia – are refusing to join a western campaign. Even our new Asian allies in the anti-China front – Japan and India – are keeping their heads well down (India no doubt wanting to avoid reference to Kashmir). 
The Chinese have two further responses to the war of values now raging – beyond the childish game of "sanctioning" annoying individuals. The first is to reiterate the approach that Xi Jinping set out at the beginning of his presidency: "First, China does not export revolution; second, it does not export famine and poverty; and third, it does not mess around with you. So what else is there to say?" The doctrines of "territorial integrity", "sovereignty" and "non-interference" actually chime rather well with the themes of Brexit Britain. They certainly appeal to large numbers of governments in Africa, the Middle East and elsewhere who the Chinese can now mobilise in international fora.
The other approach, which is less defensive, is to challenge the west to practise what it preaches. Australia, which is already subject to rather painful Chinese economic sanctions, is being threatened with a UN human rights inquiry (probably orchestrated by the Friends of China) over the treatment of asylum seekers on remote islands (and may stray into "genocide" around the aboriginal population).  Britain is still enjoying the comforts of "having Chinese cake and eating it" but as a doughty champion of international law and a "rules-based international system" in the South China Sea and Hong Kong, we may find that our more flippant approach to international law in Europe gets more attention.
What do we do about all those friends and allies whose records on human rights, the "rule of law" and other building blocks of our values is every bit as bad as China's? Saudi Arabia and the Gulf states, Egypt, Turkey, the Philippines and communist-ruled Vietnam?  
The fact that the west's collective assertion of "liberal democracy" and human rights has put the Chinese on the back foot in recent weeks is almost entirely down to America's new president. His attractive blend of political skill and principle has been remarkably effective at home and abroad and has clearly surprised the Chinese who believed that American democracy was in terminal decline. But amongst Joe Biden's many tasks will be to get the United States to actually sign up to commitments like the Law of the sea and the International Criminal Court which China is accused of joining but ignoring.
I get a sense that President Biden, our own prime minister and, certainly, thoughtful western leaders like Angela Merkel are well aware that a new cold war with China, leading to a hot one, is not a great idea. There are many benefits from having a good working relationship and many costs from allowing righteous indignation warriors to wreck it.
One of the biggest costs will be to reinforce the prejudices of those in China who see its future as an inward-looking, angry, nation forever locked in a struggle with a hostile west seeking to suppress its economic rise. It is easy to forget that this authoritarian, supposedly communist, country has been proving rather better at capitalism than most capitalist countries. And 130 million people every year (before the pandemic) travelled abroad and freely returned. This is not the Soviet Union – let alone Nazi Germany - and it won't collapse in a heap because we "call it out".
Vince Cable is the former leader of the Liberal Democrats 
Register for free to continue reading
Registration is a free and easy way to support our truly independent journalism
By registering, you will also enjoy limited access to Premium articles, exclusive newsletters, commenting, and virtual events with our leading journalists
Already have an account? sign in
Join our new commenting forum
Join thought-provoking conversations, follow other Independent readers and see their replies