China approves sweeping changes that tighten its grip over Hong Kong political system
The changes reduce the number of directly elected seats in Hong Kong's legislature
Akshita Jain
Tuesday 30 March 2021 12:49 Comments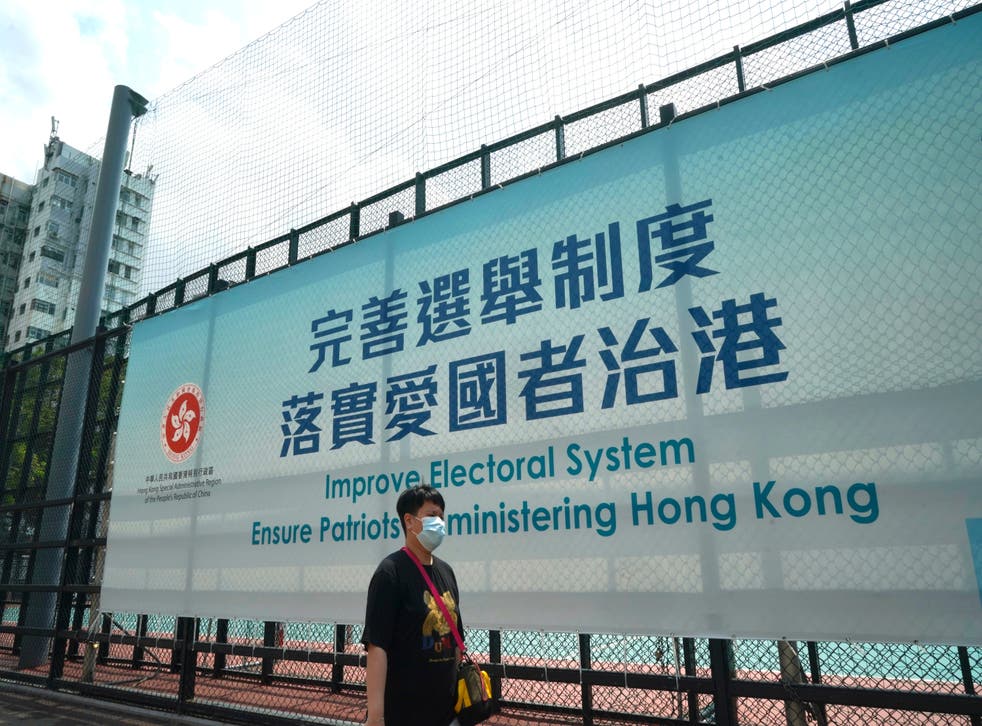 Leer en Español
China passed a new law on Tuesday that reduces the number of directly elected seats in Hong Kong's legislature, further tightening its grip over the special administrative region's political system. 
The amendments bypassed Hong Kong's legislature and were imposed directly by China. The size of the legislature will now increase to 90 seats from the current 70, and only 20 of these will be directly elected.
The amendments to Hong Kong's Basic Law — the constitution that has governed the city since its handover by Britain in 1997 — were passed at a meeting of the Standing Committee of the National People's Congress, China's top legislature.
The committee amended Hong Kong's constitution to pave the way for the changes.  The Hong Kong government now has to revise its electoral laws and hold an election.
The move is largely seen as part of Beijing's efforts to rein in opposition and dissent after the city was rocked by massive pro-democracy protests in 2019. China also imposed a national security law on Hong Kong last year, triggering global backlash. 
Read more:
In the current electoral system of Hong Kong, voters elect half of the 70-member legislature while the other half are chosen by constituencies representing various professions and interest groups. Many of the constituencies lean pro-Beijing.
Under the new law, the legislature will have 90 members and only 20 of these will be directly elected. 30 will be chosen by the constituencies and 40 by an election committee, which also chooses the city's leader. 
The committee, which will have 1,500 members instead of the current 1,200, is also dominated by China supporters, AP said. 
A separate screening committee will also vet candidates for public office and ensure Hong Kong is governed by what the central government in China calls "patriots."
"The National Security Committee and the National Security Police will provide reports on every single candidate to assist the vetting by the qualification review committee," Tam Yiu-chung, the only Hong Kong representative in National People's Congress Standing Committee, told AFP. 
Hong Kong, a former British colony, was returned to China in 1997 and promised 50 years of a "high degree of autonomy". In recent years, China has been accused of eroding that autonomy by passing the national security law and arresting activists and politicians. 
The United States has condemned China over the electoral changes and announced additional sanctions on Chinese and Hong Kong officials. The decision to "unilaterally change Hong Kong's electoral system is a direct attack on autonomy promised to people in Hong Kong under the Sino-British Joint Declaration," said US secretary of state Antony Blinken. 
Register for free to continue reading
Registration is a free and easy way to support our truly independent journalism
By registering, you will also enjoy limited access to Premium articles, exclusive newsletters, commenting, and virtual events with our leading journalists
Already have an account? sign in
Join our new commenting forum
Join thought-provoking conversations, follow other Independent readers and see their replies