The clean energy conversation needs to be about people, not just policies
Governments will succeed in their targets towards net-zero emissions if individuals benefit from the changes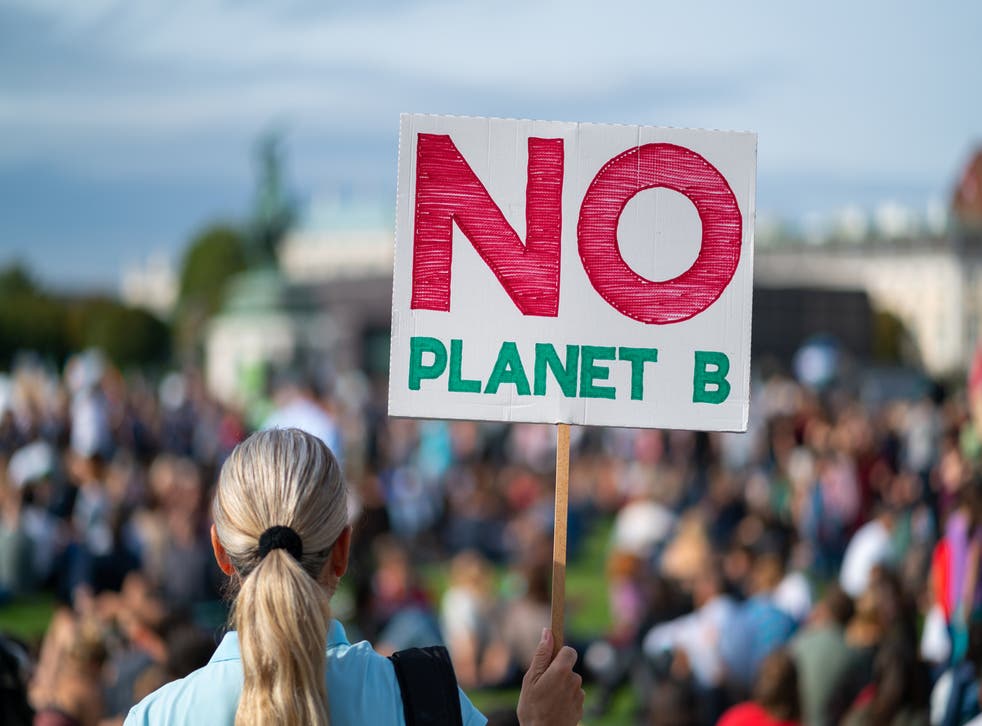 Leer en Español
Momentum is building in the fight against climate change. The cascade of pledges by countries and companies to reduce their carbon emissions to net-zero by 2050 or soon after is fuelling a new sense of optimism.
There is still a tremendous amount of work to do to make these ambitions a reality. Doing so will bring enormous change to the world's energy infrastructure – from how we heat buildings and power home appliances to how we make steel and fuel cars, planes and ships. That transformation will in turn have impacts, both large and small, on the lives of billions of people across the planet. Some sectors will grow significantly, others will inevitably decline.
There is a risk, amid all the talk of targets, technologies and policies, that we forget what this is all about – people. We need to do our utmost to limit global warming so that we can bring about a better future for everyone on the planet. And we need to ensure that efforts to tackle the climate crisis by shifting rapidly to clean energy can enable citizens to benefit from the opportunities and navigate the disruptions of this transformation, avoiding increases in unemployment and negative social impacts.
Governments must find ways to understand and address the social and economic impacts of clean energy transitions on individuals, businesses and communities. Policies will only succeed if they ensure people can benefit from the changes, and protect those who might be vulnerable to them.
Many countries are now focusing on these issues and seeking opportunities to exchange ideas and learn from each other's experience on questions such as employment, inclusion and equity.
To help address this need for a clearer understanding of what works and what doesn't, we have convened a new global commission that aims to put people at the heart of energy transitions. The commission, Our Inclusive Energy Future, is led by Denmark and will bring together leaders, decision-makers and key thinkers to examine how to make these transitions equitable and successful, and to share their findings – in terms of best practices and recommended actions – with governments, companies, civil society groups and everyone who is interested in these critical issues.
The commission's members will include the prime minister of Guyana, as well as government ministers and other leading figures from Belgium, Canada, Chile, Colombia, France, Indonesia, Italy, Mexico, Norway, Oman, Senegal, Spain and the United States. It will also include representatives of key perspectives, such as workers, those without access to energy and, of course, the vital voice of young people. We will be announcing additional members of the commission in the near future.
The commission will deliver its recommendations in November, in time for the Cop26 climate change conference, where they will be an important aspect of the critical discussions about climate action.
Done well, the transition to clean energy will enhance people's lives, bringing them the benefits of secure, affordable and clean energy. It will create new jobs and new career opportunities.
One example could be the Danish port town of Esbjerg, which is well on its way to transforming itself from a transit point for the North Sea oil and gas industry into a hub for clean energy technologies. This includes building offshore wind farms and exploring the potential of using old oil wells to safely store CO2 captured from heavy industry or power plants. In Esbjerg, the same people and companies whose work once involved pumping carbon up from underground will be making a living putting it back.
This is an encouraging example, but it is just one. We are well aware that Denmark and other advanced economies are still far from their climate and clean energy goals – and far from being perfect in all endeavours. The challenges faced by wealthy European countries are very different from those faced by emerging and developing economies where the Covid-19 crisis is in many cases undermining efforts to improve people's access to basic amenities like food, energy, healthcare and job opportunities.
This highlights that tackling the climate crisis and achieving successful transitions to clean energy are not simply national endeavours that countries can handle individually. We are at a unique point in history as we retool our economies where the challenges are complex and global. By putting people at the centre of this, by working together and learning from each other, we can make life better for all of us.
Dan Jørgensen is Danish minister for Climate, Energy and Utilities. Fatih Birol is executive director of the International Energy Agency
Join our new commenting forum
Join thought-provoking conversations, follow other Independent readers and see their replies