I fly more than once a week, and still the excitement of travel is clobbering the climate guilt
Every lifestyle is a balance, and few of us tread lightly with every step. So I will still savour that first crackle of heat when you step off a plane at a brand new destination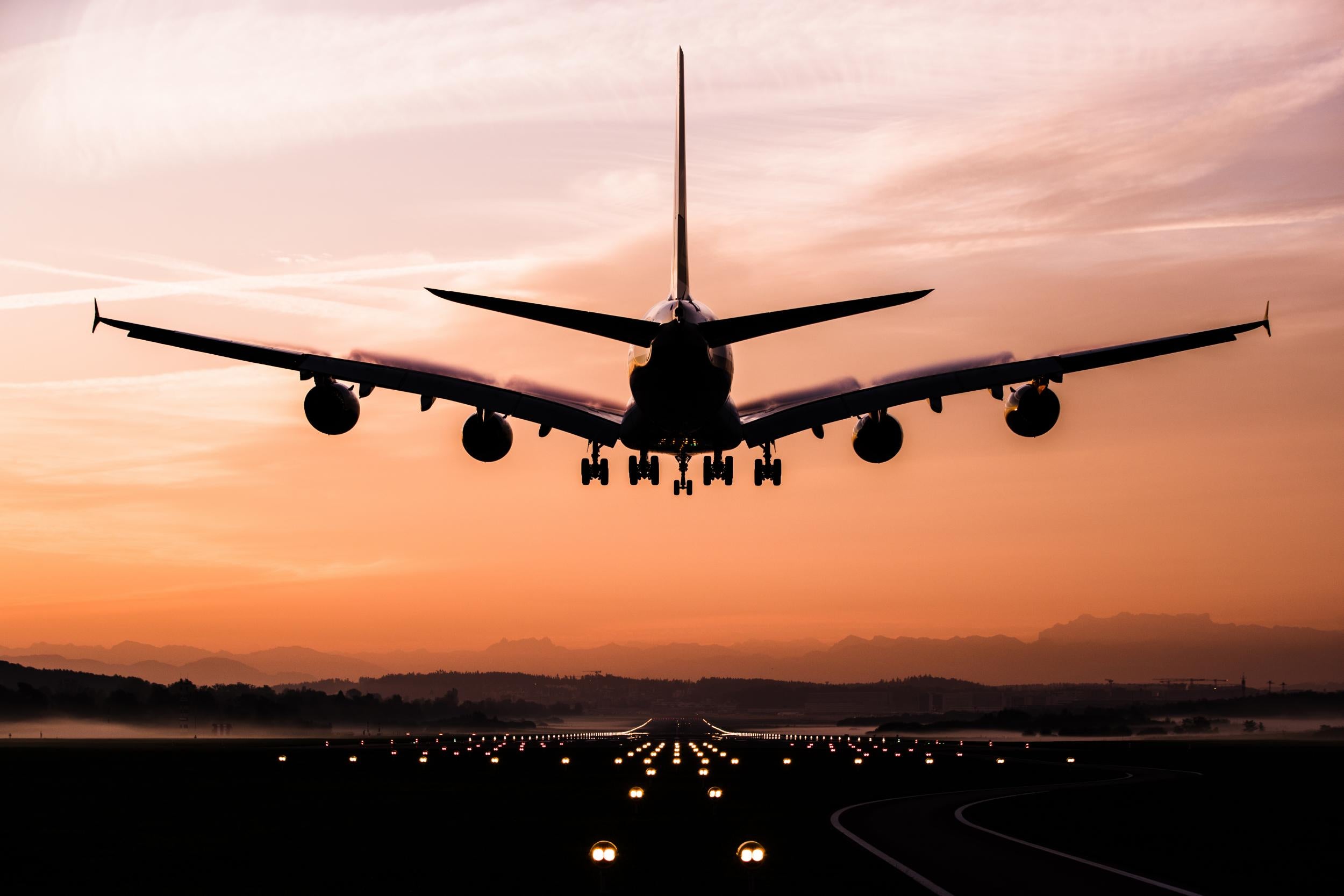 I took 67 flights last year. On average, that's more than one a week. It's a lot, I know. And I don't feel guilty about it yet.
Flygskam, translated from Swedish as "flight shame", is this year's hygge (there's also smygflyga, which means to take a flight in secret). Flying now seems desperately unfashionable at best, and willfully pig-headed at worst, much to the chagrin of expensive airline marketing campaigns.
And today, thousands of protesters are setting off alarm clocks at parliament as part of The Time is Now campaign, urging MPs to take action on climate change. The pressure to reduce the number of flights we take is a key part of that.
The odd thing is, I don't even particularly enjoy flying, although I do like airports: sitting mysteriously at an airport bar, sneaking into a business class lounge usually uninvited, or just watching the flickering departure board and the endless list of cities, zigzagging the globe. It's a means to an end, but do you have to really enjoy the means?
As a travel journalist, my job (almost) contractually obliges me to fly. How else can we tell our readers about the most interesting pockets of the world? Glossy tourist board images tell a fraction of the story. As does moribund copy from the official website. It's hard for travellers to get to the real nucleus of a place, to take its temperature and understand what it means for that city to exist in the world, without actually going there.
Greta Thunberg inspires climate activists everywhere: In pictures
Show all 12
Only by physically plugging into the soul of a place can you understand it: by talking to locals, trying the food and wandering its streets. And unless we're talking the UK or the northern European flatlands, that means hopping on a plane.
I suppose I could get the train to, say, Hong Kong. A Eurostar from London to Paris, then a patchwork of rails east to Moscow. Then the Trans-Siberian to Beijing via Ulaanbaatar, then a fast train to Guangzhou before the final bump over the border to Hong Kong. Even without factoring a week extra onto the journey, it would cost £1,000 and upwards for the ticket alone. Let's not even think about the price of feeding yourself/sustaining yourself with Russian vodka on those long days.
As much as I'm an advocate for train travel – a Eurostar journey from London to Paris emits around a 10th of the carbon dioxide that an equivalent flight would and is far more civilised – it's just not practical or affordable for most. Just this week it emerged that rail bosses instructed staff to fly rather than get the train, because of the exorbitant cost! And you wonder why we're still flying?
So, allow me this carbon vice.
I'm not alone. This year, more than 4.6 billion journeys will be made by plane, almost double the number of flights a year ago, with the number steadily increasing every year. Flying is cheaper and easier than ever, which happily means that international travel is open to almost everybody.
I don't need to go on about the benefits of international travel; I'd be here all day. The obvious one is to plough our valuable tourist dollars into communities that need it most. The other is open communication; the chance to understand and respect another culture. That will be absolutely vital as our tiny nation becomes even more inward-looking as we prepare to crash out of the European Union later this year.
Everyone's lifestyle is a balance, and few of us tread lightly with every step. Consider this. I don't have a car (which spews close to five tonnes of carbon dioxide a year). In London, I cycle almost everywhere. I rarely eat meat – admittedly more because I dislike the taste. I'm also childfree, and so have no carbon-chomping spawn to suck up more of the earth's limited resources. (On the subject of children: can you imagine taking a wriggling toddler on a week-long train journey before you've even started the holiday?)
Airlines are very aware that environmental factors are playing on their passengers' minds. The more money that is spent on tickets, the more money can be ploughed into making a more energy efficient fleet – at least in theory. The newest aircraft on the market – the Airbus A350 and Boeing Dreamliner for example – are far more fuel efficient than their predecessors, and being snapped up by carriers across the board, keen to bring down the average age of their planes.
Support free-thinking journalism and attend Independent events
Then there's the future of electric aircraft. At this week's Paris Air Show, an Israeli company debuted an all-electric passenger plane prototype, while Rolls-Royce and Siemens are working on eAircraft. (Also at the show was the new "stand-up" plane seat, which can pack 20 per cent more passengers into the cabin than standard seats. Critics called them a "torture chamber", so perhaps there's still some way to go.)
There are ways to travel efficiently. Fly in economy, rather than taking up space in the premium cabins. Take a direct flight. Spend longer at the destination. Take the train wherever possible. But still savour that first crackle of heat when you step off a plane at a brand new destination that makes you fizz with excitement.
Just don't tell me to stop flying.
Join our commenting forum
Join thought-provoking conversations, follow other Independent readers and see their replies