Susie Rushton: Estuary English – the pride of Kent
Notebook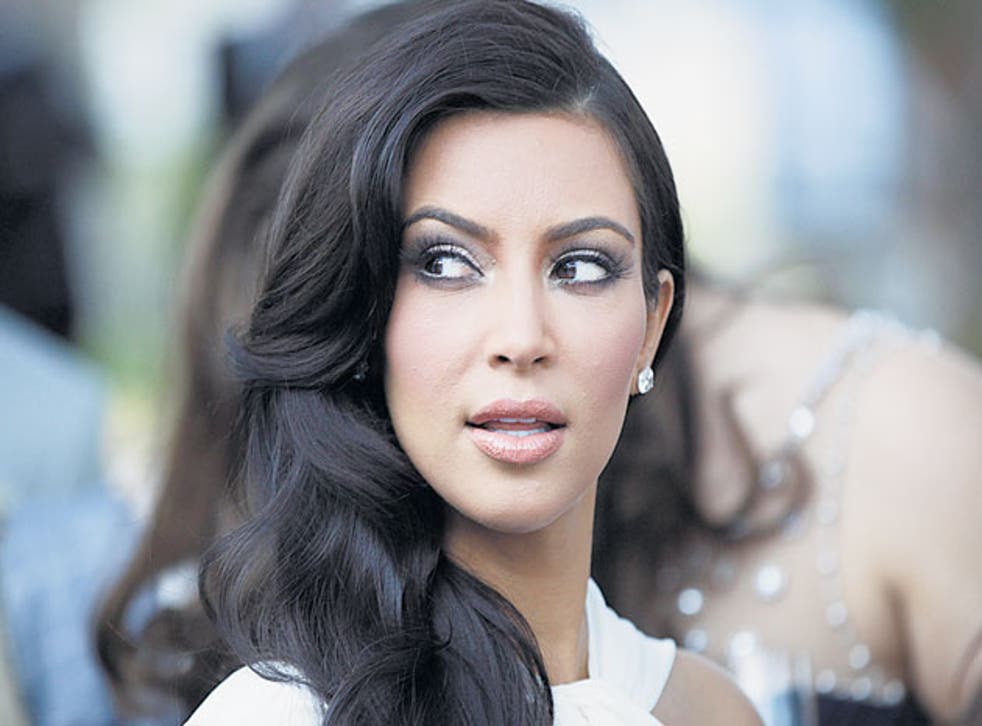 It may put a stop to any hopes of a transatlantic career in talent-show judging, but a Newcastle accent is cooler than ever, according to a professor of sociolinguistics at Lancaster University. Even kids living in Berwick and Cumbria are adopting the Geordie twang. Pretty soon, vast tracts of the North of England will be speaking Received Ant and Dec (here at The Independent, ever ahead of the trend, it's already happened). Over in Liverpool, young people are intensifying their scouse accents, not only dropping the "t" in what ("whah"), but at the end of polysyllabic words like chocolate ("chocolah").
This is an expression of regional pride, say the linguists. Quite obviously, possession of a local lilt is a badge of belonging, like support of a local football team. Meanwhile in London, where cockney is long dead, a new dialect has emerged – Multicultural London English, or, if you prefer, "Jafaican", a mixture of Caribbean, South Asian, West African and the traditional London accent, and it is migrating across ethnic groups.
All this is supposed to be happy evidence that the tide is turning against Estuary English, a variety of pronunciation first identified in the early 1980s by the linguist David Rosewarne. In an influential article for the Times Literary Supplement, he described it as half-way between Received Pronunciation (RP), or BBC English, and cockney.
Today, though, estuarine is deemed to be "homogenous" and fake, and indeed its most famous practitioners include Gordon Ramsay, Victoria Beckham and Katie Price. It is the accent of people who come from nowhere, say its critics, and this may account for its spread far from the banks of the Thames. In 1984 Rosewarne correctly predicted that Estuary would take over from RP as the accent to adopt if you wished to disguise your origins. (Who do you know now that actually speaks RP, long abandoned by the BBC, and now only retained for comic effect?)
Let me make my own declamation of regional pride. Estuary is also the accent of people who, like me, originate from the south east of England. I'm sure Surrey and Essex can claim it as their own, but I like to think Kent is the heartland of Estuary.
Like the accent, it is unlovely and downwardly mobile in places, but quite charming and natural in others. As Rosewarne observed, we speakers of Estuary use rather too many question tags, always asking "isn't it?" (or "don't I?" in the more extreme version).
And if I didn't use a glottal stop in place of the 't' in words like "Ga'wick" or "Sco'land" before spending eight years at a Kent school, I defini'ley did by the time I left, and to this day, otherwise fair-minded people feel quite within their rights to mock it. Let them. We might not have any decent football teams, but that doesn't mean we should be ashamed of our – very popular – accent, awight?
Nostalgia for neon on Piccadilly Circus
It's all change at Piccadilly Circus. Since the late 1970s, Sanyo's colossal, rippling white and orange neon sign has been wrapped around Britain's best-known advertising site, forever reminding passers-by, tourists and tramps that the Japanese brand is the last word in, uh, cassette tapes (I'm sure they've updated their product list since then).
Now car maker Hyundai is going to take over Sanyo's spot on the much-photographed corner of Shaftesbury Avenue. Incredibly, it is the first change of guard at Piccadilly's dazzling hoardings for 17 years, and Hyundai will pay £2m a year for the privilege, which seems reasonable when you compare it to the price for a single prime time TV ad. OK, I'd admit that if you put Piccadilly Circus next to Times Square it looks rather tame. But the quaintness of the corner plays in its favour – and 34 million people supposedly look at the signs each year. Space come up very rarely, and some of the incumbents have been there for several decades (Coca-Cola's sign went up in 1955). When Sanyo's is taken down, it will be the last of the neon signs – dating from the last days of disco, too! – as all other brands converted to LED long ago. Sigh. Modern advertising must be in a very bad state indeed if one finds oneself misty-eyed over some luminous tubes.
A state visit from the house of Kardashian
Obama came and went. Apparently Jerry Seinfeld is in town. Hugh Hefner is also over here promoting his dodgy new club. There are visiting Americans – and then there is a state visit by Kim Kardashian, due to present the breathless British press with her latest perfume at a London hotel.
Kim, if you're unfamiliar with her oeuvre, is the world's highest-earning reality star. Constructed in a lab in Los Angeles in 1980, Kim is two parts bikini body to one part Donald Trump. Her empire reaches across several Freeview channels, fragrances, fashion boutiques, the Daily Mail website, and a notorious sex tape. Every member of her family also has a first name beginning with "K" (Kourtney, Khloe, Kendall and Kylie etc), which is useful for branding.
Fortunately, she's now engaged to be married to a basketball player named Kris. Not very long ago, a girl as ambitious as Kim might have had a stab at acting, or singing. The Kardashians were simply fast-tracked directly to "being famous". I like to think of Kim as the American equivalent to our royals, a slightly more exciting version of our own Kate – who clearly missed a trick switching her name to Catherine.
Register for free to continue reading
Registration is a free and easy way to support our truly independent journalism
By registering, you will also enjoy limited access to Premium articles, exclusive newsletters, commenting, and virtual events with our leading journalists
Already have an account? sign in
Join our new commenting forum
Join thought-provoking conversations, follow other Independent readers and see their replies