Adoption reforms will redesign the future
That's £50m well spent as barriers fall for our 6,000 parentless children and their would-be families. But please, may we have a little more?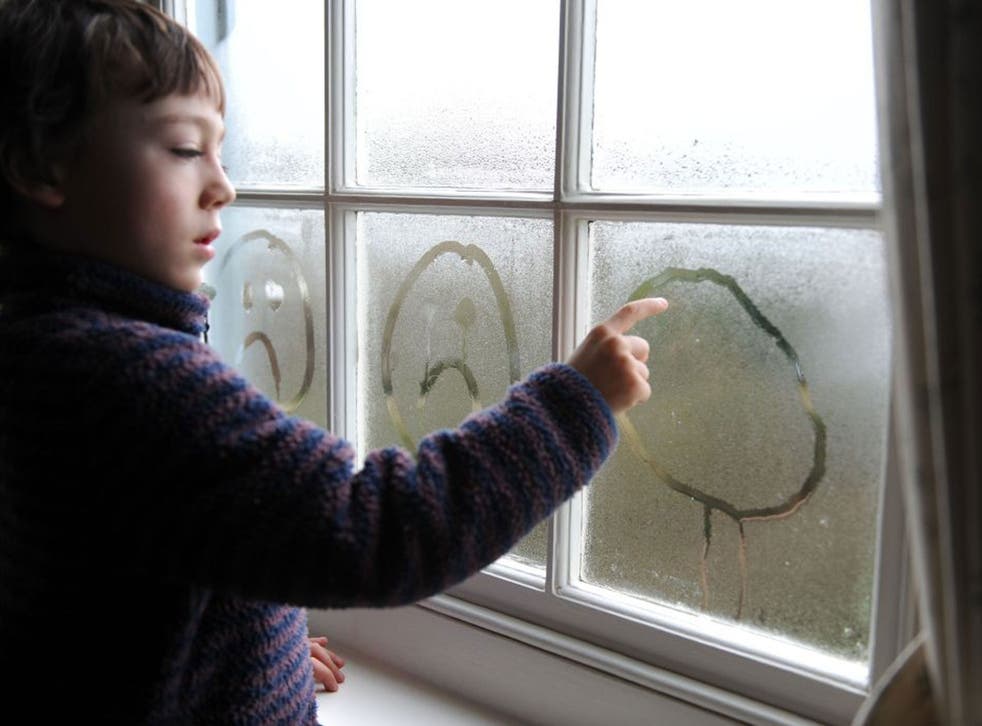 Government decisions affect people's lives all the time: but in 2014 there's one set of reforms that has the potential to totally redesign the futures of the people who are arguably the most vulnerable of anyone in our society. Those people are the 6,000 or so children who are currently without parents; and, as a result of the reforms being rolled out over the next few months, the Government hopes that many of them will have a new family by this time next year.
For those children, being placed with adoptive parents will be the single most significant event of their lifetime: it will change everything that happens to them, and it also has the potential to change a lot of what happens to their own offspring 25 or 30 years from now. To be raised in a secure home – a home that children know they can rely on into the future – and to be raised by people who love them, is crucial for a child's all-round wellbeing, and the Government is right to have prioritised its overhaul of the adoption system.
It sounds like a natural enough decision to have tackled it, but much of the small print of the reforms has been hugely controversial. Adoption parties, which were dropped like stones in the 1980s after those who ran them were accused of treating children like inhabitants of Battersea Dogs Home, have been revived after pilot studies showed that, despite their previously bad press, they are an efficient means of matching prospective parents to the children who could be "right" for them. Pressure has been put on local authorities to do more to seek out would-be adopters, and to dispel the myths around who can and who can't adopt (basically, being single, fat or unemployed may be something you'd want to change in yourself, but it doesn't reduce your capacity to be a good parent, and the adoption powers-that-be are aware of that).
And, while no one in their right mind is going to downplay the importance of face-to-face communication in the adoption process, online tools are going to be much more widely used to facilitate its early stages. People interested in adopting a child can already use the internet to see which councils can help them to find a child, rather than being restricted merely to the local authority within which they live: and, even more significantly, from early next year people approved for adoption can browse through the "adoption register", which was previously only accessible to social workers. Barriers, in other words, are being pulled down; and money, quite rightly, is being ploughed in: £50m has been earmarked for the changes.
So, when so much good stuff is being done, it seems a mite churlish to call for more. But more is exactly what's needed: not so much more around the adoption process itself, but more in terms of support after the event.
Because the reality, for far too many of those who adopt children, is that barely any support is forthcoming once the papers are finally signed, and the legal process is eventually completed. And that matters, because placing a vulnerable child into a family transfers the vulnerability from the individual youngster to the family itself. No adopted child comes without a history, and being adopted, in itself, creates a history: so any family that absorbs an adopted child has a whole tranche of factors that make it subtly different from the next family. Meanwhile, any of the ordinary life events that rock any and every family's boat – adolescence; marital disharmony; sibling fallouts; exam pressures – have additional factors where there's a child or children who have been adopted. A friend of mine with two adopted children once told me that every single event in her family's life is coloured by their history. Her kids are the best thing that ever happened to her, but they're also the most complicated.
Adoptive parents sometimes seem to me to be the greatest unsung heroes in our midst. The reason why the Government's reforms have such power to transform is because what happens in family life has such power to transform: and it's by taking children into their homes, and prioritising them above everything else, as all parents do, that those children's lives are completely changed.
But however speedy adoption is – and allowing it to happen more quickly has been another government aim – the deep transformation in an adopted child's life happens over time, time that stretches out into the future.
Families need to be supported not just around the adoption itself, but all the way down the line. They need to be offered whatever might be helpful – counselling, parents' groups, expert input – so it's there when they need it, if they need it, and for as long as they need it. Compared with the other costs involved in providing care for children, we're talking very small beer indeed: but given the changes about to be rolled out, this could be the most far-reaching bit of spending of all.
Join our new commenting forum
Join thought-provoking conversations, follow other Independent readers and see their replies