Adrian Chiles is, was, football. Television will be sadder for his loss
I can't help feeling ITV have made their move too soon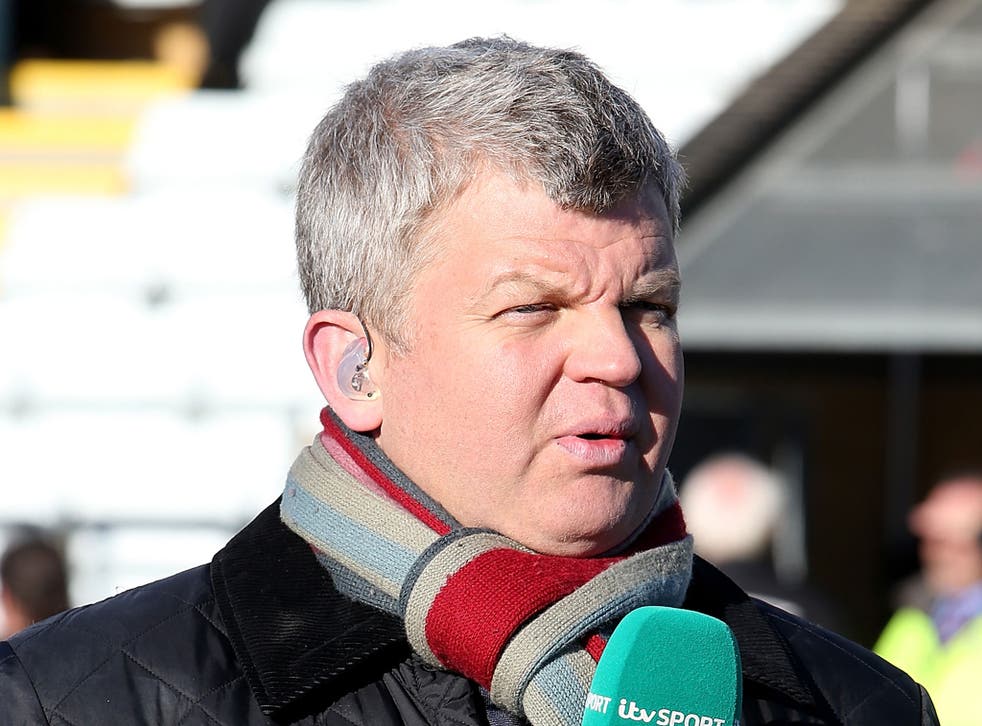 Was ITV right to get end their contract with Adrian Chiles? We asked two writers with two very different opinions to give us their views. Here, James Mariner says no. To read why Jack De Menezes thinks otherwise, click here.
Adrian Chiles. Even his name conjures up images of the dour Midlands and a time gone by. As social media hummed with childish delight at his removal, those of us with a real love for the game were left to lament the loss of one of the best sports presenters this side of Des Lynam.
Chiles is, was, football. He got the game. He knew the game. He was one of us. He got the chants, the sarcasm, the terrace wit. He knew when to rub it in and when not to gloat too much. He would say what those of us in the stands where thinking, but not with the forced jollity and all too obvious facetiousness displayed by some of the more try-hard presenters. His wit helped him feel the tone like no other and ITV, and television in general, will be sadder for his loss.
He could put even the most wooden and nervous of pundits at ease and knew how to handle Roy Keane, something even the Irishman himself struggles with at times. Hell, he even made Andy Townsend look reasonably adept at times.
I admit, when his move to Match of the Day 2 from Working Lunch was first announced back in 2004 I was a little sceptical, but his dour yet knowledgeable delivery was perfect, and he quickly struck up quite the double act with Gordon Strachan. His profile suffered when he was promoted to The One Show – an appointment that still seems odd – opening himself to a whole new audience that he wasn't entirely suited for and making him adapt his game somewhat. Chiles is not and never will be an entertainment correspondent, he is football. That is it.
Mark Pougatch is a first-class broadcaster and will no doubt fill Chiles' shows admirably, but I can't help feeling ITV have made their move too soon.
Register for free to continue reading
Registration is a free and easy way to support our truly independent journalism
By registering, you will also enjoy limited access to Premium articles, exclusive newsletters, commenting, and virtual events with our leading journalists
Already have an account? sign in
Join our new commenting forum
Join thought-provoking conversations, follow other Independent readers and see their replies