Adrian Chiles was meant to be a TV presenter, but he was more like a clown
Some may argue that the criticism is unfair and unnecessary, but criticism is what Chiles does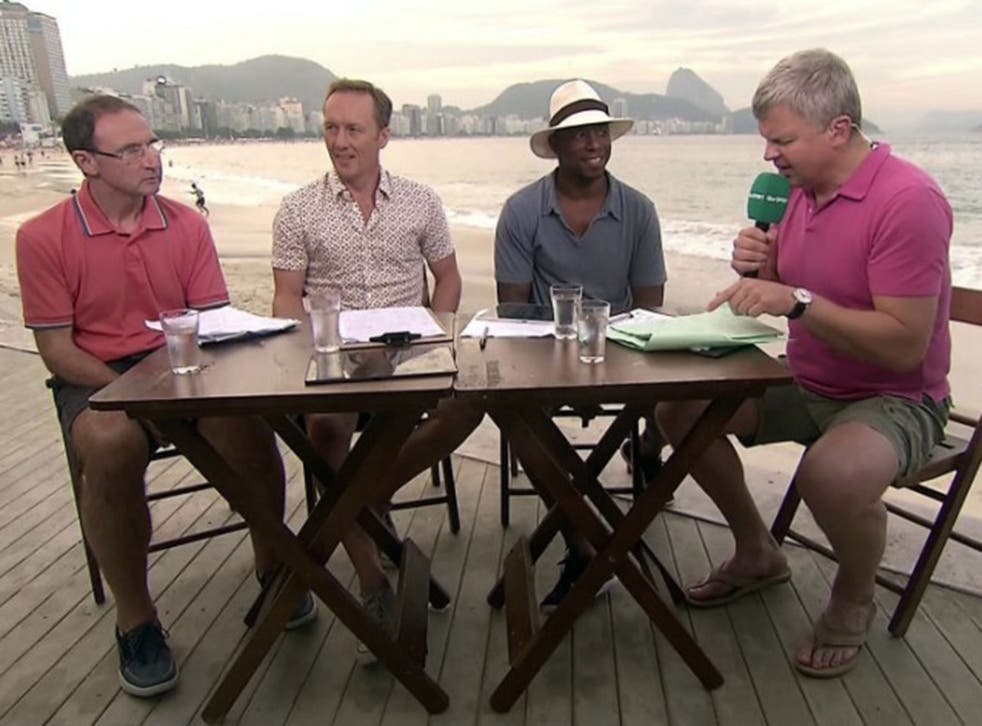 Was ITV right to end their contract with Adrian Chiles? We asked two writers with two very different opinions to give us their views. Here, Jack De Menezes says yes. To read why James Mariner thinks otherwise, click here.
Adrian Chiles doesn't tend to split opinion, he doesn't give you a detailed list of pros and cons, and to be blunt, he doesn't tend to cope well under pressure. This isn't to say he's bad at his job, and I actually believe that when it comes to trying something different in front of the camera, he actually provides the viewer with entertainment.
But that isn't his job, he's not a clown. TV presenters, especially those involved with breaking news or live sport, need to be sharp on their toes and ready to deal with the unexpected, and it's in this department that Chiles fell short.
Take his attempt to fill the time – 45 minutes – during England's rain-delayed World Cup warm-up match against Honduras in Miami last year. With the players taken off the pitch due to a fierce electrical storm overhead, fans running for cover and ITV viewers back home in the United Kingdom attempting to stay up as midnight approached, Chiles needed to keep the show rolling.
But alongside Glenn Hoddle, Ian Wright and Lee Dixon, Chiles led what can be best described as car crash TV. Chiles stuttered and spluttered his way through uninteresting and boring facts, clearly at a loss of how to keep the viewer interested. It wasn't the first time he'd been put on the spot and failed, given his apology after England's match against Poland at Wembley and his ill-advised comment on how 15,000 builders would help him with his building work.
Some may argue that the criticism is unfair and unnecessary, but criticism is what Chiles does himself. He's there to lead the accompanying analysts into praise or criticism of the player in question, and his direction forms the complete argument of what his guests will say. Instead, we heard cliché after cliché, poorly planned puns are face-palm jokes, and for a TV channel that is meant to be showing the best games football has to offer – Champions League, major international tournaments and, er, England – Chiles' happy-go-lucky charm just doesn't fit.
Register for free to continue reading
Registration is a free and easy way to support our truly independent journalism
By registering, you will also enjoy limited access to Premium articles, exclusive newsletters, commenting, and virtual events with our leading journalists
Already have an account? sign in
Join our new commenting forum
Join thought-provoking conversations, follow other Independent readers and see their replies