Al Murray is hijacking the democratic process for a publicity stunt
The last thing that opponents of Ukip need is someone coming in and splitting the anti-Farage vote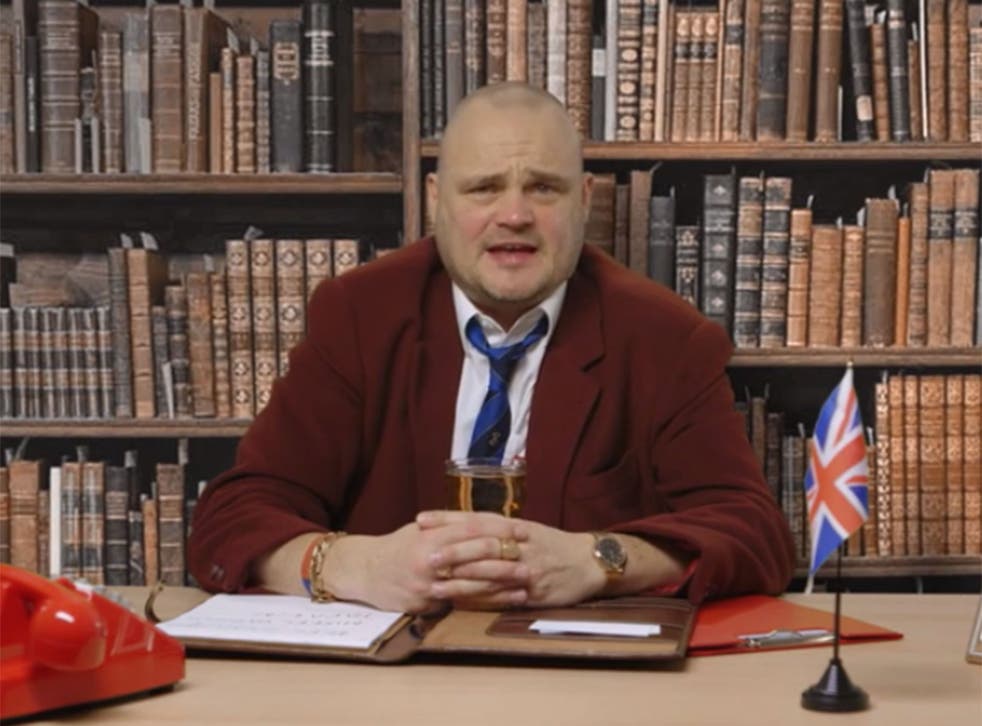 Al Murray will stand against Nigel Farage in the general election. But is it a worthy political protest or just a publicity stunt? Two writers with two very different opinions give us their views. Here, Bobby Friedman says Murray is taking things too far. To read why Chris Maume thinks otherwise, click here.
The news is out. In this year's General Election, South Thanet will see a contest between an unfunny comedian who wins fans through his man down the local boozer routine and... Al Murray. Ho ho.
The announcement that Murray is going to pit his alter ego, the Pub Landlord, against Nigel Farage caused a lot of amusement, as well it might. A bit of mischief-making at the expense of the Ukip leader will never be unpopular. Murray will stand under the banner of a party known as FUKP, with his logo inverting Ukip's pound sign insignia. Cheers to that.
And his election manifesto, whilst hardly funny enough to make me spit my pint across the room, does manage to raise a smile. Promises include making Alex Salmond First Minister for Norwich, "so he can understand what being ignored by the rest of the country is really like", and on immigration Murray suggests that, "This is the greatest country in the world. The only way to stop them is for a government to change that and make things a whole lot worse."
The election shtick would make for a worthy addition to one of Murray's (rightly popular) shows. But here's the thing: the plan is actually to stand in the poll this May. Presumably he'll register the party, submit accounts and so on, pay (and probably lose) his £500 deposit.
It's not clear, however, whose name will even be on the ballot paper. And that's kind of the problem, because when it comes to something as serious as an election, it's Murray himself who's influencing the electoral process, not the Landlord. Nobody expects Murray to get a licence and open his own pub - so why does he feel the need to go so far with this?
South Thanet is a pretty good example of our democracy functioning very healthily. It's likely to be a three-way marginal, allowing voters a real choice when they cast their ballots. You may not agree with Farage, or his main opponent, the Tory Craig Mackinlay, but at least they're adding something constructive to the democratic process.
Ukip's confusing policies

Show all 7
While Murray's intervention might seem like all good fun, someone with his celebrity profile is likely to attract a decent number of votes, and certainly more than the usual crackpot candidate. The end result is that the Landlord may well end up being the deciding factor in determining who is elected to represent the constituency.
Unfortunately, instead of making a serious point, all we're seeing is the democratic process being hijacked for a publicity stunt. The Landlord's policies have nothing to say about any of the problems that we have with British politics, or Britain as a whole. FUKP is a Monster Raving Looney Party-lite, but if anything the idea behind it is even less coherent.
It might be said that Murray's critics are taking this all too seriously, and that this is just a joke. But elections are a serious business. People have a crucial choice to make this year, and this is all the more obvious in somewhere like South Thanet. If Nigel Farage were to win the seat, this could impact upon future government policies, particularly in areas like immigration. The last thing that opponents of Ukip need is someone coming in and splitting the anti-Farage vote.
Yes, it's a good gag to highlight the similarities between the Landlord mouthing off and Farage himself - and perhaps Murray has a genuine point to make about Ukip no longer offering a true "protest" vote. But Murray is mixing up satire with the reality of a ballot. If he has a message, then he should tell us what it is, and make hay with YouTube videos, not haphazardly influence an election when, for once, every vote might make a difference.
Murray is intelligent and likeable, and funny too. But he can no more distance himself from the real-life impact that this character has than Daniel O'Reilly can pretend that he's not really responsible for Dapper Laughs.
The Landlord should call time on this one.
Register for free to continue reading
Registration is a free and easy way to support our truly independent journalism
By registering, you will also enjoy limited access to Premium articles, exclusive newsletters, commenting, and virtual events with our leading journalists
Already have an account? sign in
Join our new commenting forum
Join thought-provoking conversations, follow other Independent readers and see their replies