America might be waging a war on whistleblowers, but Julian Assange is still a prisoner of his own ego
His refusal to go to Sweden is unacceptable — he is not above the law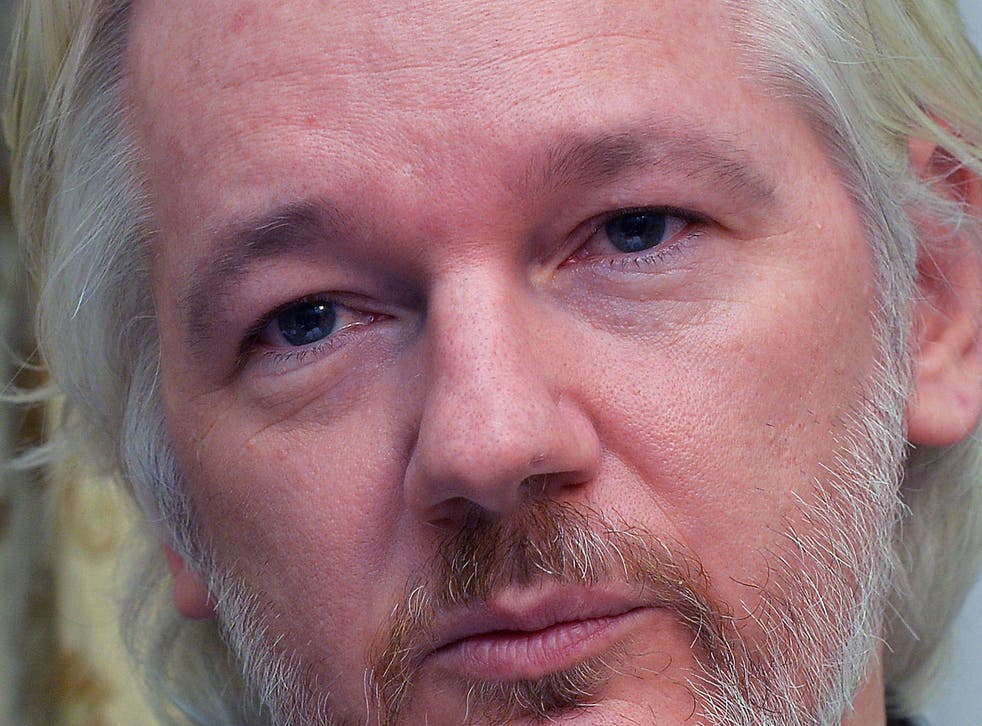 There's one lesson Julian Assange has learnt from his years living in the UK and that is when to time a story. As soon as silly season began with the nation's political class off to Tuscany, Assange makes a public statement on rumours of his health (no doubt planted by what is left of team Assange) and his imminent release from the Ecuadorian embassy where he has remained for the last two years.
Assange lives off publicity and mentions of his name in the press. He will no doubt be sore that another whistleblower, Edward Snowden has shadowed his fame.
There is no realistic prospect whatsoever that Julian Assange will be leaving the Ecuadorian embassy in the next few days. If he leaves he faces arrest for breach of bail by the Metropolitan police in the UK and then, as decided after lengthy and thorough legal proceedings, deportation to Sweden to face questioning over two allegations of sexual offences.
Assange knows this, his friends and supporters know this. There is no other option for Julian to head to Sweden to face investigation for alleged sexual offences. It is a pity that friends of Assange do not tell him this truth. He has no strategy except to attempt to beat the heroic record of Hungarian Cardinal Jozsef Mindszenty in his 15 year stay in the American embassy in Budapest.
Yet, there is also another dimension to the Assange saga that his critics fail to acknowledge. If he is found innocent in Sweden (or, after exiting prison) what happens next? Assange allies rightly point to the solitary confinement, degradation and 35 year prison sentence given to Wikileak's source Chelsea Manning.
President Obama's war on whistleblowers knows no end. Patriot Edward Snowden remains in Putin's Russia, a modern open-air gulag, with no prospect of return. It is too easy to suggest the United States is the only actor in this. Sweden is a signatory to the European Convention of Human Rights (as, incredibly, is Russia), but will the Convention prevent further deportation of Assange to the US? It ought to. Yet Europe has been toothless on the rights of whistleblowers. No EU member state even considered granting asylum to Edward Snowden after veiled US threats. Our continent must do better.
Yet, for all this Assange remains a prisoner of his own ego. He cannot accept that our courts have carefully heard the evidence and accepted he must now go to Sweden for investigation. It is not acceptable for him to say to a democracy that their judges and investigators should travel to London to interview him. He is not above the law. The tragedy is that he behaves as if he is a nineteenth-century superhero, in the mould of Byron or D'Annunzio, beyond good and evil and the moral rules of us mere plebeians. His attitude is an elite attitude, he informs us, the deluded masses of what our rulers do behind closed doors.
A hundred years ago, he would have been the toast of Europe. Now, he cuts a lonely figure. The Ecuadorian embassy his one man Fiume. His fine early work alongside traditional journalists exposing some of the worst misdemeanours of our rulers is now overshadowed by this Embassy farce. Friends of Assange should tell him, it is time to go to Sweden. There is no other way out of this prison.
Register for free to continue reading
Registration is a free and easy way to support our truly independent journalism
By registering, you will also enjoy limited access to Premium articles, exclusive newsletters, commenting, and virtual events with our leading journalists
Already have an account? sign in
Register for free to continue reading
Registration is a free and easy way to support our truly independent journalism
By registering, you will also enjoy limited access to Premium articles, exclusive newsletters, commenting, and virtual events with our leading journalists
Already have an account? sign in
Join our new commenting forum
Join thought-provoking conversations, follow other Independent readers and see their replies