American Apparel has finally fired Dov Charney, but there's no reason to celebrate just yet
The company's problems go far beyond their beleaguered founder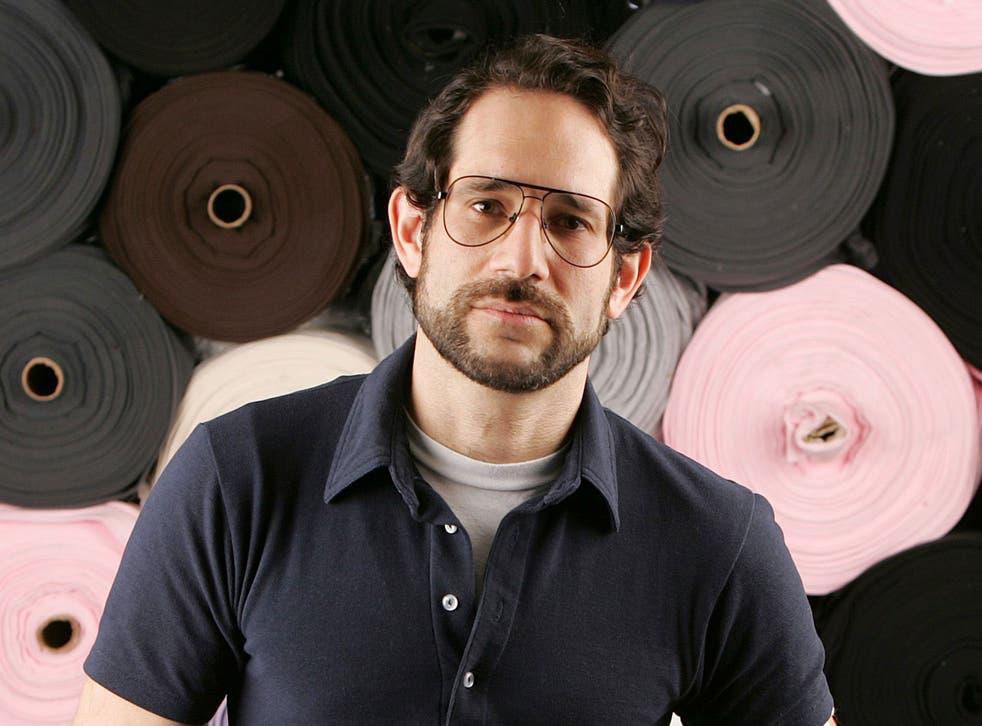 Feminists, rejoice: American Apparel founder and former CEO Dov Charney has finally been fired from the company, following a six-month suspension over allegations which included sexual harassment, racist comments, and misuse of company funds.
The news that a female chief executive, Paula Schneider, will take over in January 2015 was popular with investors: shares in the ailing company shot up by 21 per cent after her appointment was announced.
But a letter written by over 30 executives asking the board to reconsider their decision because he is "what makes this thing tick" raises serious questions about the company's commitment to change. What kind of culture has been fostered in this organisation and why has it taken so long for something to be done about it?
Charney's behaviour was evidently a huge part of the problem, but what if it wasn't the whole problem, and what if the company's culture was to blame?
For example, will we now see a move away from their notoriously sexist advertising campaigns? In September, three months after Charney was suspended, a "Back To School" advert was banned by the Advertising Standards Authority for "normalising predatory sexual behaviour".
And beyond their campaigns, will former employees continue to come forward with allegations about discrimination during the interview process, and on the shop floor? What seems apparent is that American Apparel's problems run far deeper than Charney's misconduct.
In pictures: American Apparel

Show all 22
If their latest campaign is anything to go by, marketing bosses evidently want us to believe that the brand is changing for the better. Launched this month, it looks promising: 15 year old "diva dancing" YouTube star and ambassador for LGBTQ issues Brendan Jordan strikes a pose in neon pink leggings and a translucent pink skirt; in another shot he wears an "LGBT Pride" T-shirt. Whether this marks the beginning of genuine change remains to be seen: hiring a famous teenage boy involved in LGBTQ activism is arguably a safe option, and an area that the company has capitalised on before.
However, the company's recent activity social media is not particularly encouraging. American Apparel's Facebook presence has been practically non-existent over the last few months (their last post was on September 18), but this month alone, its main Instagram account has posted three voyeuristic close-ups of women's legs and bottoms, their faces obscured or cut off.
A recent photo on their UK Instagram account also depicts a topless Rihanna holding open a pair of soaking briefs and aiming a shower head inside them. And recent hiring adverts have looked more like casting calls for models.
Perhaps any planned rebranding will be gradual, but with Charney no longer at the helm we might find ourselves asking whether anyone at American Apparel thinks that implementing a survival strategy so slowly and discreetly is really appropriate.
Subtle creative and strategic shifts are not enough. The company's executives need to do something that companies rarely do: they need to apologise, and commit themselves to change. They need to make their organisation more diverse. They need to emphasise a zero tolerance approach towards harassment and discrimination, whether at an interview or on the shop front or in a boardroom. A lot of this means starting from square one.
But then, one has to ask, would it really be American Apparel anymore? This is a company that was founded on and shaped by Charney's values.
The company's future hangs in limbo. They could well turn it all around, and start treating their models and female staff with the same respect as the people who make their clothes. But, until they finally embrace radical change, I won't be celebrating.
Register for free to continue reading
Registration is a free and easy way to support our truly independent journalism
By registering, you will also enjoy limited access to Premium articles, exclusive newsletters, commenting, and virtual events with our leading journalists
Already have an account? sign in
Register for free to continue reading
Registration is a free and easy way to support our truly independent journalism
By registering, you will also enjoy limited access to Premium articles, exclusive newsletters, commenting, and virtual events with our leading journalists
Already have an account? sign in
Join our new commenting forum
Join thought-provoking conversations, follow other Independent readers and see their replies