The 'anti-homeless spikes' are just one part of a bleak tale for rough sleepers
Homelessness is on the rise - and behind the numbers are real people who deserve to be treated with respect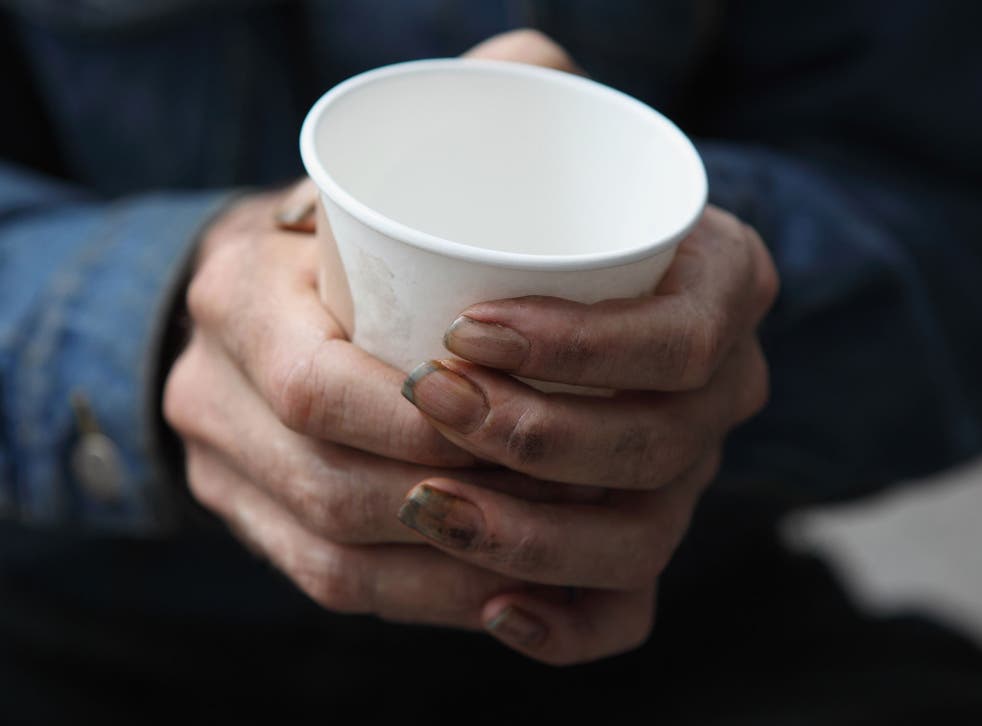 Yesterday, pictures appeared of inch-long studs in a sheltered doorway outside a new housing development in London, seemingly designed to deter homeless people from sleeping there. The images struck a chord and have been widely condemned across social media.
It's important to put these metal spikes into context. They were driven into the pavement of a city that saw 2,029 individuals sleeping on its streets in just the first three months of this year. This comes on the back of three years of rises in rough sleeping, representing a 75 per cent increase. Nationally, the numbers are also bleak. Rough sleeping across England has risen by 37% since 2010, with thousands sleeping on the streets on any given night.
But that's not the whole picture - over 50,000 households in England were accepted as homeless by their local council in 2012/13 - up 23 per cent in two years. And there are thousands more people, unrecorded by these statistics, who are forced onto the floors of friends and families, or hidden away in often dirty and dangerous squats.
The reasons behind this increase are clear. More and more people are struggling with a lack of housing - especially in London where prices are now incredibly high. Combined with swingeing cuts to benefits - particularly housing benefit - it is no surprise to see levels of homelessness going up. At the same time, across the country we're seeing the vital services which can help people out of homelessness being cut back.
Of course, behind the rising numbers are real people. Who were these studs laid out for? Crisis's research shows the main trigger that causes people to end up homeless is the breakdown of a relationship. Mental or physical health problems, leaving care, job loss, substance misuse (both a cause and consequence of homelessness) and domestic violence are all reasons people can end up on the street. Unsurprisingly, many homeless people are particularly vulnerable.
Perhaps part of the outrage caused by these metal studs is down to people thinking that if you're sleeping rough, surely you have it bad enough already. Quite how dangerous homelessness is may come as a shock, though. Rough sleepers are 13 times more likely to be a victim of violent crime. And perhaps most shockingly of all, the average age of death for a homeless person in 21st century Britain is an appalling 47 - 30 years younger than the national average.
Putting spikes in a sheltered doorway only shunts a homeless person down the street, to the next space. But if we treat the homeless with dignity and respect, and as individuals, we can help them break out of homelessness for good - and at Crisis we have helped thousands to rebuild their lives. It can be done.
The Government also needs to do far more to halt the rising tide of homelessness. They must reverse the cruel cuts to housing benefit which are leaving many more at risk of homelessness, and they must build more decent affordable homes. This, alongside properly funded services to tackle homelessness, would remove the need to put metal spikes in the ground.
We will never end homelessness with studs in the pavement - only by tackling the root causes.
Katharine Sacks-Jones is head of policy and campaigns at Crisis.
Join our new commenting forum
Join thought-provoking conversations, follow other Independent readers and see their replies