Benefits Street: A healthy media would stand up to the powerful and wealthy. Ours targets the poor and voiceless - Owen Jones
A long, slow handclap for TV executives turning communities against each other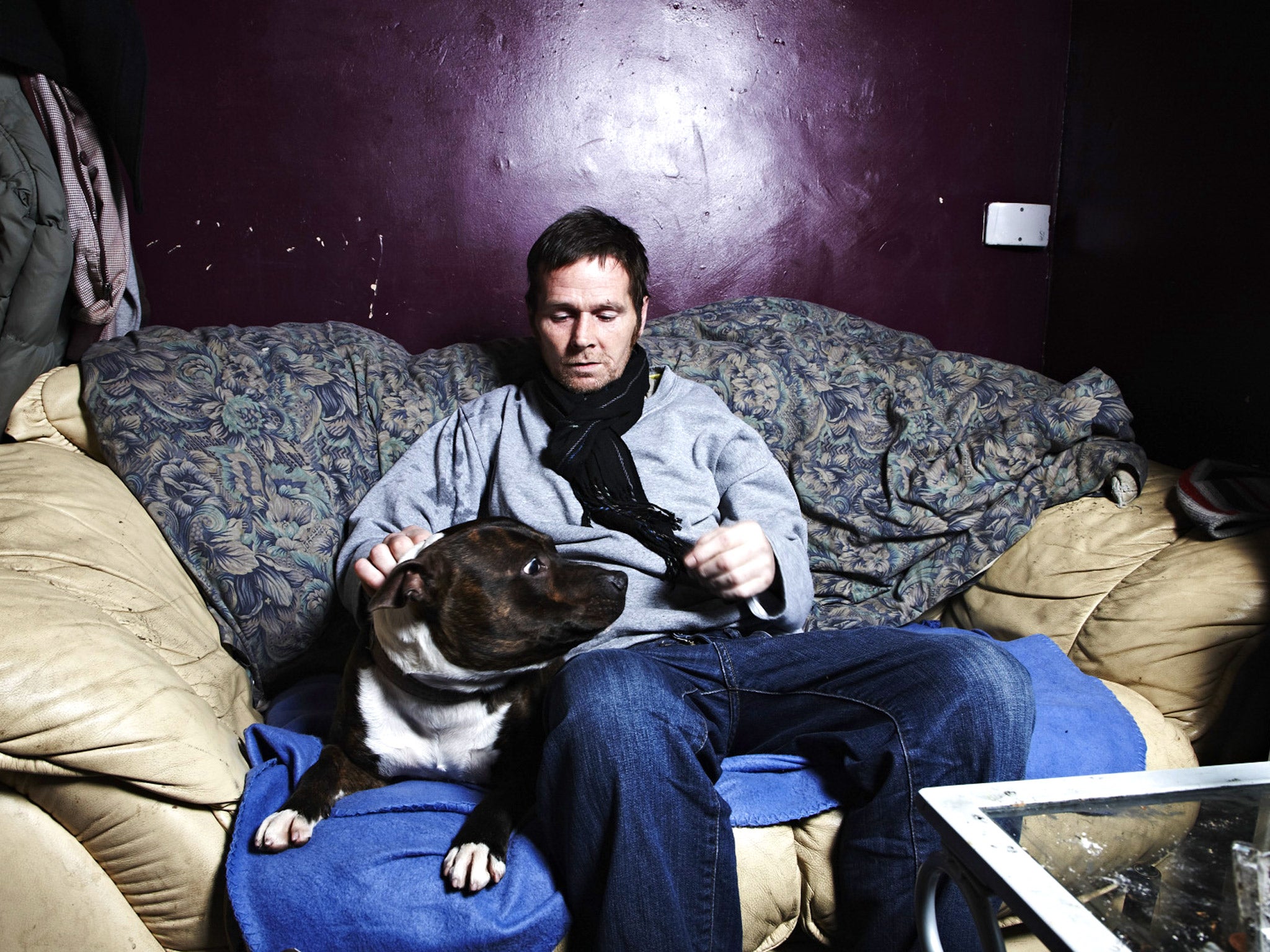 How edgy Channel 4 must think it is, courageously reinforcing widespread prejudices, heroically hammering away at a message that is heard relentlessly already, bravely echoing the Government mantra about skivers. I hesitate to write about Benefits Street, their miserable programme which aired this week, knowing as I do that I'm partly satisfying its producers' lust for attention. After all, these are people who seemingly show little concern for people's well-being in their stampede for ratings. Columns like this one could be passed off by disingenuous TV executives as a sign of the "debate" that their trash has helped to provoke. But the only debate to be opened is why we let our media get away with it.
Benefits Street followed a now-predictable formula. Television producers hunt for unsympathetic examples of unemployed people – in this case, on a street in Birmingham; they portray them in the worst possible light; and they fuel the pervasive sense that people on benefits are feckless scroungers. According to some of those used as fodder for the show, they were misled into appearing and told that they were featuring in a programme about community spirit. "They have edited everything to suit their own needs – taken a positive and turned it into a negative," says Dee Roberts, a support worker who featured in Benefits Street.
The company responsible is ironically titled Love Productions, but their sensationalist programme produced a tidal wave of hate. Social media abounded with calls for those who appeared on the show – and people on benefits more broadly – to be shot, hanged or gassed. Some Twitter users pledged to assault the show's participants if they saw them. A long, slow handclap for these TV executives trying to make names for themselves and turning communities against each other in the process.
A healthy media would stand up to the powerful and wealthy. Not ours, though: instead it stands up to the poor and voiceless. Skint was another, similar Channel 4 offering, this time kicking a community in Scunthorpe struggling with deindustrialisation. Channel 5 broadcast a three-part series focusing on criminal behaviour: Shoplifters and Proud, Pick Pockets and Proud, and Benefits and Proud, as though being on benefits was somehow not lawful. Again, extreme examples were hunted down, including Heather Frost and her 11 children, who the media have already turned into a minor celebrity.
When BBC 3's People Like Us targeted an estate in Harpurhey, Manchester, angry local residents staged a meeting, decrying the "biased and distorted" view of the community. One local council worker, Richard Searle, claimed that his daughter had been given alcohol before filming, and called for the Beeb to stop "propagating this harmful and misleading image of the working class". Take another BBC offering, The Future of the Welfare State, which was presented by veteran interviewer John Humphrys and which claimed that Britain was living in "an age of entitlement". It was slammed by the BBC Trust for breaching impartiality and accuracy rules and leaving viewers "unable to reach an informed opinion".
Benefits Street: Meet the residents of James Turner Street
Show all 5
This dross has left the public woefully ill-informed. Polls show that people on average estimate that 27 per cent of social security payments are lost to fraud, when it is just 0.7 per cent; that 41 per cent goes to unemployed people, when it just three per cent; and that the value of benefits are far higher than they are. Neither is the public aware that most social security spending is, rightly, spent on pensioners who have paid in all their lives; or that the Government's freeze on benefits mostly hits working people. Large families are passed off as typical, even though just 190 out of the 1.35 million claiming an out-of-work benefits have 10 kids or more. A healthy media would challenge myths and prejudices; ours is determined to fan them.
Here is the world that is missing from our television screens. The poverty-wage-paying bosses and rip-off-rent-charging landlords milking our welfare state dry as we subsidise them with tax credits and housing benefit. The low-paid workers struggling along on in-work benefits and falling wages, who make up the bulk of Britain's poor. The 6.5 million people looking for full-time work, in many cases sending out CV after CV and not even getting a reply. The £16bn worth of benefits unclaimed each year – benefit evasion, if you will – compared to £1.2bn lost to fraud.
Conveniently, too, TV shows are shifting our glare away from the real villains of modern Britain. Where are the shows about the wealthy tax-dodgers who deprive the Exchequer of £25bn each year, even as millions have to both pay their taxes and be pounded by austerity? What about the bankers who plunged the world into economic catastrophe and continue to thrive as others suffer the consequences?
This isn't a conspiracy of politicians and producers cackling around the table together as they devise devious new plans to pummel the poor. A culture of redirecting blame has been encouraged by our political rulers, one that is happily perpetuated by our ideologically-driven newspapers. As unpaid internships and expensive Masters' qualifications become gateways to TV careers, it is the privileged who are commissioning the shows who are airbrushing out the reality of modern Britain.
The poison must be stopped. Let's make Benefits Street the moment that they overreached themselves and start demanding television give a platform to the reality of life for millions which – to the relief of those in power – is ignored and safely hidden from view.