A black Elizabeth in Pride and Prejudice is good news
Sheffield theatres have brought colour-blind casting to a new level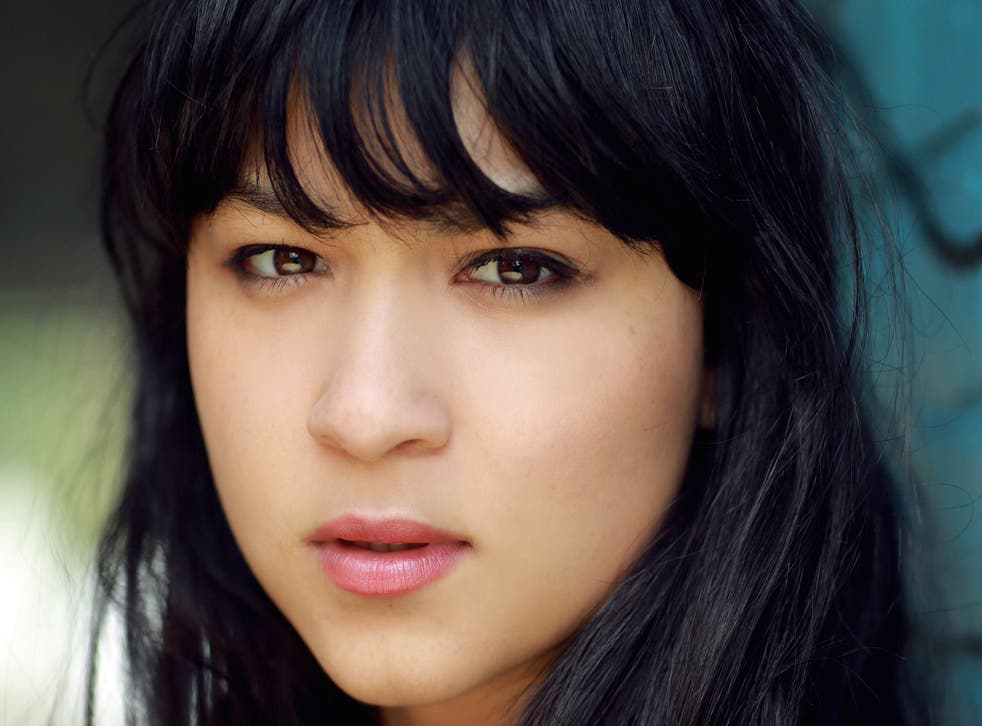 Daniel Evans, the enterprising artistic director of Sheffield Theatres, has commissioned director Tamara Harvey to stage a version of Jane Austen's Pride and Prejudice. Nothing especially enterprising about that, you might think — except that Elizabeth Bennet and her mother will be both be played by black actresses. Isabelle Laughland, who was Leanne, one of Harry Potter's Hogwart's school friends, in three of the Potter films, and has since starred at the National Theatre, will play Elizabeth. Michele Austin, with a TV and stage background, will play Mrs Bennet.
In an age, in which, thankfully, we embrace colour-blind casting, is such a move worthy of note? I would argue that it is. For as much as the arts world trumpets colour-blind casting, we have not yet reached a state of being completely colour-blind. Yes, most Shakespeare productions by our leading national companies are genuinely colour-blind, but then, as the National Theatre's former director Sir Nicholas Hytner, once told me when he was about to cast black actor Adrian Lester as Henry V, these Shakespearean kings are semi-mythical figures.
But what of kings and queens whose faces we feel we know — Queen Victoria for example or our present Queen? Might it still be a shock to the system to see multi-racial casting applied to them? And what about huge personalities from relatively recent history — Winston Churchill or President Kennedy? I suspect most theatre directors would have cause to hesitate before applying colour-blindness to casting a play involving them. We do have colour-blind casting, but up to a point.
One of Jane Austen's best loved characters is not quite in that bracket, but she's not far off. Through reading the book and seeing countless adaptations on screen, we have a fairly clear vision in our minds of what she looked like. And that is why I applaud Daniel Evans and Tamara Harvey for taking this step. It takes multi-racial casting to a new level, and gives a greater degree of accuracy to the phrase "colour-blind casting."
Daniel Evans says that he and Tamara Harvey decided against a "bog-standard version" of the story. He argues that we're used to colour-blind casting with Shakespeare and "anything Elizabethan, Restoration and Jacobean. But somehow, when it comes to the Regency period, we suddenly get all traditional."
This production, which opens next month, will certainly be a break with tradition. But it is likely to be much more than that. A barrier has been broken. And the likelihood is that this production will serve as a template for theatres and directors wanting to give colour-blind casting more breadth, and challenge long-held assumptions on how famous characters should be portrayed.
Just as Nick Hytner, a decade ago, made history with a black Henry V, I suspect that a new era has dawned for the way we think about how Jane Austen is rendered on stage and screen. And, beyond that, with luck, there will be further challenges to other long-held assumptions on casting.
National Gallery regulars deserve a discount
I wrote last week that the incoming director of the National Gallery, Gabriele Finaldi, should improve the belatedly announced Members' scheme, by having an actual room in the building for people paying to be gallery Members.
One National Gallery member, Sylvia Paterson, has emailed me to say that there are other improvements she would like on top of a dedicated room. She wonders if the new director could give members 10 per cent off purchases in the gallery shop and restaurants. That seems a reasonable request. Does it not, Mr Finaldi?
Curtis's critics have failed to see the bigger picture
The director of Tate Britain, Penelope Curtis, has decided to leave to take over at the Calouste Gulbenkian Museum in Lisbon. It doesn't necessarily sound like a step up to me.
It feels more that the first woman director at the Tate has allowed herself to be forced out. She has been the subject of outspoken attacks by art critics, with Waldemar Januszac using his column in the Sunday Times to demand that she go.
Critics can overreach themselves. And gallery directors cannot answer back. Curtis's rehang of the gallery's permanent display helpfully stressed the chronological history of British art, and put sculptures among the paintings to striking effect.
Blockbuster exhibitions of Turner, Lowry and the Pre-Raphaelites were successes. A few exhibitions were not, but that's par for the course. I hope that the overall Tate director Sir Nicholas Serota tried to persuade her to stay. Her departure is a sad loss for both the Tate and British art.
d.lister@independent.co.uk
twitter.com/davidlister1
Join our new commenting forum
Join thought-provoking conversations, follow other Independent readers and see their replies