Boris looks human among Westminster waxworks
The Mayor took his grilling by Eddie Mair with the kind of grace few MPs possess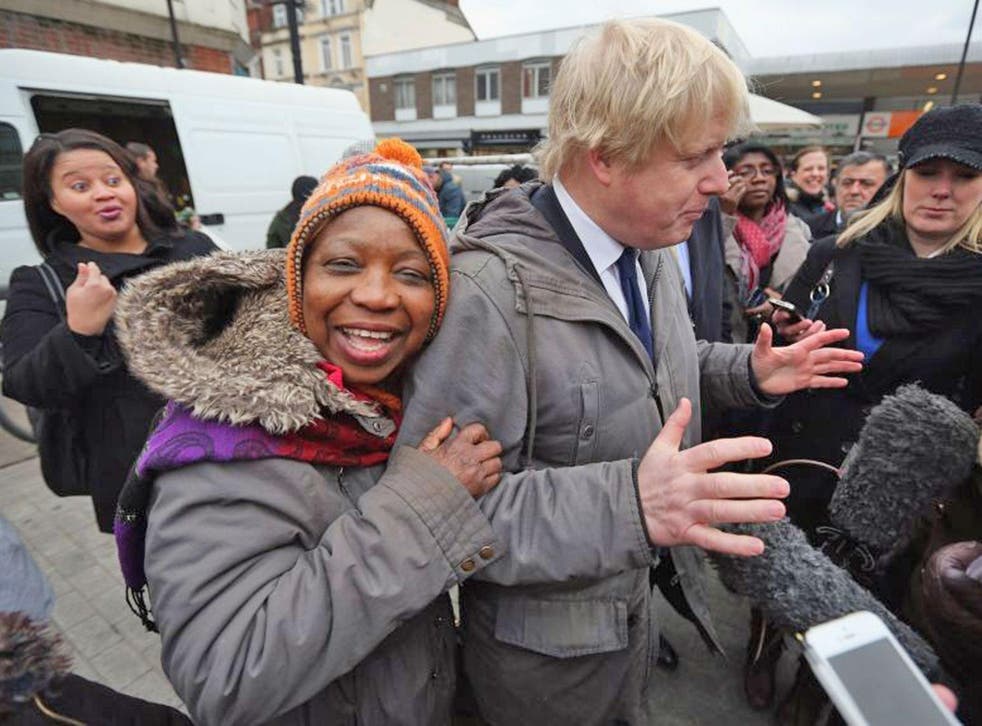 I make no apologies for writing about Boris Johnson again today. After all, he is easily the most interesting politician around at the moment. As I watched Michael Cockerell's excellent film about the Mayor of London, at various stages finding myself captivated, amused and horrified, I wondered how many politicians can put on a show quite like Boris.
Can you imagine such a diverting hour in the company of Ed Milliband, for example? Or George Osborne? Ian Hislop, the editor of Private Eye and, I suspect, a closet admirer of Boris, put it most succinctly when he called him "the only feel-good politician".
At a time when all we hear about is austerity, immigration, and regulation of the press, it is refreshing to hear a politician talk relatively candidly, and in language to which we can relate, and with decent jokes, about both serious and not-so-serious issues. I have always been resistant to Boris's charms, regarding his dishevelled public persona as a carefully crafted confection, but I find myself won over by him. Not by the way he dealt with Cockerell's careful line of questioning, not by the glimpses into his privileged and colourful background, not by the charm, and not by his (qualified) independence of thought. No, something eventuated (I'm sorry, but it's catching) from the recent blizzard of publicity that, in my book, marks Boris out as a truly admirable character.
By now, I'm sure you will have seen how he was hoovered by the BBC's Eddie Mair on the Andrew Marr programme at the weekend. In the midst of a forensic investigation into some of the highly questionable incidents from Boris's past, Mair put it to him that he was "a nasty piece of work". Dissembling and obfuscating, Boris gave a performance that was unconvincing at best, downright shifty at worst. It was seen by some commentators as a fatal wound to any aspirations he might have of being Prime Minister. We always knew Boris would be holed by the character question, they said. His father, Stanley, went on the radio to declaim the interview as "disgusting". But how did the man himself react?
He said that Mair "did a splendid job". He went to admit that "it wasn't my most blistering performance, [but]...he was perfectly within his rights to have a bash at me - in fact it would be shocking if he hadn't." Remarkable. Since when did a politician take one on the chin from a journalist in such uncomplaining fashion? That grown-up sensibility is just one of the things that endears Boris to the public.
But it was something else Boris said about the Mair interview that convinced me. "There is no doubt that is what the BBC is for - holding us to account." That's right - a senior Conservative defending the BBC! And there's more. "If a BBC presenter can't attack a nasty Tory politician what's the world coming to?" This is the quintessence of Boris: full of rhetoric and mock self-effacement. But you can't argue with the message. My esteemed colleague Steve Richards believes that Boris will never be PM. And who am I to disagree? Unlike Steve, however, I wouldn't bet against it.
Join our new commenting forum
Join thought-provoking conversations, follow other Independent readers and see their replies