Britain is no country for the young – in jobs, income or housing
Until young people start mobilising to force their desperate circumstances on to the political agenda – they can expect more of the same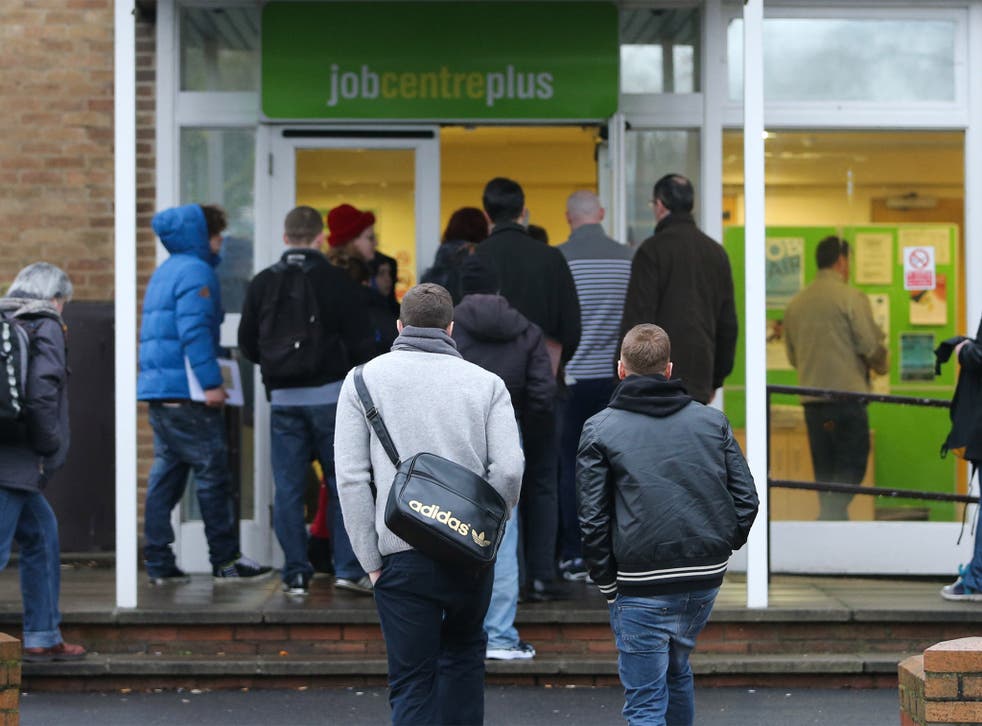 One year ago, there was a silly kerfuffle when economic output finally crawled back to the level previously achieved on the eve of the 2008 recession. The Chancellor hailed this as a "major milestone" and much of the media took up this line in their reports, presenting the data as a sign of economic success.
But, in fact, this was nothing to write home about. If the economy had continued growing at the pre-crisis pace, output would have been at least 10 per cent bigger. Achieving that would have been the appropriate benchmark for success.
One of the trickiest concepts to convey about the way economies work is the fact the system relies not just on growth of output but expectations of growth. Recessions are not only a disaster because they make us all poorer. They're a disaster because they knock us way off trend in growth. It's not where you are that matters – it's where you are relative to where you expected to be.
And we should think in those expectation terms about the labour market too. David Cameron and his ministers hail the labour market as their shining economic achievement. And it's true that employment has held up better than most economists dared hope. The number of jobs in the economy is close to an all-time high. Some two million of them have been created over the past five years. Yet a fair chunk of that increase in total employment is due to older workers staying in the workforce for longer.
True, on the surface, it looks like young people aren't doing too badly. The youth unemployment rate (of those aged 16 to 24) has fallen from a peak of 22 per cent in 2012 to around 16 per cent today. But research from the Resolution Foundation think-tank this week shows labour mobility rates are still some distance below pre-crisis levels. And Resolution reckons this means younger people are not getting the opportunities for promotion and pay rises (benefits which have traditionally been associated with a fluid labour market) which previous cohorts coming through the ranks received.
What does five more years of the Tories mean for Britain?

Show all 8
Never mind the headline employment figures, relative to where young people expected to be six or seven years ago they are considerably worse off. Resolution calculates that the typical earnings of the cohort born in 1983 are around £2,800 a year lower than those born in 1978 at a similar stage in their lives.
In fact, young people are worse off even in absolute terms. The Institute for Fiscal Studies estimates that the incomes of those aged between 22 and 30 are still down almost 8 per cent since 2007. Meanwhile, the income of people aged over 60 have risen 7 per cent over the same period. This yawning discrepancy is due to the fact that pensioners have seen their incomes protected by the Government's "triple lock" on pensions, while most young people have to rely on their job for their income.
And the wages of those aged between 22 and 30 have collapsed. Their median earnings, adjusted for inflation, dropped by 15 per cent between 2008 and 2013. Almost 30 per cent of 22- to 30-year-olds are in absolute poverty after accounting for higher housing costs. That's up from 20 per cent before the financial crisis.
The pensioner poverty rate, by the way, is now around 15 per cent. A young person is now twice as likely to be poor as a pensioner. That's some context in which to consider the Chancellor's decision to exclude those aged below 25 from the large increase in the minimum wage laid out in the Budget earlier this month.
It's also important to stress that these figures are likely to understate the economic difficulties faced by young people because a quarter of 22- to 30-year-olds now live with their parents (and their recorded household incomes in surveys will be flattered as a result). By the way, that "still at home" ratio is up from 18 per cent before the crisis. There's nothing wrong with living with mum and dad, of course, but it's rather unlikely that hundreds of thousands of young people suddenly decided in 2008 that their dream was to remain ensconced in their childhood bedroom. They probably expected to move out and find a place of their own.
Some hope. Except for those lucky ones who can extract a chunky deposit loan from their parents that seems a distant prospect for most now. Home ownership rates are plummeting as house prices relative to incomes continue to stretch away, due in large part to the dogged resistance of older homeowners to the construction of more housing. This means that many young people face a future of renting. And private sector rents are rising fast as the supply of homes is squeezed. Soon, renters will be paying almost half of their disposable incomes each month to landlords. No doubt that fact was high in George Osborne's mind when he restricted housing benefit for 18- to 21-year-olds in the Budget.
Education for young people is also vastly more expensive than it was for previous generations. Tuition fees have been risen since 2010, meaning the typical student will graduate with around £45,000 of debt. Here's a very clear demonstration of how expectations matter economically. People invest in their education in the expectation that they will get a better job, and that their salary will rise more rapidly as result. The experience of the past six years makes that expectation look decidedly optimistic.
All this data tells a very clear story. The wider economy might have recovered but the living standards of young adults remain on the floor.
And their prospects look bleak too. Until politicians discover an interest in the plight of this blighted group – or until these young people start mobilising to force their desperate circumstances on to the political agenda – they can expect more of the same.
Join our new commenting forum
Join thought-provoking conversations, follow other Independent readers and see their replies