Cameron must show how arming Syria's opposition would secure a lasting peace
Neither arming the rebels nor military strikes can guarantee peace in a country where sectarian, tribal and democratic impulses are all present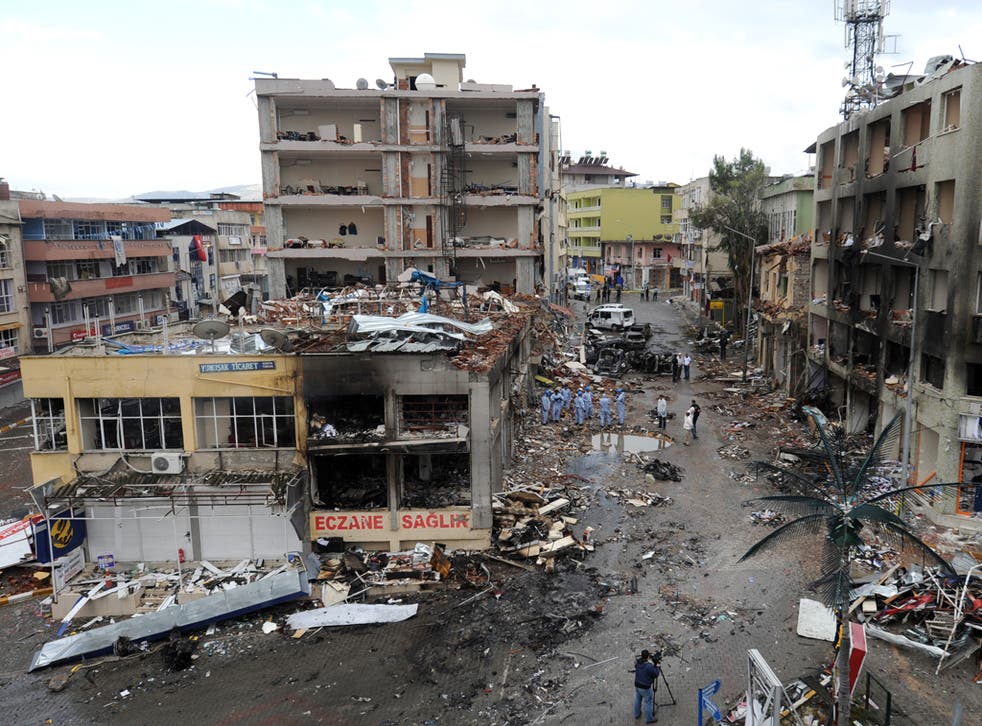 Today David Cameron is in the US, to persuade the international community to arm Syria's opposition. His concern is to be applauded.
But the prospect of a decade-long sectarian civil war in Syria fuelled by weapons supplied by Britain should give the Prime Minister serious pause for thought.
How much weaponry would be required to "tip the balance" against Assad, and how will he ensure the weapons supplied don't fall into the hands of Al Qaeda supporting jihadists? If David Cameron believes this is the 'least bad' option then he must show how it helps to halt the violence in Syria and secure a lasting peace.
Neither arming the rebels nor military strikes can guarantee peace in a country where sectarian, tribal and democratic impulses are all present. So establishing the building blocks of sustainable peace in Syria is crucial if it is to avoid collapse in the wake of Assad's fall.
First, we should seize the opportunity afforded by the proposed US/Russia conference to try to end the fighting today, and prevent the Lebanisation of Syria. Assad is sustained by external support from Russia and Iran, and foreign cash allows him to pay his forces. Choking off his finances through effective enforcement of sanctions could hasten Assad's fall.
Second, regime collapse will bring new risks. As a country which has experienced minority rule for forty years, a comprehensive peace settlement must be inclusive. All parts of Syria's diverse society should be involved in this peace conference – Alawite, Sunni, Kurd, Shia, Druze, and Christian.
Third, we have learned in the past that when a country with diverse sectarian identities emerges from war, the challenge is to rebuild communities where trust between neighbours has been shattered by conflict. So state structures which held Syria together since the Second World War – whilst needing comprehensive reform – should not be abandoned during transition. Lessons from Iraq teach us that the disbanding of the Ba'ath Party and its associated structures contributed to the challenges the country faced post-war.
Fourth, the need to dramatically up-scale the humanitarian response in the aftermath of war can hardly be overstated. There are already four million people 'internally displaced' within Syria today, and this could multiply when Assad falls. A swift humanitarian response will be required to stem the appalling but familiar side effects of conflict.
As David Cameron arrives in America today, the international community must now push head full throttle for a broader diplomatic solution. Starving the regime, more than arming the rebels could be the next step.
Douglas Alexander is Shadow Foreign Secretary
Join our new commenting forum
Join thought-provoking conversations, follow other Independent readers and see their replies