David Cameron wants to 'detoxify' the Tories. Shame about their slapdash policymaking, then
Privately every Conservative minister agrees that the bedroom tax was a mistake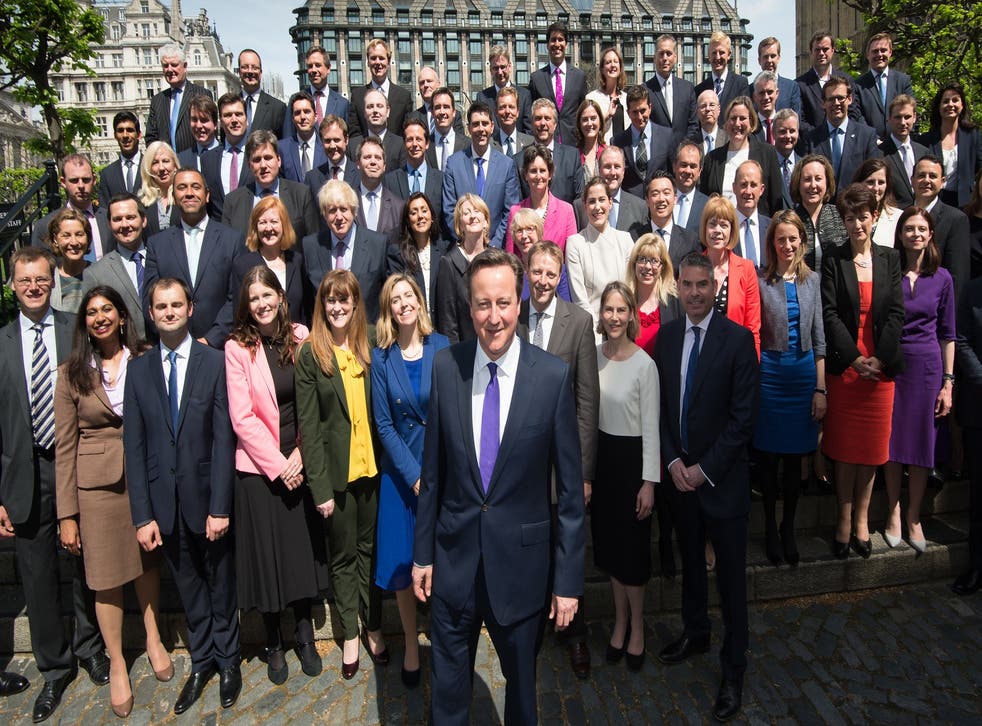 David Cameron might have been surprised by his election victory, but he's quickly found things to keep him busy. Even through a thick post-election cold, he seems reinvigorated and ready for action, less keen to chillax than when in coalition.
But it isn't so much the policies – on human rights, Europe and the NHS, to name a few – that have been striking so much as the words he's used to describe his ambitions for his party. He has spoken of "bringing our country together" and of his desire for the Tory party to take on "the mantle of One Nation".
Cameron wants to detoxify his party, to make it a force that can win again in parts of the UK where it has struggled for decades, such as the North of England, and maybe even Scotland (where it held on to its one seat in the election).
He is keen to talk about the NHS, about his party's compassionate desire for welfare and schools reform, and about saving the Union. He has appointed Robert Halfon, a thoughtful MP who was re-elected in his marginal Essex seat, as deputy chairman of the Conservative party, to help improve the Conservative brand. Halfon fizzes with ideas: he wonders whether the Tories should become "the Workers' Party" and adopt a ladder as their logo, to show they help people get on in life.
Someone else fizzing with ideas is back on the scene: Steve Hilton, the PM's former adviser who is now promoting his book, More Human: Designing a World Where People Come First. The book and the interviews that Hilton has given suggest a rather different approach to the state and public services: Hilton complains about the influence of vested interests such as big business, big donors and big unions over politics. If Cameron listens to his former guru again, his next few years in government will be very busy indeed.
But it's not a lack of ideas about detoxification that will stop the Tories making gains in their current electoral no-go zones. It's a lack of attention to detail, a tendency towards slapdash policymaking.
Consider the so-called "bedroom tax". The Conservatives have enjoyed public support on benefit cuts in a way that few could have predicted. Most measures to reduce the welfare budget poll extremely well; indeed, the "benefit cap" of £26,000 for workless households is one of the most popular policies the pollsters have ever come across. But one stands out, and that is the cut which only pays housing benefit on the number of rooms a housing association or council tenant is deemed to actually use.
It is not popular: in a poll last year, YouGov found that 49 per cent opposed the measure, against 41 per cent who supported it and 11 per cent who didn't know. The arguments against it are well-rehearsed: it takes no account of a tenant's efforts or ability to move to a smaller home, and there are not enough smaller properties to house the benefit claimants affected.
Appointments in David Cameron's Tory government

Show all 7
Privately every Conservative minister now admits it is a bad policy. Most of the Tories' public efforts seem focused on complaining about people calling it the "bedroom tax" rather than the "removal of the spare-room subsidy". That they are still grumbling about the name of this policy shows another sloppy error on their part: they should have thought of a better name than Size Criteria for People Renting in the Social Rented Sector, which is the unbelievably gawky name for the policy. Labour found a better description which framed it as punitive, and that name stuck.
This benefit cut may contribute to a vague impression that you can't trust the Tories' motives towards the poor. But it also had a more discernible impact in the election, costing the Tories their only seat on Merseyside. That belonged to former welfare minister Esther McVey, who lost in a furious campaign in which the bedroom tax became a prominent motif for the Conservatives' ill will towards people on low incomes.
That McVey ended up in this position is another example of a slapdash approach to government: why put your only Merseyside MP in a deeply controversial ministerial position that makes it that much easier for your opponents to beat you?
Over the next few weeks, George Osborne will be planning the £12bn of welfare cuts for his emergency Budget on 8 July. He should remember the bedroom tax as a cautionary tale that voters apply their British sense of fair play to this policy area as well as others.
Osborne does not always give the impression that fair play is the first thing he thinks of. He often briefs out "clever" policies designed as "elephant traps" for Labour. As well as being rather odd to alert the Opposition to the existence of an elephant trap, this is hardly the best way of suggesting yours is the compassionate party. A really sharp Chancellor and Prime Minister would spend more time ensuring their policies actually work, if they really want to be a One Nation party again.
Register for free to continue reading
Registration is a free and easy way to support our truly independent journalism
By registering, you will also enjoy limited access to Premium articles, exclusive newsletters, commenting, and virtual events with our leading journalists
Already have an account? sign in
Join our new commenting forum
Join thought-provoking conversations, follow other Independent readers and see their replies