Celebrity endorsements won't solve illiteracy
Nicky Morgan revealed that the Conservative governments have teamed up with David Walliams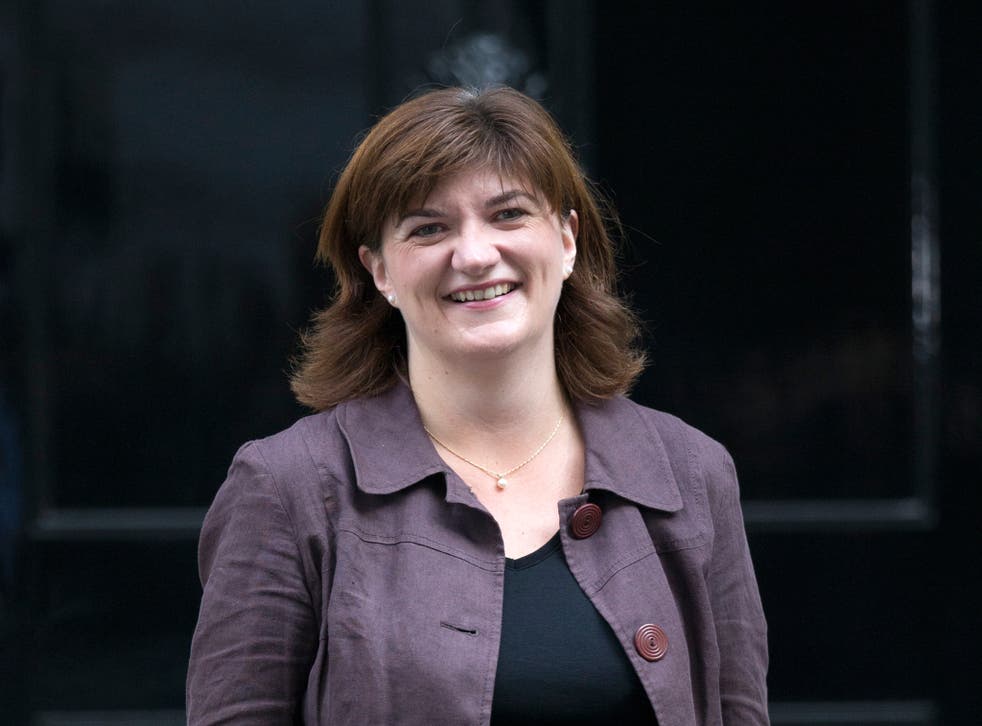 On Wednesday the Secretary of State for Education Nicky Morgan unveiled plans to improve children's literacy in the UK. Writing in The Telegraph, Morgan revealed that the Tory government have teamed up with David Walliams in a bid to tackle the statistic that shows one in five children leave primary school unable to read well enough to enable them to perform proficiently at secondary school – a figure that rises to one in three of the nation's poorest children.
Morgan proposes to spearhead several initiatives aimed at encouraging children to participate in reading activities earlier on in life. Working alongside The Reading Agency, the government hopes to set up new book clubs in 200 primary schools, help every eight year old child enrol in a local library, and encourage parents to get on board with the Read On, Get On campaign.
"Improving children's literacy should be a national mission", Morgan writes, "whether that means teachers running book clubs, schools enrolling pupils in libraries, publishers donating books, or simply parents reading with their children".
Morgan's plans are problematic, and smack of government tendencies to hastily paper over serious cracks in educational issues. By laying blame for children's illiteracy upon teachers, schools and parents for taking an active interest in their child's development, Morgan deliberately detracts from the real issues at hand - the closure of local libraries, the failure to fund school libraries with well funded resources and full-time staff, and the tyrannical obsession with phonics-based learning.
The idea that a sprinkling of 200 new book clubs will suddenly alleviate the difficulties faced by struggling readers is ludicrous; a drop in the ocean considering there are some 25,000 primary schools that need attention.
Equally mad is the wild accusation that children are suffering because parents haven't made time to sit down on the sofa with a story. This stunt is simply a sticking plaster to mask the fact that government funding cuts have simply brutalised services.
There will be certain individuals of course, who will maintain that illiterate children are simply a product of the 'nanny state'; let down by negligent parents who shirk bedtime reading responsibilities. There exists, they will crow, a terrible sense of entitlement in which parents believe schools and the government can be held accountable for their child's poor literacy.
Yes, children can acquire a love for reading from their parents, and that's great; but it does remain a duty of the state to make available decent provision for children from poorer backgrounds or hard-pressed families who might not have time to pull out the Penguin classics.
Read more:
Nicky Morgan confronted over 'troubling' decline of the arts in schools
That's not a crime, though I can see Morgan's rhetoric seeping deep into the consciousness of parents who will inevitably blame themselves when their child's reading scores aren't up to scratch.
Yes, there's little "social justice" being served in Morgan's schemes. For the vast majority of children, the services needed to achieve literacy, get decent qualifications and widen their career prospects are being extinguished as a direct result of government austerity, even as Morgan speaks of the socially disadvantaged missing out on the chance to improve their lot.
Enjoying a "rich literary heritage" shows how hilariously removed Morgan is from everyday realities of most families; for an extensive literary canon isn't much use to a child who can't advance up the most rudimentary reading scales.
Children need to read first and foremost so they can undertake work of higher value that is only available to the literate - something which Morgan has failed to grasp in her deployment of this gimmicky government initiative.
As educational services continue to be stifled, we so too stand to lose the voices of future generations who won't possess the skills with which to articulate themselves and make a difference.
Register for free to continue reading
Registration is a free and easy way to support our truly independent journalism
By registering, you will also enjoy limited access to Premium articles, exclusive newsletters, commenting, and virtual events with our leading journalists
Already have an account? sign in
Join our new commenting forum
Join thought-provoking conversations, follow other Independent readers and see their replies