Channel 4 isn't edgy or educational, it takes advantage of the vulnerable
Their 'mission' to be provocative now seems to be a licence to indulge in nasty, voyeuristic documentaries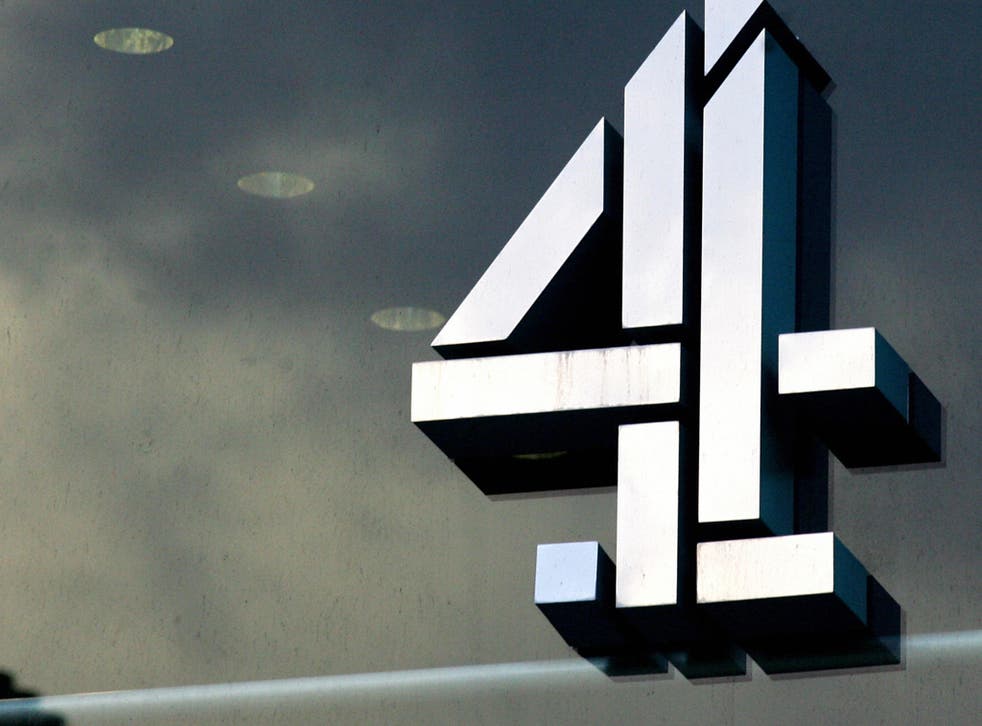 Way back in 1982, just after I left school, Channel 4 entered a broadcasting landscape that now seems as antiquated as David Cameron's haircut. Its first chaotic year of programming was amateurish and often embarrassing. It had no advertisers, only tedious muzak gaps between programmes. As for its programmes, well, we all watched Brookside (mostly for The Grant family) and The Tube, but little else.
Its brief was to be an 'alternative' to the mainstream and it seized this opportunity to be deliberately provocative by upsetting the self-elected moral censors of the media. Needless to say the right wing press regarded Channel 4 as a disgusting, loony lefty broadcaster and many blamed their heroine, Thatcher for giving birth to this monster.
Look around 4's schedules today and this 'mission' to be provocative now seems to be licence to indulge in a relentless diet of nasty, voyeuristic so-called 'reality' documentaries, played out ironic quiz shows, tedious 'lifestyle' shows featuring aristocrats telling us how to knit ourselves out of austerity and er, The 500 Best Celebrity Tweets of 2013.
Yet, Channel 4's latest self-deluded ad campaign wants to convince us that it is still 'edgy.' It takes more than Jon Snow's coloured socks and Top Boy to make a channel truly 'maverick.' No, their take on edgy is summed up by their own in-house PR agency '4Creative's' poster boys and girls; the disfigured, the disabled, the naïve and the easily conned victims of this 'brave' and 'challenging' channel.
There is an unpleasant undertone to series such as 'Secrets Of The Scammers,' 'Make Bradford British' and 'Benefits Street. ' For some reason the channel seems utterly obsessed with 'homegrown terrorists', immigrants, and will seemingly use any tired device in order to demonise Muslims and other 'deviants' – the poor, the fat, the disfigured, the mentally ill.
Oh yes, they will crack on that these shows are 'educational' and maybe provide a 'helpline' number at the end but deep down, we all know why people watch 'The Undateables' and 'The Man With The 10 Stone Testicles' - and it isn't to feel all warm inside as love and hope triumphs over cruelty and despair. No, its to gawp at these unfortunate humans as Victorians would at a tawdry freak show.
Channel 4 is a 'public service broadcaster' (whatever that means today) but hasn't got the luxury of the BBC's licence fee to fall back on and so relies upon advertising. Even so, their 2012 annual report showed a £29million operating loss and so, they milk their big earners for every last drop of revenue. Sadly these are the 10 most watched C4 programmes of the past decade:

| | | | |
| --- | --- | --- | --- |
| Rank | Series title | No. of Viewers | Date |
| 1 | Big Brother | 10,010,000 | 26 July 2002 |
| 2 | Big Brother | 8,980,000 | 6 August 2004 |
| 2 | The Grand National 2013 | 8,980,000 | 6 April 2013 |
| 3 | Big Fat Gypsy Weddings | 8,804,000 | 8 February 2011 |
| 4 | Celebrity Big Brother | 8,781,000 | 19 January 2007 |
| 5 | Big Brother | 8,540,000 | 26 July 2002 |
| 6 | Big Brother | 8,199,000 | 18 August 2006 |
| 7 | Big Fat Gypsy Weddings | 8,048,000 | 15 February 2011 |
| 8 | Big Fat Gypsy Weddings | 8,032,000 | 1 February 2011 |
| 9 | 2012 Summer Paralympics opening ceremony | 7,783,000 | 29 August 2012 |
| 10 | Big Brother |   |   |

In their 2013 annual report, Channel 4 has this to say about its commercial remit:
"We seek to operate the business to break-even over the long term, with more profitable programmes and activities cross-funding high public value content that is less profitable. This model means that across our output we are able to sustain levels of investment in programmes that are central to delivering our remit."
It's a difficult cultural and financial balancing act, to convince the government that they are providing public service broadcasting and to convince advertisers to pay them top dollar for the type of programme most people watch.
Yet it's the hypocrisy of their spiel that really grates:
"Over its 30-year history, Channel 4 has frequently given a voice to under-represented groups – helping to shift attitudes and combat prejudices, and in the process creating some of the most iconic programmes on British TV, from Desmond's to the first lesbian kiss in Brookside and on to the London 2012 Paralympics. In 2012 we continued to give a platform to people to express viewpoints and experiences rarely heard in mainstream media."
So that's Desmond's (first broadcast in 89 and ended 95), the lesbian kiss in Brookside (1994) and the 2012 Paralympics. Big deal! Rather than 'helping to shift attitudes' Channel 4 actually perpetuates negative attitudes towards the most vulnerable in society. For this reason, it should hang its head in shame.
Register for free to continue reading
Registration is a free and easy way to support our truly independent journalism
By registering, you will also enjoy limited access to Premium articles, exclusive newsletters, commenting, and virtual events with our leading journalists
Already have an account? sign in
Register for free to continue reading
Registration is a free and easy way to support our truly independent journalism
By registering, you will also enjoy limited access to Premium articles, exclusive newsletters, commenting, and virtual events with our leading journalists
Already have an account? sign in