A close friend of mine was involved in an encounter with Lord Rennard. Now I feel I ought to speak out
The House of Lords is now pulling rank to protect this man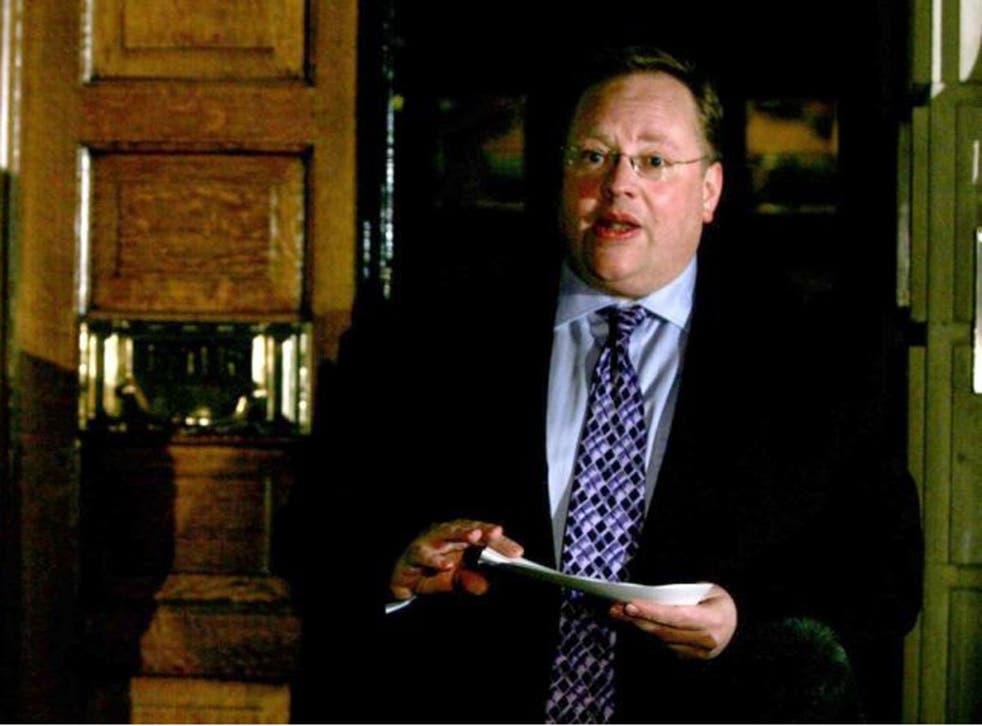 I have tried not to comment on the stories around incidents involving Chris Rennard as they were not something that involved me. Not that it meant I did not care, it just they are not my stories to tell and there is nothing worse than recounting important incidents like these second hand.
But the House of Lords is now pulling rank to protect their friend and therefore I feel I have an obligation to do the same - because I have friends in this party too. I have no voting powers to bargain with, no status in the party - but has that not been the problem with this issue all along? Status and power.
A close friend of mine informed me that she was involved in an encounter with Rennard. The facts of what happened is up to them to share, but what I can do is give you some idea about the impact of that event. What I witnessed..
At first my friend did not want to tell me. She was afraid it would affect my admiration for Chris, and as my life day-in day-out was related to the party she felt it would have a negative impact on me. But it slowly came out because her behaviour changed, her sense of unhappiness and unease was obvious.
When she did talk about the encounter she was clear what it was and was not (I am proud that all women involved have not stooped to exaggeration throughout this whole process.
In some ways it's the fact that the situation she says she escaped from was not too severe makes it harder to deal with. No one wants to get someone they respect and like into hot water about something that was unpleasant and offensive to them but not illegal.
However the whole thing left her feeling wretched. She churned over constantly that now it felt like the support she had been given as a candidate was based on motives other than her abilities.
I cannot tell you how useless I felt watching a friend go through the constant emotional debate of how to remain loyal to the party and friends, whilst doing the right thing and saying something.
But there is a flip side of course and I feel Chris Rennard has been let down just as much as the women. When rumours about Chris overstepping the mark after an exciting campaign training day and a few glasses of wine - what did the party do to raise the issue with Chris? Did they point how his actions could be perceived? Explain why it was wrong and to see if he needed some help?
We are not all so perfect that we can see how our actions are interpreted by others. I am the first to put my hand up and say I could have behaved better under the influence of alcohol. I have made inappropriate advances. But I did listen to the word NO and I was not the Chief Executive of the Party.
We denied him the opportunity to modify his behaviour before it went too far. Where were we as friends and colleagues then? It is ironic that he is now getting advice on how an apology could be perceived ….
The party could have dealt with this early on but they put it in the 'too hard to deal with box' - because loyalty and grey areas are hard to navigate. But they also knew the media were circling this story from at least 2005 - they had space to think and take some actions all of which would have saved everyone the trouble we are in now.
I continue to be disappointed by how we are dealing with this. I am unsure how those of us who do not hold office organise to counter the ransom demand of our Peers - an imbalance of power seems to a running theme here. But I will ask you all this. How do we move on if someone will not even contemplate apologising for behaviour that, whilst not illegal, was certainly inappropriate? As Liberals and as politicians is that so unacceptable, undesirable and unreasonable?
Defensiveness, resentment and denial are a running theme in politics. Perhaps if we start practicing more forgiveness and compassion - starting with this particular issue - we may have a greater chance of changing politics for good.
Laura Willoughby was a Lib Dem Councillor in Islington between 1998 and 2010
Join our new commenting forum
Join thought-provoking conversations, follow other Independent readers and see their replies