Concert programmes cheat the public
The Proms programme should tell you something about the performer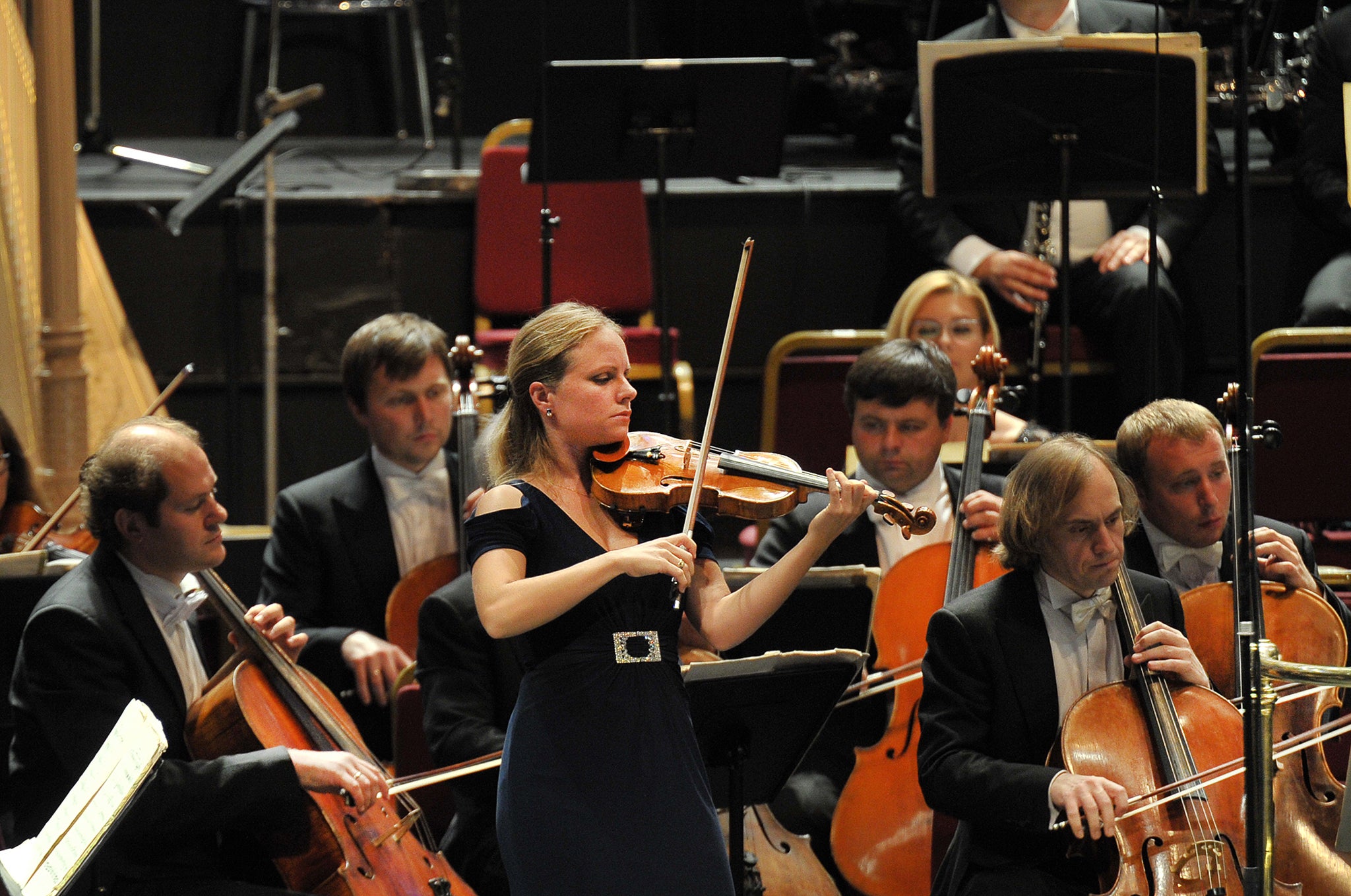 In this, the final week of the Proms, I had the pleasure of seeing the great German violin virtuoso Julia Fischer. She not only played brilliantly, but unlike some of her peers, had commanding stage presence. So, in the interval I paid my £4, and bought an official programme to find out more about her.
It was a mine of information. Useless information. It listed all the orchestras she had performed with "in recent seasons." There they all were, from the Cleveland Orchestra to the Leipzig Gewandhaus and many others. But wait, there's more. The next paragraph listed the orchestras she had played with "this season." And in case you were wondering – I wasn't – these included the Tonhalle Orchestra Zurich and the Bavarian Radio Symphony Orchestra to name but two.
Enough already? 'Fraid not. A further paragraph, a particularly lengthy one, gave another list. This time it was upcoming recitals around the world. And why stop there when there's room on the page for one more list? This one was her "discography", which, unsurprisingly for a star violinist, included a lot of violin concertos.
The lengthy programme list, sorry programme notes, did though tell me something about her. It informed me breathlessly that she "has performed at major international concert halls and festivals." Pass the smelling salts. One of the world's leading virtuosi has performed at major concert halls. How am I meant to cope with such a startling revelation and concentrate on the music?
Will somebody tell me why I should have the slightest interest in the fact that Ms Fischer performed with the Bavarian Radio Symphony Orchestra earlier this year? Will the same somebody – perhaps the head of the Proms – tell me why these programmes can't include a single fact that I and other audience members are interested in? Where did she grow up, where did she go to school? When did she take up the violin? And perish the thought we should be told anything at all about her personal life, whether she is a parent, how old she is?
It's the same every night, of course, with every soloist. I've written before how awful theatre programmes are in just listing productions that an actor has been in, without even saying which part he or she played. But classical music programmes surely take the biscuit in this regard. Who on earth wants these absurd lists? When I have raised this with concert officials in the past, they moan that artists' agents like it. Who cares? Tell the agents that the concerts are for the public, not them. And it is classical music, more than any other art form, that strives to find a new, younger audience. But the measures taken to achieve this aim don't seem to include helping these new audiences by giving them any proper information about the stars they have come to see. Existing audiences wouldn't say no to some proper information for their money, either.
Any journalist who provided an artist biography, which was simply a list of engagements, would have a very short career. How does the world's greatest classical music festival get away with it?
Throw in a cup of coffee with the admission ticket
Visiting museums on a trip to Shanghai. I noted that the price of a ticket included a free cup of coffee in the museum cafeteria. It's a tiny gesture, but for some reason it left me feeling good, and feeling that the institution realised that there was more to a visit than looking at the art works. Museums and galleries in the UK that charge for admission would add to visitor satisfaction if they followed suit. Come to that, theatres, concert halls and cinemas too could slip in that cup of coffee.
Let's hear it for Slough.. on both sides of the Atlantic
A new TV comedy drama You, Me and the Apocalypse starring Rob Lowe has as its premise a meteor falling on Slough. As revealed in a feature in The Independent this week, the title was originally Apocalypse Slough. But it was felt that wouldn't work in America. What! You have a title to die for and you replace it with a very ordinary one, because Americans might not get the joke. This sort of producer panic is so depressing. Americans aren't stupid, they would have figured out the joke after a few minutes of the drama — or quite possibly before that. Why not argue that people who hadn't seen the movie Apocalypse Now would not have got the joke? Television really knows how to underestimate its viewers, on both sides of the Atlantic
d.lister@independent.co.uk
twitter.com/davidlister1
Join our commenting forum
Join thought-provoking conversations, follow other Independent readers and see their replies