Counter-Terrorism Bills should make us safer. This one will do the opposite
I urge my fellow MPs to join me in voting to safeguard human rights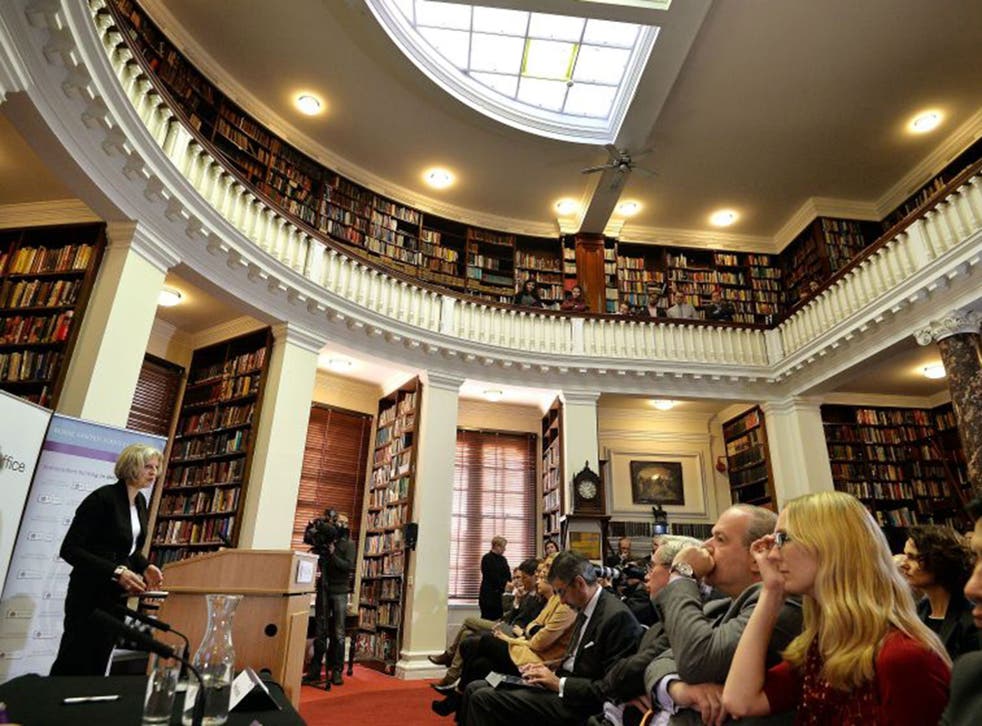 Parliament is about to vote on a Bill that could knowingly place British citizens at risk of torture. You might think the timing was a little awkward.
In its current form, not only will the Counter-Terrorism Bill not keep us safe, it will constitute a breach of international human rights law. A great many MPs are disconcertingly at ease with its proposals. Thankfully, others are not, and with voting taking place on Monday and Tuesday this week, we're tabling amendments to safeguard those rights.
Take Temporary Exclusion Orders (TEOs). In a nutshell, these invalidate the passports of British citizens suspected of involvement – or at the risk of being involved – in terror-related activity. While they are outside of the UK.
It means dropping someone into potential exile and into a human-rights black hole. Someone who could be entirely innocent. Individuals must apply for a permit to return to the UK, and even if that's granted they may be trapped in countries like Kenya and Turkey where, as terror suspects, they are at high risk of torture. Or they could be in places like Somali, Syria or Mali, where jihadi groups have a strong presence.
CIA torture report: The 10 most harrowing stories

Show all 10
This will not make us safer. On the contrary – TEOs risk pushing people further into the hands of terror networks and lessening our ability to monitor their movements. And if the primary purpose of counter-terrorism policy is to make us safer, it is surely more sensible to ensure that those individuals who pose a threat are somewhere we can keep an eye on them and investigate them – and then arrest, charge and prosecute them should the evidence warrant it – rather than roaming who knows where, doing who knows what.
The evidence from deradicalisation programmes in countries such as Sweden, Germany and Denmark clearly indicates that family and friends can play an essential role in challenging and ultimately overturning extremist beliefs. But this Bill instead consigns people to exile. I'm calling on the Secretary of State to look at the evidence of deradicalisation programmes being used to great effect in other countries.Recently I met with Abubak'r Deghayes, who lives in Brighton. Two of his sons have lost their lives fighting in Syria. Abubak'r says the Government's current strategy is ineffective, and simply risks further radicalising people.
There is an alternative - a system that imposes Notification & Managed Return Orders (NMRO) on its carriers and requires them to provide advance notice of travel bookings, so that police can interview or arrest someone upon return to the UK, or place them under surveillance. It mitigates the risk of British citizens being pushed further towards terror factions or detained and subjected to torture while trapped abroad. Critically, it also addresses the practical problems that may result in the authorities' loss of intelligence about suspects' whereabouts and their "control" of the situation.
As it stands, this Bill risks fomenting a climate of fear and suspicion, rather than encouraging good relations between communities. For too long successive governments have used the threat of terrorism to justify draconian attacks on due process and basic human rights. Failure to get a grip now won't just make us all less safe from terrorism, it will make us less safe simply by being British citizens.
Caroline Lucas is a Green Party MP
Register for free to continue reading
Registration is a free and easy way to support our truly independent journalism
By registering, you will also enjoy limited access to Premium articles, exclusive newsletters, commenting, and virtual events with our leading journalists
Already have an account? sign in
Join our new commenting forum
Join thought-provoking conversations, follow other Independent readers and see their replies