Daily catch-up: if you're in Scotland, you've taken a wrong turning on the route to Labour victory
Labour didn't lose because it wasn't left-wing enough or Scottish enough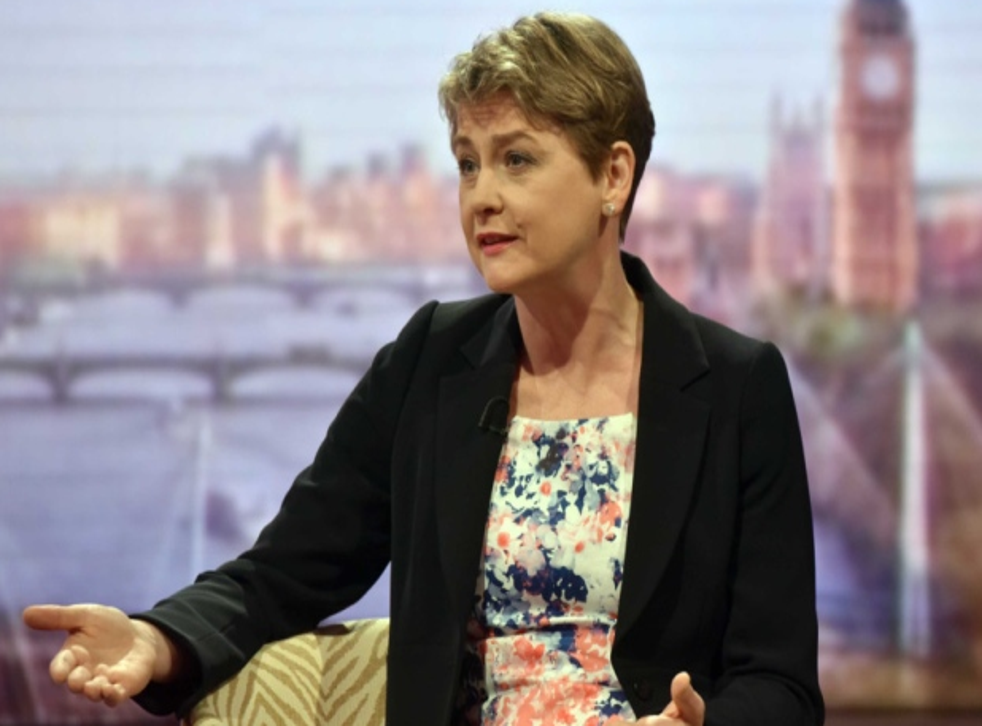 1. Yvette Cooper is taking her Labour leadership campaign to Scotland today.
She said: "Labour has to win again in Scotland – that's why I am making my first trip here in the early days of this Labour leadership campaign."
Which is fine and brave. And she was born in Inverness and used to work for John Smith, so that's all totally Uniontastic.
Just one thing. Supposing Labour does really well in Scotland at the next general election. What would that mean? Ten seats perhaps?
That still means that Labour has to beat the Conservatives in England in order to form the next government. That does rather suggest, does it not, that it more important for Labour to win over Tory and UKIP voters in England than to persuade supposedly left-wing SNP voters in Scotland?
Cooper is not making this mistake. She launched her leadership campaign by travelling to four seats lost to the Conservatives. But there will be others, Labour's naive tendency, who think the lesson of Ed Miliband's defeat is to redouble Labour's effort to win "left-wing" votes from the SNP and Greens, and working-class votes (which are also "objectively" left wing) from UKIP.
As Daniel Sleat argues for Progress, "When the Labour Party loses general elections it does so to a party of the right."
2. Conor Pope made a similar argument two days ago on Labour List:
"Miliband's faith, on which Labour's election plan was founded, that there is a progressive majority in this country has been shown up as misplaced. Pointing to the rise of the Greens or the SNP does nothing to change this: were every voter gained by those two parties since 2010 to have voted Labour instead, the party would still have been second in the popular vote."
3. Anyone who hasn't read it should know that Patrick Wintour wrote a fine, long, instant history of Ed Miliband's losing campaign yesterday. The most important single revelation is that the Edstone "got through 10 planning meetings" with not a single person saying, "Wait a moment, is this some kind of joke?"
4. Continuing the debate about inequality in the UK (from here and here), Chris Dillow writes: "Inequality has fallen in the UK – which might be worrying." His point is that, excluding the top one per cent, inequality has fallen. His 80/20 ratio is similar to the Palma ratio, which is that between the wealth of the top 10 per cent and that of the bottom 40 per cent. He thinks this is a problem because... Well, allow him to explain because it is beyond me.
5. Lovely map from Earl Fry, Professor of Political Science at Brigham Young University (thanks to Prof Fry for getting in touch and for supplying an updated map), renaming each US state with a country of equivalent GDP:
________
Prof Fry adds: "Presently, one state, California, ranks among the top 10 nation-states in the world measured by the production of goods and services. Eight U.S. states rank among the top 25 nation-states, 25 among the top 50, and all 50 states plus the District of Columbia among the top 98 (out of about 200 nation-states and territories)."
6. And finally, thanks to Moose Allain for this:
"How are you getting on?"
"I'm afraid I'm no longer together."
Register for free to continue reading
Registration is a free and easy way to support our truly independent journalism
By registering, you will also enjoy limited access to Premium articles, exclusive newsletters, commenting, and virtual events with our leading journalists
Already have an account? sign in
Join our new commenting forum
Join thought-provoking conversations, follow other Independent readers and see their replies