Do you want to live in a world run by Amazon?
Their plans for domination of the digital world are deeply concerning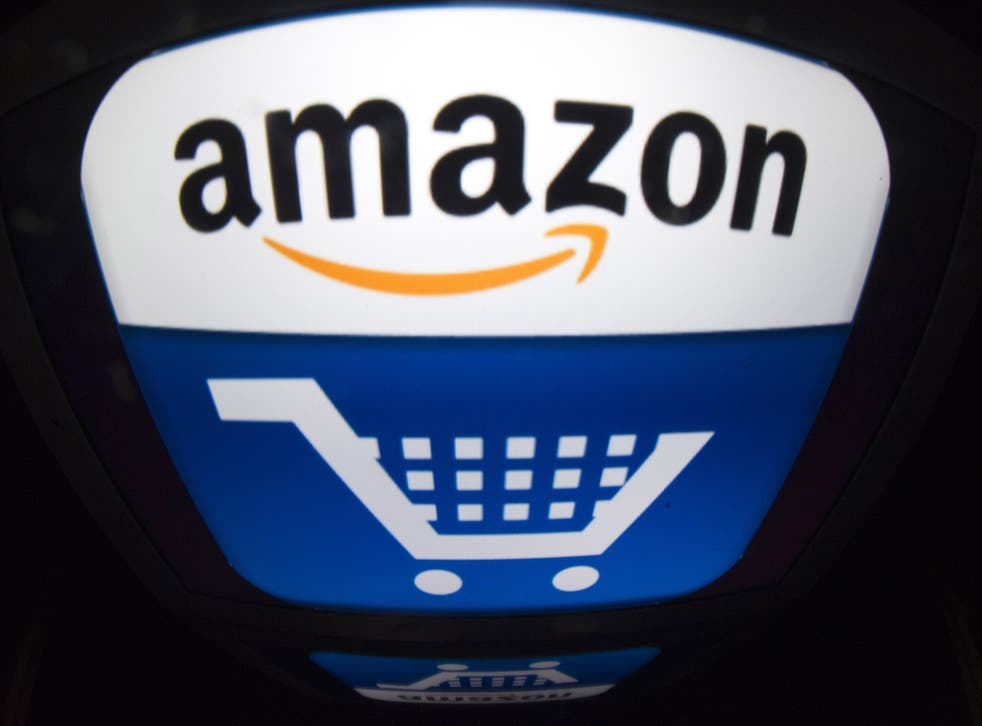 Oh, for the good old days of 1994, when Amazon was merely an online bookseller, started by an idealistic entrepreneur who wanted to get out of Wall Street. Today, reports of Amazon's latest interests are everywhere, and they are increasingly worrying.
I need to be careful what I say here. I'm a fiction author, and Amazon is responsible for 41% of book sales. Due to a recent dispute over contract changes, Hachette authors are discovering Amazon's industry power, as the online retailer prevents pre-orders and enforces shipping delays, both for debut Hachette authors and established names, from J.K Rowling to Stephen Colbert.
There aren't many digital pies Amazon doesn't have a finger in. With the fast-evolving Kindle and new Fire TV, they've already gone head-to-head with Apple for download supremacy, and they've now unveiled their own 3D smartphone. They've also introduced an online payment system to rival PayPal. The most recent – a marketplace to connect consumers with local businesses – sets them against Ebay Hire. They're also moving into the wholesale and distribution market with AmazonShare.
Digital dominance is one thing, but what about Amazon's increasing control of the product marketplace, undermining real-life brick and mortar businesses? Through tax avoidance – declaring only 0.1% on UK profits in 2013 – and by taking losses on certain products to allow heavy discounting, Amazon is ensured an advantage which to me appears unfair. Having interest in so many areas is precisely what allows Amazon to do this: they – unlike their competitor companies – aren't completely reliant on one industry or product to survive.
I'm concerned about the world we will be left with if Amazon succeeds. In their original sales area – bookselling – we can see the damage already done. Since 2005, almost 550 UK independent bookshops have closed their doors: in February, the remaining number fell below 1000. Waterstones are still in the red, although their losses this year were less severe than the 37.3m reported in 2012. Library campaigners predict 1,000 closures by 2016.
It seems there will be no physical book presence in our communities in the near future. The number of frequent book buyers who bought from physical stores between 2010 and 2012 fell by over ten percent – to a fifth of total book purchases. In ten years time, what will our high streets look like if we're all shopping at supermarkets or buying our goods online? And more importantly, do we care? Don't these companies operate for our convenience?
I, for one, can't imagine not popping to a bookshop for a browse: to ask staff for recommendations not generated by an algorithm. Physical bookshops offer a lot more than books. They are important community hubs, which hold events with authors and champion them.
I just don't think we're thinking clearly about what we're losing. Do we really want convenience over human interaction, not just with staff, but also with each other? I've been living overseas for six years: one of the things that make the UK special is tight-knit communities. 'Indies', libraries and small shops are meeting places, allowing us to feel involved in our local areas.
I think it's time we stop lamenting and do something. This week is Independent Booksellers Week, and this summer, I'm making a stand. I'll be returning from the UK to conduct an epic adventure. From Cornwall to Aberfeldy, I'll be visiting as many independent bookshops in the UK as I can in one month. I'm calling it #IndieBookCrawl. Do you have a favorite indie? Come down and say hello or share your local purchases on Twitter, Facebook or Instagram with the hashtag during July to join in the rebellion.
We can moan about Amazon and similar corporations all we want, but we need to change our own behavior. If we shop local, local shops will survive. It's as simple as that.
Join our new commenting forum
Join thought-provoking conversations, follow other Independent readers and see their replies