Don't think the tampon tax can be scrapped? You're wrong — all we need to do is follow these 5 steps
Sanitary products may come under EU tax laws, but that doesn't mean that the UK government can't secure their exemption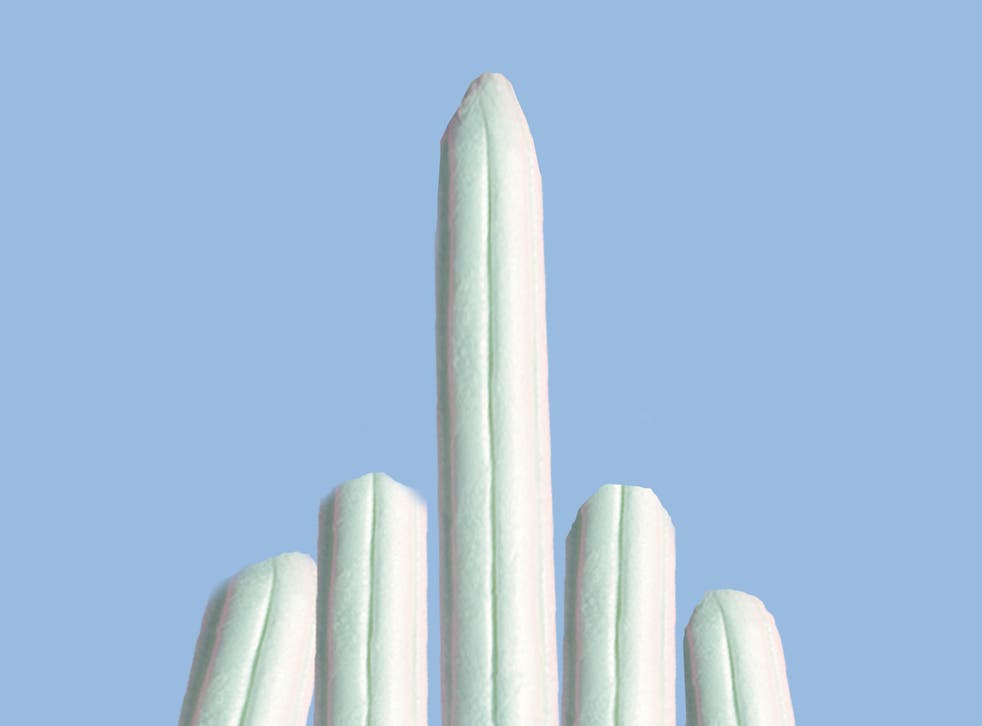 While helicopters fly tax-free, sanitary products are taxed as "non-essential, luxury" items. We need to fix this problem. Last year I launched a Change.org petition to abolish the tax. So far it has received over 193,000 signatures, and gained nationwide coverage.
It's a proposal that most people support, but according to some it's misguided. It's not up to the UK government, they say. It's EU law, and irreversible. Nothing can be done.
This is all rubbish. We can abolish the tax in five easy steps. I say easy, but it will only work if politicians like George Osborne — who has the power to make or break the campaign — actually listen to those who support the campaign, as it will not succeed without the backing of Westminster.
All European countries are restricted from exempting any item from tax under EU law. This means that sanitary tax currently haunts us across the continent, from 5 per cent here in the UK, to as much as 27 per cent in Hungary.
Five per cent might seem low, but this is an issue of fairness, and not only for those menstruating in the UK, but in countries across the EU. And as has been pointed out already, it might not seem like a lot, but it actually makes a huge impact on the finances of the less fortunate.
Change can happen, so long as Europe acts together. If all European countries stand up to the European Parliament and demand a change then sanitary tax can finally be lifted. Sound complicated? It's actually really simple. Here's what needs to happen for us to finally scrap the sanitary tax:
STEP 1: Get the Chancellor to back the campaign
This is the most important step. We need to know that you are on our side. How can you do this? It's easy: tell us that you support us when we deliver our petition to you outside Number 11 Downing Street on 11 March at 2pm, or alternatively, just sign our petition!
STEP 2: Lobby Parliament to do the same
We need Westminster behind us. As soon as our main political parties commitment to supporting those who wish to end sanitary tax, we will be strong enough to tackle Europe. This will be a popular political move, and will benefit millions of people up and down the country. It is a win-win situation for everyone!
STEP 3: Get other European countries involved
Next stop: Europe! Now that England has announced its support of the campaign, other European countries will be see a potential for this campaign to succeed. With this in mind, they may even start their own national campaigns. We have already attracted the attention of France, proving that this is more than a realistic goal for us to achieve.
STEP 4: Confront the European Parliament
This is where the European Parliament comes in. Now those similar petitions have gained momentum across the continent, it is time for us to band together. EU laws can be changed, so long as the entire continent agrees on such a change. Equally, taxation needs to be kept constant across Europe.
If we all agree on exempting sanitary products from tax, then this change can happen. We just need to make sure that we support each other so that we can succeed. Once the change is put forward to the European Commission, we will be able to make a real difference to millions of lives around Europe.
STEP 5: Celebrate
EU law will be changed and sanitary products will be exempt from tax across the continent!
Once scrapped, England will be rid of a regressive, archaic and damaging tax allocation that has lessened the accessibility of a vital product for almost half a century.
If the campaign succeeds, we would have also kick-started a global campaign (which has already gained the support of Canada and Australia) to end sanitary tax, and potentially end up benefiting hundreds of millions of people.
Hungary currently holds the highest sanitary tax rate across Europe at 27 per cent. Its abolishment will make a huge impact on their purses and wallets. Meanwhile, Europe implements sanitary tax at an average of 17.5 per cent. This means that cutting sanitary tax will benefit roughly 250m people living on the continent.
So George, now's your chance to do something that will benefit millions. Stop taxing periods. Period!
Join our new commenting forum
Join thought-provoking conversations, follow other Independent readers and see their replies