Election 2015: Ukip is a non-sectarian, non-racist party with a forward-thinking plan for Britain
As part of i's election special, Nigel Farage gives you his final pitch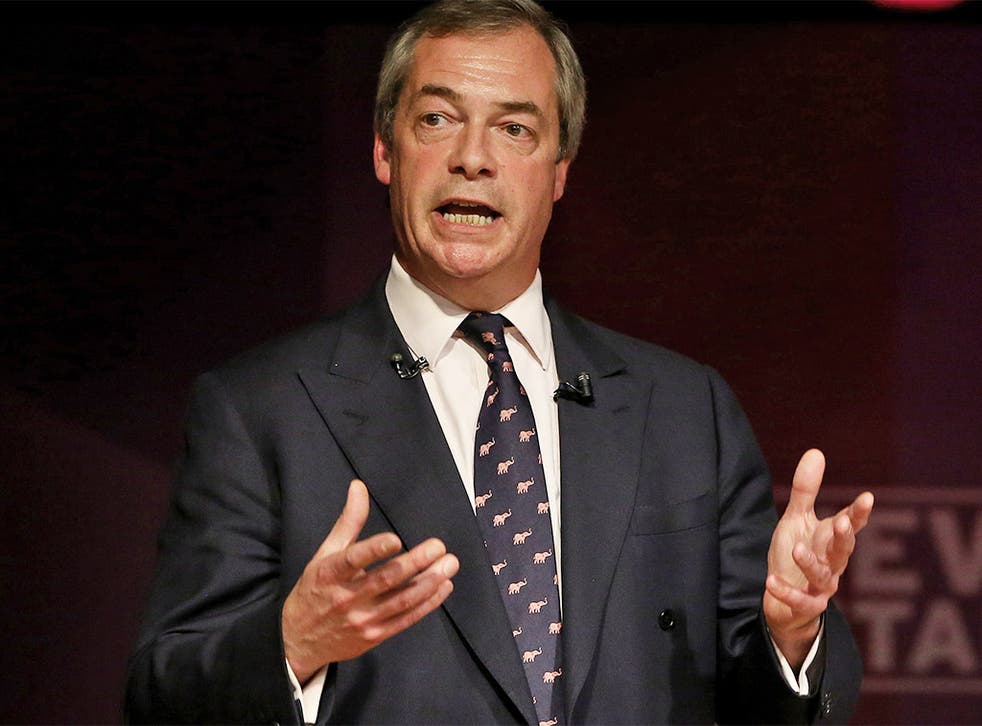 This Thursday presents an opportunity like never before in post war Britain. An opportunity to vote for something entirely different, for a party that thinks outside the box, and not just within the parameters of the old establishment ideals.
Regardless of what the old media are telling you, I urge you to research Ukip's manifesto for yourself, so that you can see that we're a non-sectarian, non-racist party with a forward-thinking plan for Britain. Many people have misconstrued our immigration policy as "anti-immigration". Many people have mistaken my comments about immigrants as "racist". A little bit of critical thinking puts those smears to bed.
Think about it – I'm married to a German lady. I love the continent, and I want Britain's immigration policy to re-embrace the Commonwealth and stop focusing on an open door with Europe. In fact, I'd argue that it is the other parties that have racially discriminatory policies – preferring white immigration from Southern and Eastern Europe to global immigration from India, Australia, Africa and beyond.
Like Australia, Ukip wants a points-based immigration system, where we can control the quantity and the types of people that come to Britain. Most countries of the world have such systems, and Britain should be no different.
Ukip has led the way in terms of taking the less well-off in Britain out of tax altogether. We want no tax on the Minimum Wage, and we want to ensure the big corporates pay their fair share of tax in Britain.
General Election 2015: The alternative power list

Show all 19
If you add to this our £3bn extra per year, costed commitment to our NHS, our costed, extra funding for dementia research, our idea for a flexible state pension window, and our plans for a brownfield house-building revolution, I truly believe we have a manifesto that sets a new gold standard in British politics.
We called our manifesto "Believe in Britain" because we do believe in our country. We do believe that we should give people a say on our membership of the European Union. We do believe in revision of the Barnett formula, for a fairer deal for the taxpayers of Britain.
Tomorrow, the voters of this country have a very serious decision to make, and we hope that these policies, as well as our commitment to positive change, will spur them on to vote Ukip.
Register for free to continue reading
Registration is a free and easy way to support our truly independent journalism
By registering, you will also enjoy limited access to Premium articles, exclusive newsletters, commenting, and virtual events with our leading journalists
Already have an account? sign in
Register for free to continue reading
Registration is a free and easy way to support our truly independent journalism
By registering, you will also enjoy limited access to Premium articles, exclusive newsletters, commenting, and virtual events with our leading journalists
Already have an account? sign in
Join our new commenting forum
Join thought-provoking conversations, follow other Independent readers and see their replies