Everyone is shocked by the inquiry into police corruption – except the public
Institutional racism hasn't gone away just because we have a shiny new report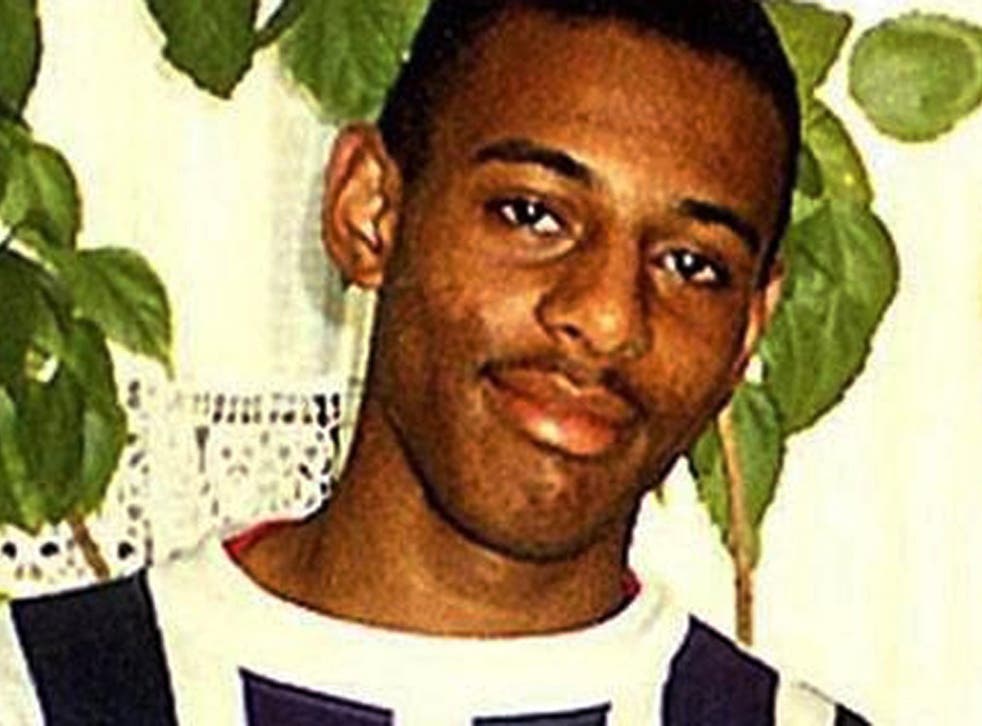 Mark Ellison QC reported back from his inquiry into police corruption in the Stephen Lawrence case this week and it wasn't hard to read the mood in government. Home Secretary Theresa May immediately ordered a further public inquiry. Prime Minister David Cameron tweeted: "Like the Home Secretary, I find the conclusions of the Stephen Lawrence review profoundly shocking." Even Metropolitan Police Deputy Commissioner Craig Mackey said there could be no serving police officer who would not be "saddened, shocked, and very troubled". It seemed the only public figure who felt differently was the one closest to the case. "I'm not shocked," said Stephen's mother, Baroness Lawrence. "It's something I suspected all along."
Anyone who has followed the Lawrence case closely must also have long suspected police corruption. This newspaper reported on the specific allegations against Detective Sergeant John Davidson in 2012, and the confirmation that police could stoop so low as to spy on bereaved family members is not a new revelation either. In July 2013, Humberside Police admitted that it had conducted surveillance on the family of Christopher Alder, a 37-year-old black man who died in its custody. An investigation by the Independent Police Complaints Commission (IPCC) is yet to hold any officers accountable for improper surveillance. That should not shock you either.
The record for deaths in police custody is a good example of IPCC effectiveness. There were 1,476 deaths following police contact between 1990 and January 2014; despite the duty to refer every such case to the IPCC, no officer has been successfully prosecuted. Only PC Simon Harwood, who was found not guilty of killing Iain Tomlinson in 2012, received any sort of professional sanction. This is the same IPCC, of course, that said it could find no evidence of the Met withholding information from the Macpherson Inquiry, evidence which has now been presented by Ellison.
British society used to be divided into those who instinctively trusted the police as friendly neighbourhood bobbies and those who instinctively distrusted the police as power-abusing pigs. Then plebgate happened and a distinction once drawn along race and class lines became blurry. From the point of view of the Met, perhaps the greatest folly of the whole foolish affair was how it created a point of commonality between a 57-year-old, Rugby-educated Tory MP and a teenage boy from Brixton. A young man interviewed on Thursday's Newsnight said he was first stopped and searched by police at the age of 11. "Since then I've despised them more and more because for me they are like criminals in fancy dress... They've got such a big mob mentality."
For a government newly alive to evidence of this "mob mentality", professing shock at police corruption isn't enough. Nor is ordering yet another inquiry when all the inquiries, investigations and reports thus far have failed to hold a single officer to account.
The key target of this new inquiry, Special Demonstration Squad (SDS), was disbanded in 2008, but later reformed as the National Domestic Extremism Unit. Richard Walton, the officer who fielded the Lawrence camp spy known only as "N81", is now head of the Met's Counter-Terrorism Command. Just as the British far-right has developed new targets in line with government anti-immigration rhetoric, so it seems the same police force which covered up racism and corruption during the Macpherson Inquiry has shape-shifted to better suit the post-9/11 priorities of those in power.
Police spying certainly merits its own inquiry, but the issue of "institutional racism" identified in 1999 hasn't gone away just because we have a shiny new report to pore over. It is evident still in the disproportionate amount of ethnic minority deaths in custody and in the practice of stop and search which discriminates against black people by a multiple of six to one. To Theresa May's credit, she has promised reform on this issue. To the discredit of unspecified powers, this reform has been indefinitely delayed.
In this context, all the talk of "shock" is cheap. The Government must address its own part in creating a culture of police impunity. Until then, when DS Dodgy acts like he can get away with anything, that's probably because he can.
Register for free to continue reading
Registration is a free and easy way to support our truly independent journalism
By registering, you will also enjoy limited access to Premium articles, exclusive newsletters, commenting, and virtual events with our leading journalists
Already have an account? sign in
Join our new commenting forum
Join thought-provoking conversations, follow other Independent readers and see their replies