FIFA 14: Football games have come a long way since World Cup Carnival
Gamers queued up overnight for the new FIFA 14 game but football games have not always proved so popular, as one retro title proved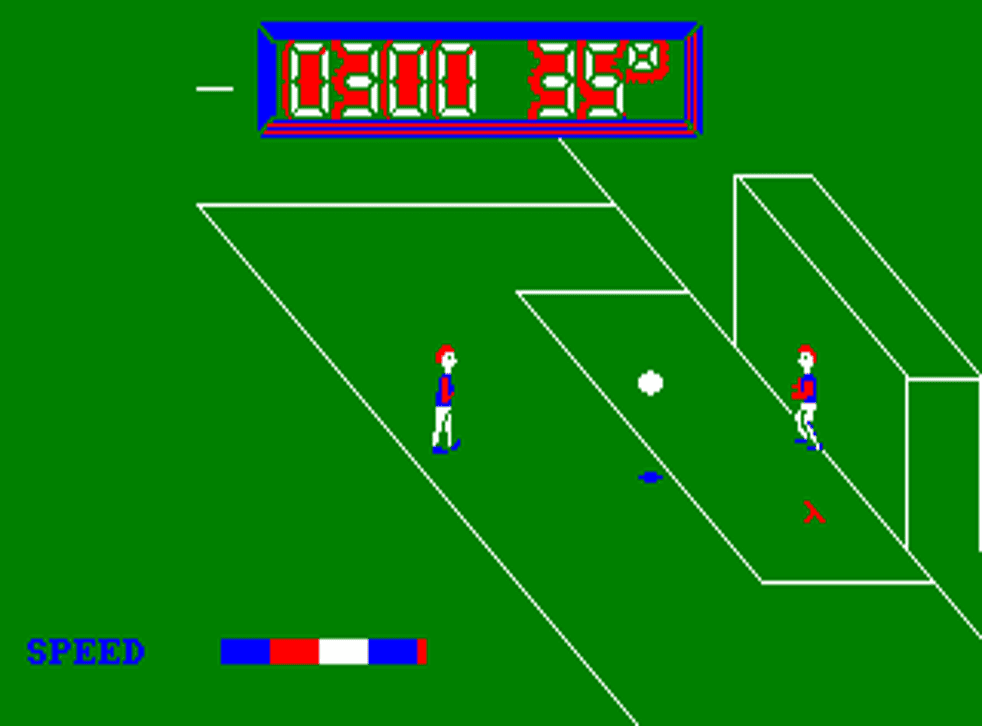 Players getting stuck into the latest FIFA game will today be assessing whether the developers have scored an outstanding goal with the latest iteration of a franchise that stretches back to 1993.
Few of them are likely to be disappointed. The game's stunning looks are matched by advanced physics which, when combined with television-style commentary, can prove to be as exciting to watch as it is to play. The boys and girls of EA Sports have done good.
Its main rival is the Pro Evo series and these two franchises have come to dominate football in the way that Manchester United have done since the inception of the Premiership (for how much longer, however, is anyone's guess).
But it has not always been this way. Before Electronic Arts began its path to soccer glory (interestingly, the game is actually made in Canada rather than in countries more renowned for their love of the so-called beautiful game), there were loads of games to choose from in any given year.
Kick-Off and Sensible Soccer proved so good, they continue to have their fans today (you can even play Sensi on the Xbox 360). The same cannot be said of World Cup Carnival, however, a game that was made by US Gold and released in 1986 but which scored an incredible own goal.
The game was created to set the tills ringing in time for Mexico '86. US Gold had intended to create it from the ground-up but the publisher was let down by its developers and so, with just months to go before the tournament, the Birmingham-based company had no game to take to the shops.
In a panic, it seems, the publisher decided to raid videogaming's archives. It grabbed a copy of Artic's World Cup Football which was a game that had been created two years earlier. It blew away the dust and repackaged it. Which may not have been so bad had the game been decent enough in the first place but alas, it was not.
Football videogame fans were seething. Amstrad Action magazine gave it zero per cent. It was made worse by the decision to increase the original £6.95 price of Artic's game and charge £9.95 for it. And how did US Gold justify this? By slapping it in a double-sized cardboard box, adding a couple of posters, a flag and a World Cup guide.
"World Cup Carnival is a modified, improved, enhanced, localised version of another piece of software," said an unrepentant US Gold's operations director at the time. "It has two A2 colour posters, a cloth patch, the World Cup competition - all in addition to a better version of the game. Why should we have drawn attention to Artic's game?"
Not that any of this did US Gold – a firm which was eventually merged into Tomb Raider publisher Eidos - any harm. It was given FIFA's official license for Italy '90 and USA '94. Proving how the landscape was changing, though, EA Sports was handed the license for World Cup 98 and it has retained it ever since.
Join our new commenting forum
Join thought-provoking conversations, follow other Independent readers and see their replies