First impressions count: How to be picture perfect for that first date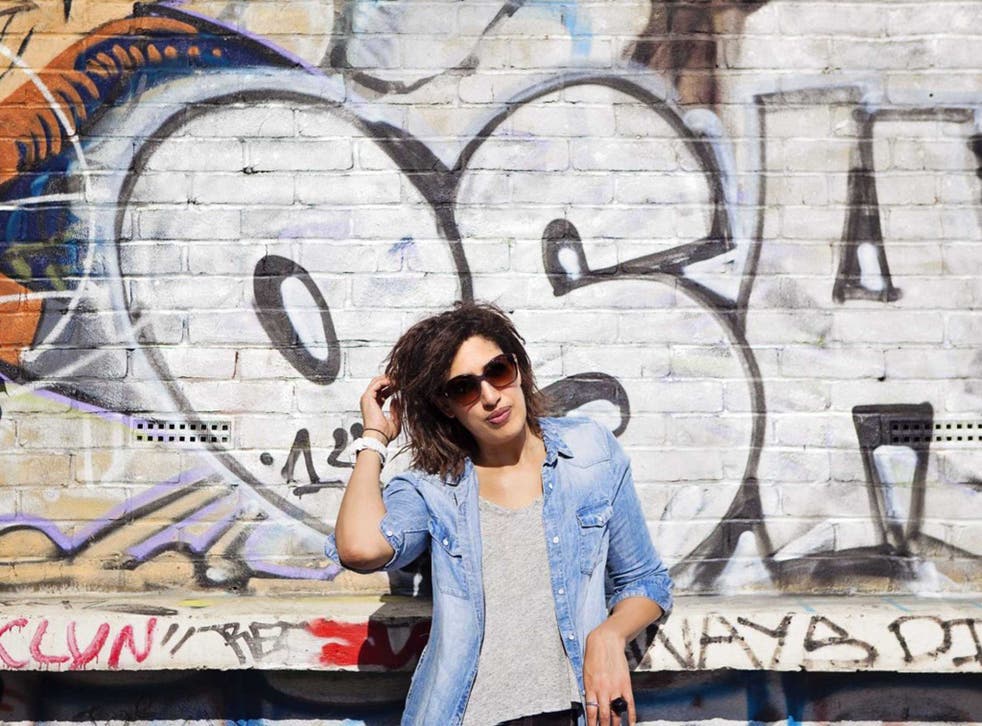 Saskia Nelson had been using online dating sites for about seven years and had increasingly noticed that – how to put this nicely? – people's profile photographs did not always accurately reflect reality. "I had one date with a guy whose picture looked like David Beckham, and when he turned up he looked more like Lieutenant Columbo," she says. "The truth is I quite like Columbo, so I was struck by the idea that people need an honest picture to get their date off to a good start."
Last May, after deciding to become a professional photographer, Nelson asked herself: "What do I know? What can I bring to my pictures to make me stand out?" And thus Saturday Night's Alright (saturdaynightsalright.com) was born.
Now Nelson – "the UK's only dedicated dating photographer" – offers packages (from about £80) to help online daters look their best without having to resort to a picture taken decades ago. "I tell my clients that the photo shoot should be like going on a first date: you want to make the effort because I can't create magic. I can only get them to relax and feel confident."
And how do her clients respond? "When I asked one guy how he thought the shoot went he told me it was marginally better than going to the dentist. Which is probably not a quote for my website."
Worth the weight
You might have seen the story about Emma Sulkowicz, the visual arts student from Columbia University who has pledged to carry a mattress around with her at all times until the man who she says raped her in her dormitory room is expelled from campus.
The project, Carry that Weight, is part of her final year thesis and while the eye-catching stunt has received plenty of publicity, one of the less remarked on aspects of Sulkowicz's protest is her explanation for the act.
In place of the usual piffle about reacting against formalism and so on, Sulkowicz explains: "A bedroom is our private space … The past year or so of my life has been marked by telling people what happened in that intimate space and bringing it out into the light. So carrying something around normally found in a bedroom is another way of bringing that truth out."
Heartfelt, moving and a whole heap of other things not usually associated with the contextualisation of conceptual art.
First impressions count #2
Someone once pointed out that you spend the first year at university making the friends that you will spend the next two years trying to lose. Well, a new service aims to speed up that process by letting you spot the people to avoid on their arrival.
Uni Baggage (the clue's in the name) has been shipping students' stuff around the UK for a number of years for the rate of about £17 per bag. But times change, so the company has just started to offer a VIF (Very Important Fresher) service where students can arrive at their digs by limousine, Ferrari, horse and carriage, Rolls-Royce, helicopter or even private jet.
Founder Paul Stewart says: "We are increasingly seeing students from places such as UAE, the US or Australia, who want to travel in the manner to which they are accustomed. We had one client recently who flew into the UK business class, and we met him at Heathrow and flew him to campus in a helicopter. That sort of service would cost around £35,000."
Isn't this, I put to Stewart, one sure way of putting your fellow students' backs up? "The people who'd want a service like that also want it to be as discreet as possible," he says. "In our experience, it's UK students who are more likely to want the wow factor for their arrival."
Sobering thought
Guess how much of their life the average Brit spends being hungover? Go on, take a guess. According to new research for Macmillan Cancer Support, the answer is an astonishing 315 days. That's nearly a year of feeling like death-by-dry-mouth and being unable to move from the sofa.
The poll was conducted to highlight Macmillan's "Go Sober For October" initiative – which asks people to give up booze for a month and donate their sponsorship money to the charity.
An actor called John Roberts took part last year and has stayed sober ever since. He says: "It's crazy to think that you might spend a whole year of your life being hungover. Since doing Go Sober, I've lost at least two stone, taken up jogging, have much more energy, and I've raised more than £2,000 for Macmillan."
On top of that, I can't be the only one thinking that right now I'd raise a glass to just about any charitable project that doesn't involve throwing ice over your head.
Or on second thoughts …
No rhyme or reason
Another in a regular series of limericks based on recent events:
They guard both our Palace and borders,
While ignoring the tourist marauders,
But if one plays the clown,
While protecting the Crown,
Must they really receive marching orders?
Register for free to continue reading
Registration is a free and easy way to support our truly independent journalism
By registering, you will also enjoy limited access to Premium articles, exclusive newsletters, commenting, and virtual events with our leading journalists
Already have an account? sign in
Join our new commenting forum
Join thought-provoking conversations, follow other Independent readers and see their replies