Forget about 'ethical' labels for clothes. We need 'unethical' ones
£3 t-shirts would come with a label stating: "Made by Bangladeshi girls, aged nine, in unsafe conditions for 1p a day. Enjoy."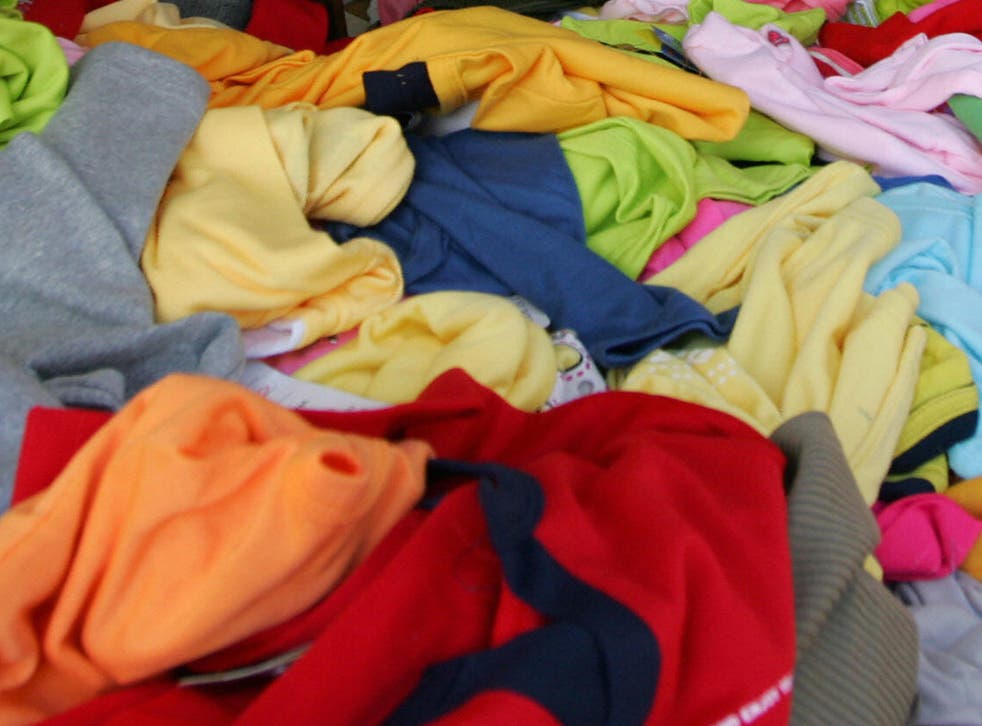 If you ask me, an eight-story building in Dhaka, Bangladesh, which had already been deemed unsafe, collapses and kills nearly 400 garment workers, some of whom were employed by Primark, and some of whom had variously worked for Matalan and Mango.
Spectacularly tragic, right? Western imperialism raping the shit out the rest of the world perhaps? So next time you're in Primark and you see a 100 per cent cotton T-shirt for £3, you are going to think "there is something very wrong about a £3 T-shirt" and you don't need another rubbishy T-shirt anyhow. So you are going to walk out empty-handed, but with your integrity intact, right? Yes. Of course. But wait. It's a T-shirt. It's 100 per cent cotton. It's £3! I'd be MAD not to buy FOUR!? And those pyjamas with penguins all over them! Cute!
So, OK, here's my idea, which is a brilliant idea, as I am the sort of person who naturally spills with brilliant ideas – sometimes, they even spill over into a big Brilliant Ideas puddle, which I have to mop up myself – unless I can employ someone from the Third World to do it for peanuts – and it's this: let's stop only labelling products positively. Why not go the other way? Instead of labelling clothes as "ethical", why not assume that all goods are ethical and if they are not this must be expressly stated by manufacturers. For example, the £3 T-shirt would have to come with a label stating: "Made by Bangladeshi girls, aged nine, in unsafe conditions for 1p a day. Enjoy." Or: "An old woman went blind in the dark making this. Happy times." If we could no longer choose to not see the story behind a garment, maybe Primark and similar would start to look less like fun palaces and more like what they are: depressing emporiums of inferior, cheap clothing that exploit economically depressed countries and sell £5 rayon "career blouses" which have never saved anyone's career, as far as I know.
Such a "negative labelling" system could, in fact, be extended to everything we buy. Eggs that aren't free-range , for example, would have to be described as "unhappy eggs from battery chickens not free to roam the Devon countryside", and coffee that rips-off Africans would have to be stamped with: "Unfairly traded with those poor saps in Kenya". This would encourage consumers to buy better, less often, and would force retailers to impose new levels of decency. And that's my brilliant idea for today, but just one last thought: the £5 "career blouse". Nope. I still can't think of anyone for whom it has proved a career boost. Just saying.
Register for free to continue reading
Registration is a free and easy way to support our truly independent journalism
By registering, you will also enjoy limited access to Premium articles, exclusive newsletters, commenting, and virtual events with our leading journalists
Already have an account? sign in
Join our new commenting forum
Join thought-provoking conversations, follow other Independent readers and see their replies