The fracking debate is more about power than energy
There has been a huge debate about fracking, couched largely in environmental terms, but the debate about power is massively important too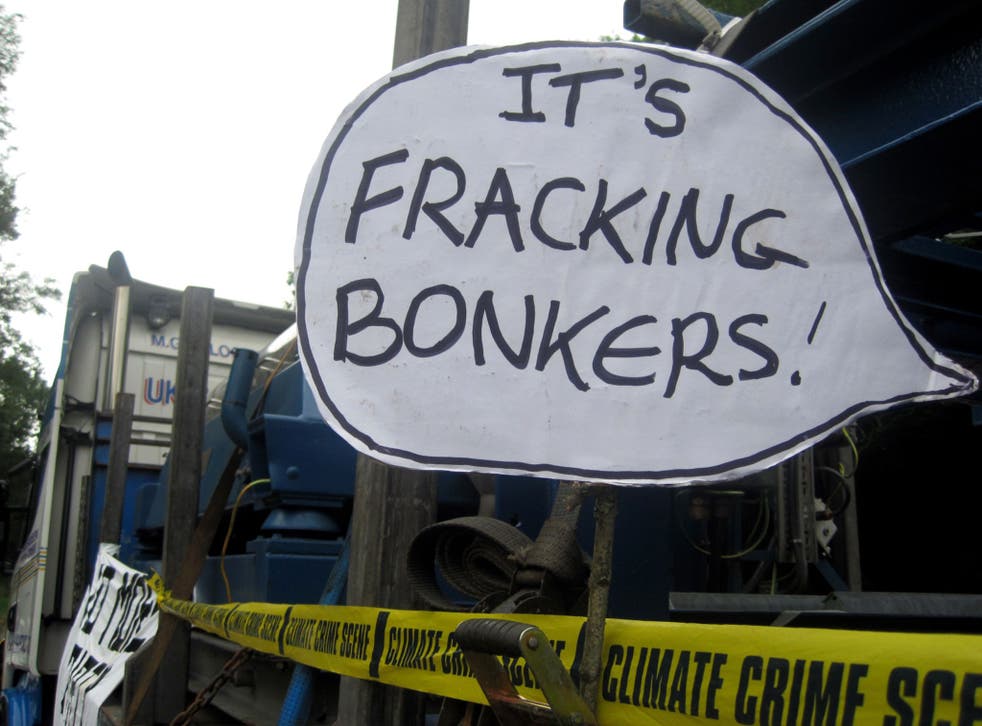 Does fracking change everything?
Earlier this year the Saudi Prince Al-waleed bin Talal hit the headlines with his spat with Forbes magazine, when it ranked him as only 26th in the billionaires' rich list. He thought he should be in the top 10. Now he is stirring up a different sort of trouble. He has written an open letter to the Saudi oil minister, Ali al-Naimi, saying that fracking was undermining the position of OPEC.
"The world's reliance on OPEC oil, especially the production of Saudi Arabia, is in a clear and continuous decline," he wrote.
The thrust of his argument was the Saudi Arabia had to diversify its economy. At the moment more than 90 per cent of government revenues come from oil, and that is an uncomfortable position to be in. But there is another way of looking at this, which is to think in terms of global power. There has of course been a huge debate about fracking, but it has been couched largely in environmental terms. The argument on the one hand has been about the environmental costs and dangers of using this technology, and on the other about the time that it buys the world to enable it to develop alternatives to oil, gas and coal. There is the danger, too, that in buying more time, the pressure to adapt will be weakened.
It is a most important debate and it will rightly continue, but the debate about power is massively important too. Consider the implications for the US, as predicted by the International Energy Agency. Over the next five years, one-third of the new oil supplies in the world will be developed there. By 2020 it will have become a net exporter of gas. And by 2035 it will be self-sufficient in energy overall.
Now look from the other side. Start with Russia. At the moment Russia is the largest gas producer. If the IEA is right, it will be overtaken by the US within two years. Suddenly Russia, which at the moment is the chief supplier of gas to Europe, looks much less powerful – though the practicalities of ports, storage, pipelines and so on mean that it will have something of a stranglehold over Europe for some years to come. A further point is the financial impact of fracking on the price of oil and gas. The Russian government needs a relatively high oil price to balance its budget. It has been calculated that this "break-even point" is around $100 a barrel. So Russia may face financial pressures as well as a loss of political clout.
Now look at OPEC. At the moment OPEC accounts for something like 80 per cent of proven oil reserves and about 40 per cent of production. We have very little idea of the world's shale oil reserves but it is easy to forecast that OPEC's share of production is unlikely to rise, as was expected until recently, and may well decline. Like Russia, OPEC members will also be under budgetary pressure if the oil price falls. Their break-even price varies from country to country, but it thought to be as high as $140 a barrel in Iran, $100 in Iraq, and $80 in Saudi Arabia. Yesterday the price for Brent crude was $107 a barrel. Saudi Arabia (and the UAE) seem to have a little headroom but many of the others don't.
There are huge imponderables, among them the ability of China, which has just passed the US as the world's largest net oil importer, to develop its own shale oil and gas reserves. Fracking uses a lot of water and China faces chronic water shortages. That makes it harder for it to develop its resources than, say, Canada or the US. But already you can discern the shift in power. Last week, just as Prince Al-waleed bin Talal was about to publish his open letter warning about Saudi over-dependence on oil, the US produced more of the stuff than at any time since 1990. OPEC needs a reasonably high oil price. Western consumers would like a lower one – and in the US are already getting a much lower gas price.
The firm with a foot in five centuries
A story that captures both the longevity, and the fluidity, of corporate life. The Hudson's Bay Company, founded by a charter from Charles II in 1670 but now headquartered in Toronto, has just bought Saks Fifth Avenue, the top-end apparel stores group for $2.9bn. So a company intended to exploit the resources of a distant English colony manages, nearly 350 years later, to take control of a prime business in one of its former colonies.
But the story has a twist. The Hudson's Bay Company is controlled by a New York private equity company called NRDC Equity Partners, founded in 2006. It ran through a series of owners, being finally bought by NRDC in 2008, and has recently gone public again on the Toronto Stock Exchange.
So you have an ancient joint-stock company surviving the decline of the fur trade, moving into retailing, going through changes of ownership, then finally becoming a joint-stock company again. The concept of the shareholder-owned company has managed to survive the centuries, even if the vast majority of the companies themselves (unlike this one) have not.
h.mcrae@independent.co.uk
Join our new commenting forum
Join thought-provoking conversations, follow other Independent readers and see their replies