Free expression is the bedrock of a free society. The moral case for a truly free press is overdue a hearing
The real danger isn't state censorship but the consolidation of a sterile, conformist atmosphere in which it's accepted that it simply won't do to publish some stories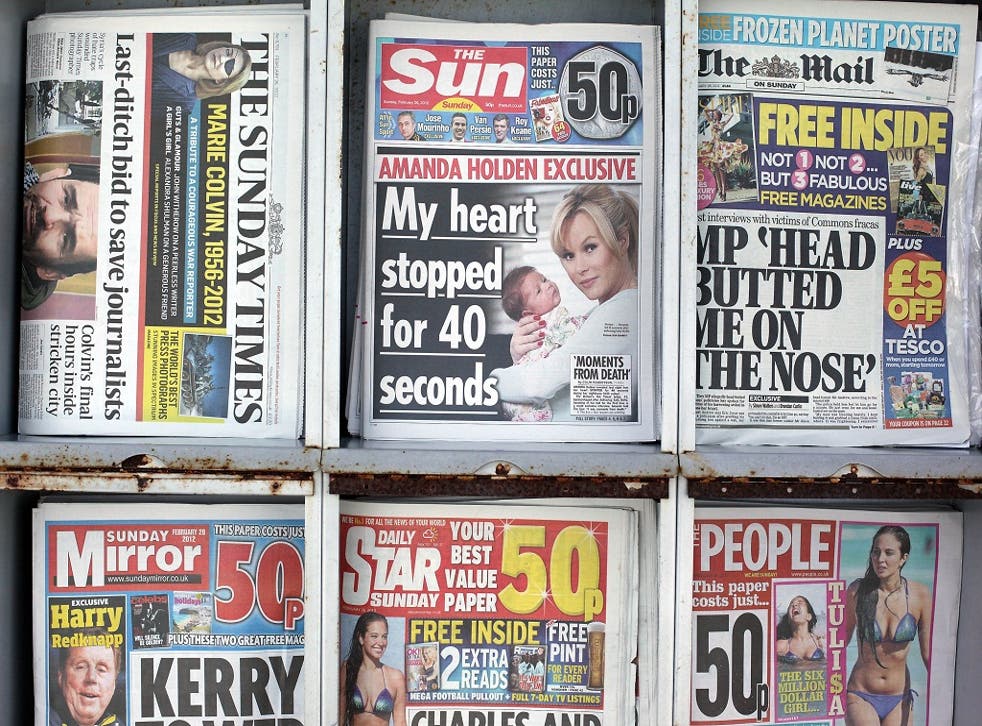 Self-regulation or state-backed regulation? As we await Lord Justice Leveson's report into the "culture and ethics" of the British media, the battle lines are apparently being drawn for a fight over the future of press freedom. Except that they are not. This is a phoney war.
The problem is that both parties to the current debate are effectively on the same side of the lines. Anti-tabloid campaigners want a tough new regulator backed by state legislation. Defenders of self-regulation such as Lord Hunt of the Press Complaints Commission instead propose a tough new independent regulator that would have more powers to police the press than are currently enjoyed by the police.
All of them have accepted the central myth of the post-phone hacking debate: that the British press is too free to run wild. The fact is, however, that the press is not nearly free or open enough.
Many people were shocked by revelations of press malpractice around the phone hacking scandal. Some of us were more taken aback by how few seemed prepared to mount a resolute defence of the freedom of the press in response to the furore. How far that freedom has fallen out of fashion was made clear at the conference of the misnamed Liberal Democrats. Steve Coogan, top celebrity tabloid-basher, told a fringe meeting that "press freedom is a lie peddled by proprietors and editors who only care about profit", which went down a storm. Press freedom is a lie! If only those who have struggled for a free press through British history could have shared the wisdom of Alan Partridge. Why bother going to the Tower or the gallows in defence of a lie?
A loaded gun
It was in this atmosphere that past cases of phone-hacking involving one paper and a single private detective were seized upon as the pretext to launch a crusade to purge the entire press. It should have been clear from the start that Lord Justice Leveson's inquiry was the state's latest effort to tame the press, an inquisition aiming to impose a new orthodoxy on the media and root out heretical journalism of which the elite disapproves. The reaction last month from those on the receiving end of Leveson's initial 100-page "diatribe" suggest that, in the words of Independent editor Chris Blackhurst, he is indeed "loading a gun" aimed at newspapers.
Yet from the start few questioned the right of the unelected, unaccountable Lord Justice to rule on how far the clock should be turned back on press freedom. A chorus of celebrities and politicians acted as cheerleaders for the inquisition. Worse, many liberal journalism academics and civil-liberties campaigners went over to the other side, lining up behind Leveson to demand firmer regulation under the banner "We believe in press freedom, BUT…"
The biggest danger to free and open press today is not crude state censorship. We are not looking at the "Orwellian nightmare" of a jackboot stamping on a journalist's face. The real threat is the consolidation of a sterile atmosphere of conformism and self-censorship in which, as Orwell said of the British press in 1945, it is accepted that it simply "wouldn't do" to publish certain stories or opinions. So long as that holds, it will not much matter what precise new system of regulation is put in place.
Ethical... cleansing
High-minded critics talk about the need for more "ethical journalism". This demand for ethereal ethics is a cover for pursuing a more earthbound agenda: purging the press to suit the tastes of those who think "popular" is a dirty word. They want a powerful new regulator to wash the press's mouth out with carbolic soap. I call it "ethical" cleansing.
It is high time to put forward the moral case for greater press freedom. Freedom of expression is the bedrock liberty of a free society. Nothing we know, love or hate in science, politics or the arts would have been possible without the fight for a free press. If we want a proper debate about the future we need a free press, print and web, more than ever.
The hard truth is that a free press does not have to comply with anybody else's notions of good or ethical journalism, or what is fit to be seen and heard. You need not be as pious as Steve Coogan or Hugh Grant to qualify for press freedom. It is not a gift to be handed down like charity only to those deemed deserving. Freedom is a messy business. And defending it means standing up for the right of others to publish – and to read - things you might not want to know.
There is a far bigger historic issue at stake here than phone hacking. We should stand for press freedom, as something that belongs to all - or to none at all - with no buts. And that's no lie.
Mick Hume is a journalist and author of new book There Is No Such Thing As a Free Press. He is speaking on Stop the press: the media after Leveson and What is the truth? at the Battle of Ideas on 21 October
independentvoices.com is partnering with the Battle of Ideas festival to present a series of guest articles from festival speakers on the key questions of our time.
Register for free to continue reading
Registration is a free and easy way to support our truly independent journalism
By registering, you will also enjoy limited access to Premium articles, exclusive newsletters, commenting, and virtual events with our leading journalists
Already have an account? sign in
Join our new commenting forum
Join thought-provoking conversations, follow other Independent readers and see their replies