Goal-line technology is where football intervention must end
Hawk-Eye is justifiable considering the anguish it will curb, but any further technological advances would harm the pure of nature football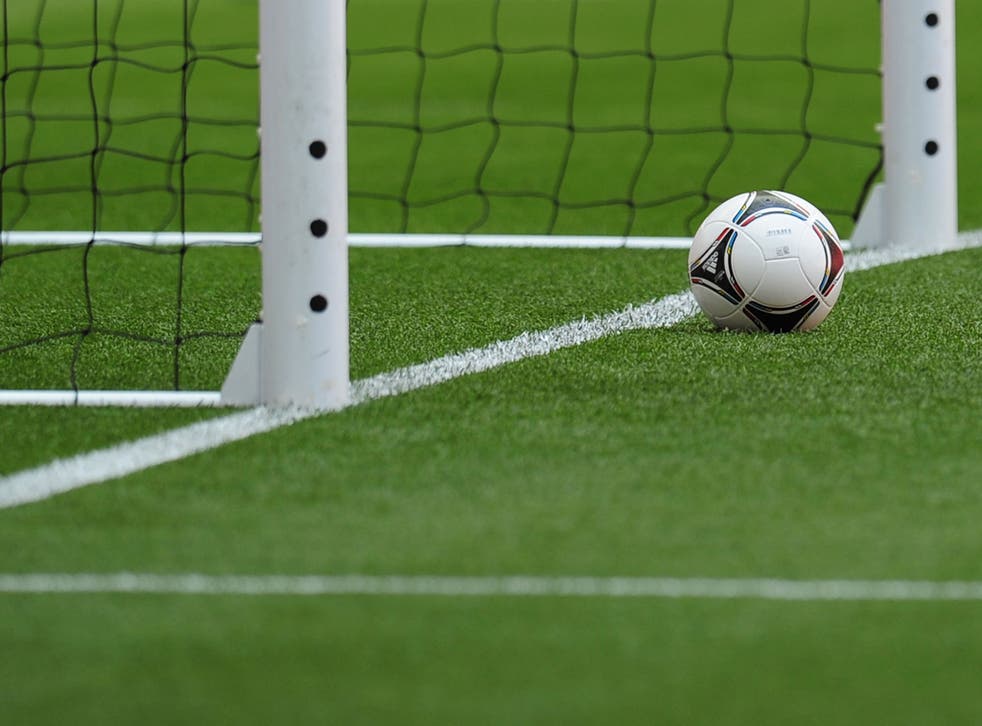 Well, after years of heartache, wrong decisions and arguments, goal-line technology is coming to the Premier League.
It has been a long time coming. On countless occasions have teams been let down or given an unjust boost by mistakes, and now, it seems, the 'ghost goal' issue will finally be put to bed.
Dare I mention Frank Lampard's clearly credible strike in 2010's World Cup? Or Crystal Palace's 'goal' against Bristol City, in which the ball most definitely hit the back of the net and bounced straight out, only to be ruled a goal kick by an arguably questionable referee and linesman?
But that's just it – while at the time I could only stand in dismay as the mighty Eagles fell foul to a human error of, in my opinion, cataclysmic proportion, you can hardly blame one or two sets of eyes. We all get it wrong. Officials will surely welcome the security in such testing decisions.
Indeed, the two above incidents would remain unaffected were they to happen today, given the inclusion is only planned to be instigated in the Premier League – though they were, at least certainly the former, key to Sepp Blatter's swing towards its usage.
For me, as stated by Lampard himself earlier this week, it's a 'no brainer.' Goals define winning or losing. They are essential to victory and therefore it's imperative to rid our game of ghosts.
However, the arguments against Hawk-Eye in football cannot be ignored. Cost and reliability have been often considered. Michel Platini remains opposed, citing better ways to spend the cash. Other major football figures agree.
And then there's the thought that technology etches away at football's traditions and simplicity; its rawness. This is important, for there is unquestionably beauty in football's natural state. Whether in a local park, leisure centre or a 70,000 capacity stadium, all you need to play the game is a ball and some goal posts.
But in terms of the goal-line advancement, the fans that'll be spared dismay on an unrivalled magnitude, the tears and the anger prevented, it seems merited. In this instance, the pros outweigh the cons. Three points will be all the fairer.
Undoubtedly though, above all, goal-line technology is where intervention must end. Saturday's pub discussions and Monday's contestable musings must otherwise be left untouched.
Consider the wondrous occurrence of offside: imagining a timely wait for cameras to be checked for space between the last defender, just to determine whether Defoe strayed half a yard? Preposterous. Replaying a tackle to see whether the defender was late? No, these things are best left as they are. Because part of what sets football aside from the rest, is not just its beauty and social magnitude, but its unpredictability and its way of creating conversation.
I'm thankful for this introduction, it was needed. Modernisation is a fact of life and the goal is just too pivotal a factor. It's a level above the late challenge or the red cards – yes, these affect games, but they don't entirely decide them. But past Hawk-Eye, football's fluidity and backbone would be in too much danger. Its other harsh realities are part of the excitement.
Currently, it seems only goal-line technology is on the agenda – but in time, it would hardly be surprising to see other interventions discussed. I truly hope they're cut short, and that after this football's left alone; governed only by the men and women in black and white. Its traditions are paramount to Saturdays across the land.
Join our new commenting forum
Join thought-provoking conversations, follow other Independent readers and see their replies