'Green crap'? Cameron's u-turn on the environment is just as shameful as Clegg's on tuition fees
What we are witnessing is more than simply a shift in rhetoric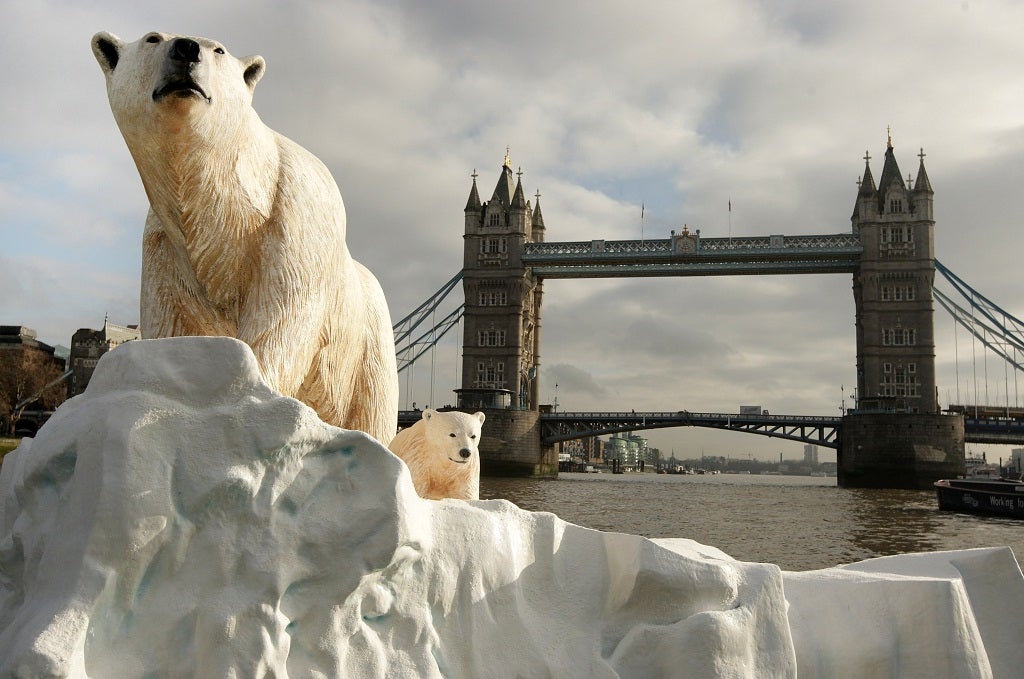 Only three years ago David Cameron told us he was passionate about protecting the environment. He even changed his party's logo to a tree. Those famous images of him hugging a husky in the Arctic and cycling to work are simply representative of how central environmentalism became to his personal identity. Cameron's promise to lead "the greenest government ever" was perhaps his most famous pledge to voters. It helped convince people that under his leadership the Conservatives would be different, more compassionate and more in touch with people's values then the toxic, unreconstructed, "nasty party" that voters thought they had become.
Three years later and rather than lead the greenest government ever, apparently the Prime Minister wants to "get rid of all this green crap." A "senior Tory source" inside Number 10 reportedly told today's Sun newspaper, "We used to say 'Vote blue, go green', now it's 'Vote blue, get real.' But it isn't just a big shift in rhetoric we're seeing from the top of government. This sentiment is also being reflected in what Ministers are actually doing.
Whilst once David Cameron installed a wind turbine on the roof of his home, now his message to the country is instead frack, baby, frack. Whilst once he promised an end to the era of dirty fossil fuels with tough new pollution rules for power stations, now he's passing an energy law riddled with loopholes for dirty coal and gas plants. Whilst before the election he launched his party's energy manifesto on the roof of Greenpeace's direct action warehouse, now - according to his Chancellor – even modernising MPs in his own party are part of an "environmental taliban."
In the Independent in 2006, David Cameron wrote, "Climate change is one of the biggest threats facing the world and we must have a much greater sense of urgency about tackling it." In contrast, now he apparently thinks the most suitable person to appoint to be his Environment Secretary is a climate change denier, and a man more interested in gassing badgers than protecting our countryside.
This morning the Conservative MP and environmental champion Zac Goldsmith overheard someone in the Tory tea room say, "If the PM can casually drop something that was so central to his identity, he can drop anything."
Whoever the speaker, the sentiment is utterly correct. This goes to the heart of the Prime Minister's integrity. In that sense, Cameron's u-turn on protecting the environment is reminiscent of Nick Clegg's u-turn on tuition fees. It can only leave us thinking, did the Prime Minister actually believe any of that stuff he told us when he wanted our votes? No wonder people are disillusioned with politics.
Yes, of course the cost of living crisis matters hugely – but most people can agree that it isn't an excuse to trash the planet. As David Cameron himself said in one of those pre-election speeches he gave, and that his people tried to delete off the internet last week, "I understand that right now the cost of living is the number one concern for Britain's families. And I understand, with that backdrop, why people might think fighting climate change seems a costly diversion. But those who say we've got to choose either the environment or the economy… they've got it exactly wrong."
He was right then, and he's wrong now. He should be standing up to the big six energy companies who are fleecing us for increasingly expensive, imported and polluting gas to heat and power our homes. Instead he's looking at axing the very schemes aimed at cutting our dependence on these pricey imports, stabilising bills, and keeping the most vulnerable people warm at winter.
If the Prime Minister thinks the road to electoral victory will be found in attacking the very policies that he once passionately advocated and voted for then he is sorely mistaken. The British electorate are sophisticated enough that they will see through his chameleon tendencies and conclude this u-turn is not an act of leadership but one of cowardice, about nothing more than pandering to the extreme wing of his party.
Joss Garman is deputy political director of Greenpeace UK
Join our commenting forum
Join thought-provoking conversations, follow other Independent readers and see their replies