Home schooling needs real scrutiny to ensure it delivers effective education
This is not about the nanny state snooping on home educators, but parents' duty to honour their children's rights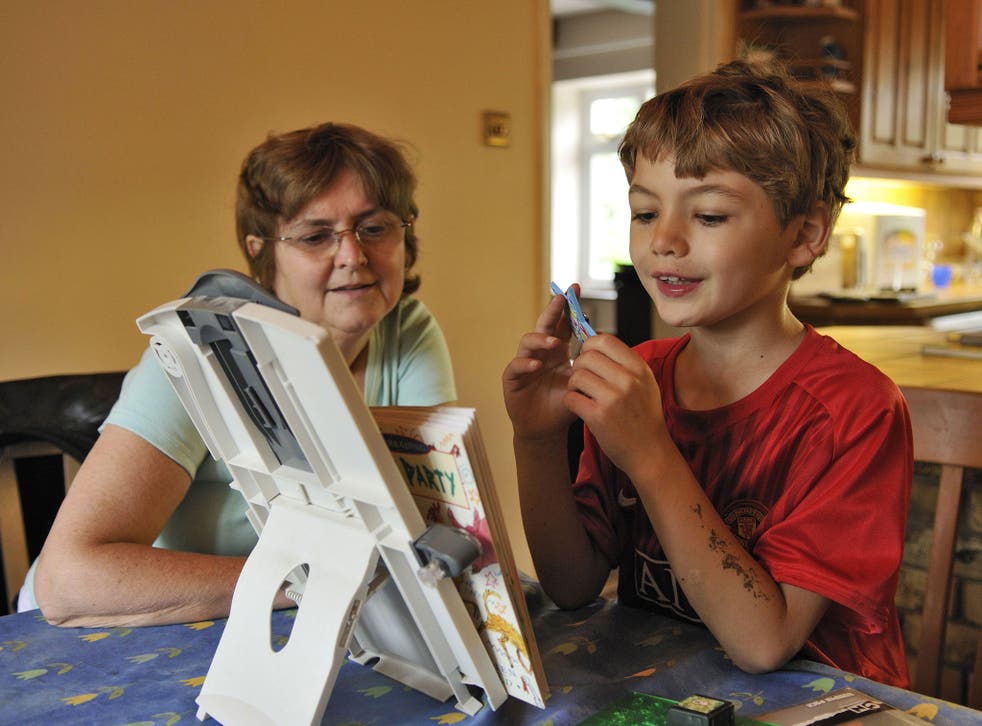 Home schooling my child is not for me. I love spending time with my daughter, but could I provide her with a daily timetable of English, maths and science, interspersed with playing with a group of five and six-year-olds on every school day of the year?
No. First, I have to work to earn money. Second – and this is just as important – the education and friendships she has at school are far superior and socially fulfilling than anything I could give her at home, day in, day out. I want her to attend structured lessons because I believe, for her, it is her best chance of doing well in later life.
One estimate puts 50,000 youngsters being educated at home in the UK. Most of these parents have the patience, time and enthusiasm to be home educators, and we should respect that decision. It is their choice if they want to follow the national curriculum. Many home-school parents do so because they believe the school their child would be attending is not suitable or is an unsafe environment – bullying is often cited when pupils are removed from classes.
The TV presenter Nadia Sawalha revealed last week that she removed her two children from their private school because they were over-worked. Most home-educating parents, like Sawalha, believe that their children will thrive better than if they stayed in class.
But what about the ones who don't? What about the minority of families who, through will or inability, are damaging or neglecting their children? The tragic case of Dylan Seabridge, the eight-year-old who died from scurvy and was also being home schooled, underlines how difficult it is to check on children whose parents want them to remain below the radar. Dylan was not seen by anyone from a public authority – a GP, teacher or social worker – after the age of 13 months, and as a result the author of a report into the case (which has still not been officially published, nearly five years on from his death) said it was "impossible" to even "draw a pen picture of him".
This case must not be used as an excuse to have a moral panic about home schooling. Charges of neglect against Dylan's parents were dropped, but the draft case review report, leaked to BBC Wales last year, showed that concerns were raised about his home schooling because his mother had mental health issues. Officials visited their home in Pembrokeshire but were unable to see Dylan – which should have rung alarm bells. The problem is not home schooling, but inadequate parenting.
But there are clearly gaps in the law which allow children like Dylan to become "invisible". In England and Wales, any parent can take their child out of school if they write to the headteacher, and while local councils can request "informal" contact there is no right of the authorities to intervene.
There seems to be distrust of authority within the home-education community, with one home-schooling website I looked at advising parents to resist home visits from officials, citing Article 8 of the European Convention of Human Rights, which gives a right to a private family life. But this right must not come at the expense of a child's right to an adequate and effective education – enshrined in Protocol 1, Article 2 of the same convention – and surely the interests of the child must come first?
Parents who want the best for their child have nothing to hide. There should be a register for home-schooled children, just as there is at school, and education officials must be able to check, regularly and personally, on the progress of every child – not only for signs of neglect, but that they are receiving adequate and effective education.
This is not about the nanny state snooping on home educators, but parents' duty to honour their children's rights.
Caine's Brexit strategy
How are the roughly 20 per cent of undecided voters in the European referendum going to make up their minds?
It won't just be down to arguments made by politicians, but – whether the political class likes it or not – celebrities such as Sir Michael Caine, who on Friday said Brexit was "scary" but he "sort of feels certain" that Britain should leave the EU because he doesn't like being "dictated to by thousands of faceless civil servants".
Caine puts his finger on the sort of nagging doubt that many people feel about Brussels. The Remain campaign needs to work on this problem quickly, because the "faceless civil servant" argument goes right to the heart of complaints about the EU: there are a lot of disillusioned voters in Britain who feel they are losing control over their lives.
I want Britain to stay in Europe, but when it comes to the referendum, it will be these instinctive heart-rather-than-head arguments that will decide the outcome.
As Caine himself might say, not many people know why Britain should leave the EU, they just feel it.
Nuclear secrets
The public got a glimpse of the nuclear button – actually a red trigger with chipped paint – for the first time last week.
The man whose job it is to pull the trigger, Lieutenant Commander Woods (his first name is a secret) has spent 16 years training for the moment when he is given orders to fire a nuclear missile, but it still looks as if it was made a bit too easy for his finger to slip.
In reality, there is a complex series of steps that must be gone through before the weapon is fired, as Cole Moreton discovers on page 26. As Lt Cdr Woods says, our nuclear submarines have been in operation for 47 years, and "that deterrent has been effective". Something that the Labour leadership should remember.
'Da Pinchi Code' unscrambled
The mysterious markings outside homes in the "Da Pinchi Code", supposedly used by burglars to decide whether anything in the property is worth stealing, are in fact signs painted by utility companies, a police investigation found last week. I knew they looked familiar: after I left university I worked for a short time at Yorkshire Water. My job was to plot water pipes and fittings on a computerised map, based on drawings by engineers. At the time I could have told you a lot about epoxy lining and 3in valves.
Twitter: @janemerrick23
Join our new commenting forum
Join thought-provoking conversations, follow other Independent readers and see their replies