If even Merkel attracts 'black widow spider' sexism, what hope is there for the rest of us?
Merkel was compared to the creature - but would such a comparison have been made in the case of a male politician?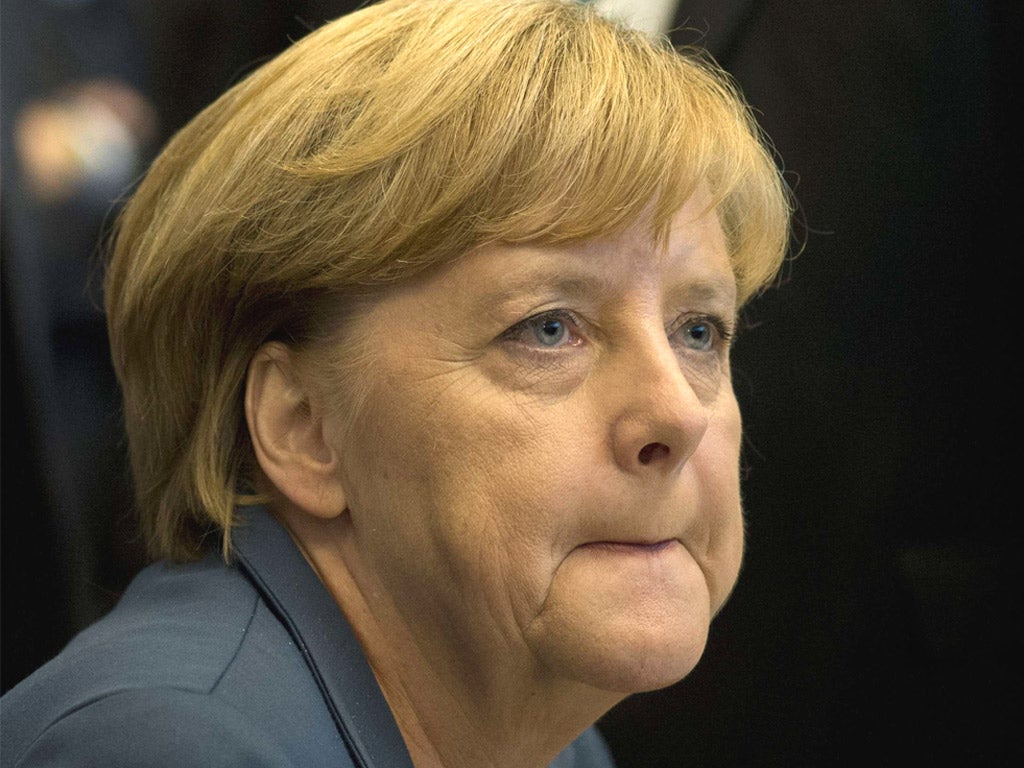 There are days when you don't have to venture far beyond your front door to encounter what is now, thanks to Laura Bates and her campaign, termed "everyday sexism".
But you would have hoped – at least I would have hoped – that the rarefied world of think-tanks and academia might be above all that. Not so, as I found, at the august Royal Institute of International Affairs at Chatham House this week, where they were discussing the German election. One of three men on the panel ventured the view – current among some German commentators – that Angela Merkel was akin to a "black widow spider" who sucked parties into her coalitions and poisoned them while they slept.
The one female member of the panel objected valiantly – but to my mind a little too mildly – that such a comparison would not have been made in the case of a male politician, which of course it would not. As our very own Lib Dems know to their cost, there is such a thing as the "curse of coalition", which places the junior partner at a big disadvantage at the next election. That applies whether the head of government is male or female.
Such casual acceptance of a stereotype cannot but lower the tone of academic discourse and cast doubt on the judgement of the speaker. But perhaps this is in part at least a reflection of the think-tank environment. A couple of weeks ago, I spent a day going from one thinktank event to another. In the morning it was housing for the elderly; in the afternoon a consideration of whether central banks could ever be independent, and lastly, in early evening, a debate on "progressive" capitalism. The audiences and speakers, even at the session on housing, were predominantly male. At the other two, a cursory glance around the hall suggested that a mere 15 per cent of participants were women.
In my experience, the only times when the balance is anything near 50-50 at such events is when migration, foreign aid or refugee issues are discussed from a left-ish perspective. What does this say about the world of thinktanks, about the quality of their studies, about the representative nature of political and social debate in this country? Above all, I think it says that the female voice is far too rarely heard, but is it we, or the men, who are to blame?
It's not racist to say 'get insured'
To his credit, the no-longer new Commissioner of the Metropolitan Police has continued as he began, targeting uninsured drivers on the grounds that breaking the law in one way might suggest a willingness to break the law in others. I recently came across one of his "sweeps" on the Chelsea Embankment. More than a dozen vehicles had been stopped, with some drivers on their phones, presumably trying drum up enough insurance to continue on their way.
What many might find depressing, including me, is that in this "white" part of town, the majority of those drivers came from ethnic minorities. However this variety of stop-and-search is "colour-blind" in the sense that the police make stops after scanning number plates and cross-checking for insurance by computer. There is no question of a US-style offence of "driving while black". Consequently I am now more guilty than I used to be of "racial profiling" other drivers. Perhaps insurers should concentrate their adverts on this, clearly hard to reach, part of the market.
m.dejevsky@independent.co.uk
Join our commenting forum
Join thought-provoking conversations, follow other Independent readers and see their replies