International Women's Day 2015: The global status of women will not advance until the last sweatshop closes
We hear more about middle class female executives and heads of state than we do the thousands of working women who keep the world clothed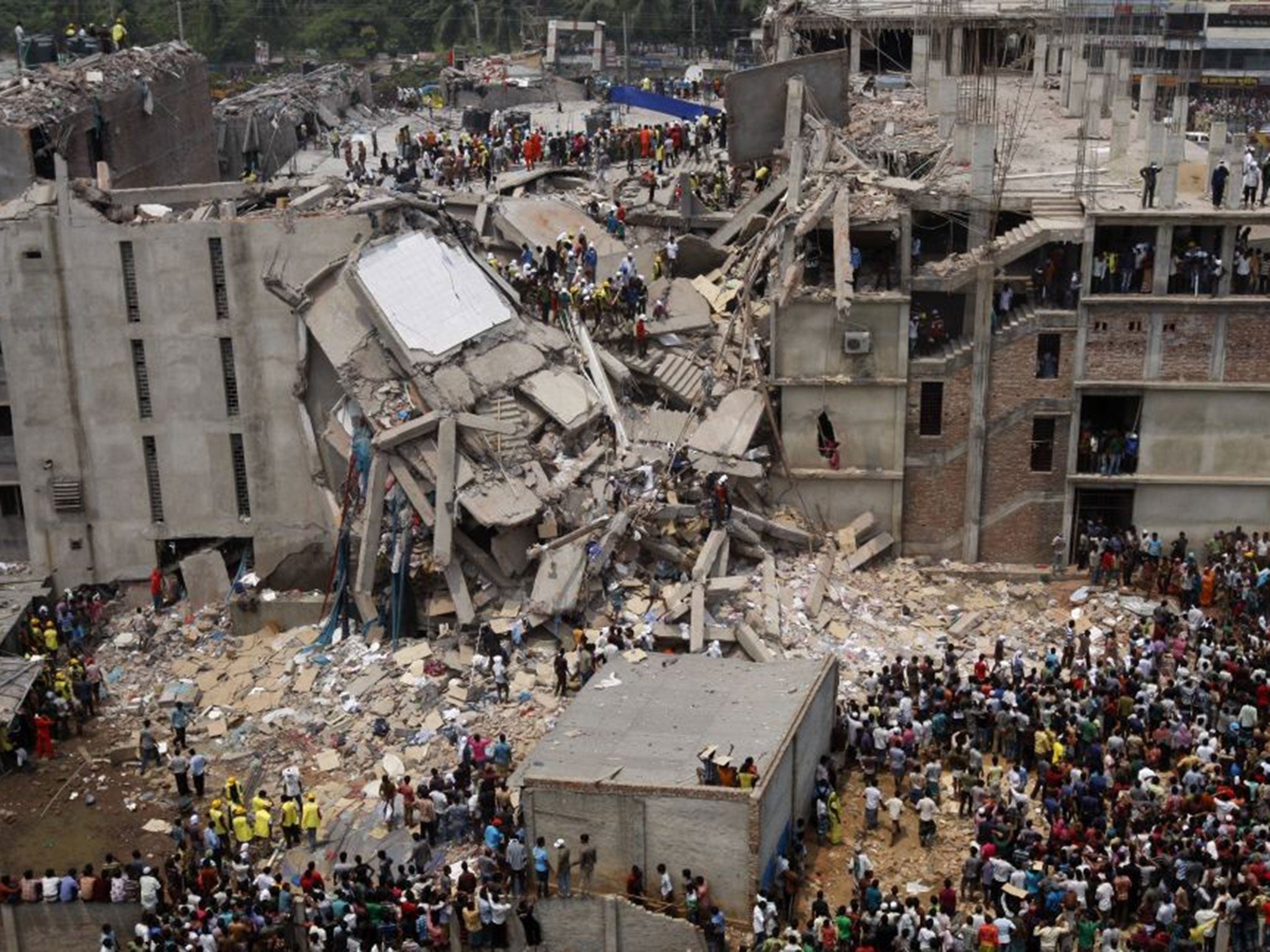 International Women's Day is an annual reminder of our lack of progress on garment workers' rights.
Garment workers' history runs parallel to that of International Women's Day. In 1908, the first 'National Women's Day' was observed in the United States, where women protested against working conditions in garment factories. In 1911, within a week of the first 'International Working Women's Day', which we now know as just 'International Women's Day', 146 women were killed in a garment factory fire.
The Triangle Shirtwaist Factory in New York, a sweatshop staffed by mostly young, immigrant women burned down after a rag bin caught alight. Those who weren't burned alive in the locked building jumped from the eighth floor windows to their deaths. The women earned $15 a week, working 12 hours a day every day.
The similarities between this and the Rana Plaza disaster in 2013 are haunting. Just two years ago in Dhaka, Bangladesh, 1,129 people were killed when an eight storey factory collapsed. Just like in the Triangle Shirtwaist Factory, eighty per cent of the workers were young women, working 13 to 14 hour shifts and earning between $10 and $12 a week.
The Triangle Shirtwaist Fire provided us with a gauge for working women's rights, and it's hard to stomach but we've made barely any progress in 100 years. Young, poor, migrant women are still abused and exploited in the garment industry. Even in the UK, garment workers in Leicester – who are predominantly migrant women – face health and safety breaches galore whilst earning a mere £3 per hour, less than half of the legal minimum wage.
Before we move the conversation away from sexist, classist exploitation onto building regulations and health and safety (as we did when Rana Plaza came under the spotlight) consider that in Ciudad Juarez, one of the deadliest cities in Mexico, the majority of femicide victims are young, impoverished women working in sweatshops.
Feminist Quotes From Leading Men
Show all 18
The global status of women will not advance until the last sweatshop closes. But why, even after 100 years, are we still struggling to ensure women's basic labour rights? Why are multinational brands able to get away with deliberately overlooking the safety and dignity of female workers? Most pressingly, why have we dropped the word 'working' from International Women's Day?
International Women's Day provides a welcome space for the world to reflect on and celebrate women's rights advocates and achievements. Garment workers' movements are not without theirs either, take Jayaben Desai and Clara Lemlich Shavelson for example.
However, it's vital that if we don't revive the day's original name, we at least retain its spirit; not just to talk about CEOs, pay gaps and entrepreneurs, but to focus our attention on the poor migrant women who risk their lives, rights and safety just to earn a living. Feminism must leave no woman behind.
We must sustain our attention on the invisible women who are so easy to forget about; locked in sweatshops, caught up in the most brutal quarters of a global capitalist machine, bearing the brunt of class, race and gender oppression all at once.
Every International Women's Day, discussions take a similar path: we've come a long way, but there's still so much more to do. However, when it comes to garment workers' rights, we haven't come that far. We hear more about middle class female executives and heads of state than we do the thousands of working women who keep the world clothed.
Until this changes, the 8th of March will continue to be an uncomfortable reminder that feminism is failing marginalised, migrant women workers.
Join our commenting forum
Join thought-provoking conversations, follow other Independent readers and see their replies