Is class politics still relevant? Well yes and no
The left needs new vision, but whatever the Centre for Labour and Social Studies would like to believe, working people no longer identify with the old idea of class.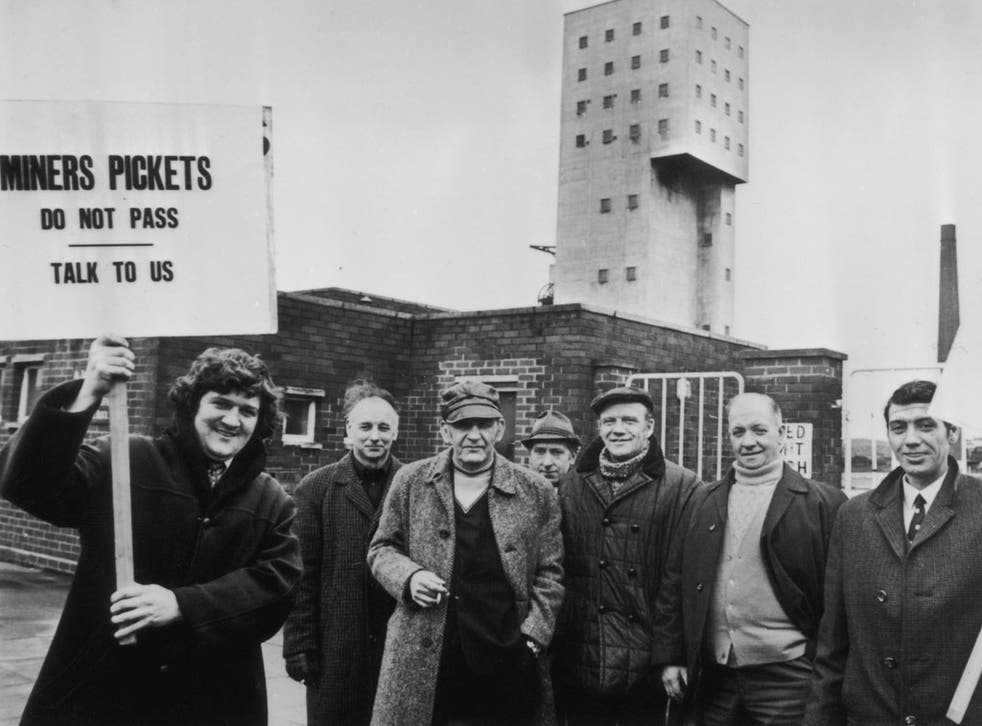 A new think tank, the Centre for Labour and Social Studies, which also goes by the appropriate acronym CLASS, was recently set-up as a left-wing alternative to the Blairite think-tank Progress, and will be holding a fringe meeting on equality at this week's Labour Party conference. The brainchild of Unite leader Len McCluskey and GMB General Secretary Paul Kenny, the think tank's central aim is to present a coherent alternative to the leadership of the Labour Party from a decidedly left-wing perspective.
As any lefty will recognise, an initiative like this is sorely needed. In terms of economic policy, despite what many would consider a fertile economic backdrop, there is currently no credible left-wing alternative to the free-market on the table - neither in the Labour Party nor outside it. There hasn't been for some time either. Critiques of the excesses of capitalism continue to impress of course – the late Tony Judt's book Ill Fares the Land was an excellent example - but applying the socialism and social democracy of the 20th century to today's economy would make about as much sense as riding a penny farthing to work. Things have moved on; and it is probably time the left did too.
As the acronym suggests, the think tank places a heavy emphasis on class - class politics to be precise - or in the media-savvy language all think tanks like to use, "making politics more relevant to working class lives". This is certainly on the right track. The idea that inequality no longer matters – that what is really important is meritocracy, and that policy should do little more than smooth the path for a clutch of talented individuals to rise above their background – is often a convenient excuse for the status quo. It is no accident that life expectancy, mental illness, teenage pregnancy, criminality and infant mortality indexes are worse in the UK and the US than in mainland Europe. The more unequal a society is the more widespread are its social problems. And importantly for the meritocrats, the harder it is for gifted individuals to escape the circumstances into which they were born.
However the stumbling blocks for those looking to put social class back on the political agenda are many, most notably the reluctance of the working class to recognise itself for what it is. Only a quarter (24 per cent) of the British population now identifies as working class, according to a survey carried out last year by BritainThinks. This compares to 67 per cent in the late 1980s. The survey also found a breakdown in traditional forms of working class solidarity, with those identifying as middle class more likely to feel themselves part of a wider community than their working class counterparts.
Now while I wouldn't dream of telling anyone that they must accept Tony Blair's 1999 assertion that "the class war is over" – every time a person is sacked in order to bring about a fraction of a penny increase in a company's share price it is clear that the class war is not over – in forging an effective message it is necessary for the left to recognise that class occupies a much smaller chunk of a working person's identity than it did a generation ago.
Every time a person is sacked in order to bring about a fraction of a penny increase in a company's share price it is clear that the class war is not over.
And in many ways this is a positive development. The idea that a person can only find fulfilment through the participation in the communal life of an organised group can be as constricting as it can be emancipating. In much the same way that the breakdown of the traditional family has brought with it a number of social problems, it has allowed others to break free from sexual hypocrisy in a way that would have been unthinkable a generation ago. Sexual and racial identities have also become more fluid than in the past, and today people are free to reject automatic categorisation based on only one facet of their personality. For better or worse the same holds true for workers. Working people today often identify more closely with the music they listen to, the people they socialise with, what they spend their money on, and the way they look more than they do with the picket line. This is reflected in the trade union movement, where membership levels fell by a further 2.7 per cent last year to 6.5 million – down from a historic high-point of 13.2 million in 1979.
I imagine the initial reaction of any ardent socialist to this sort of thing will be to scoff and claim that it is all a distraction from the class struggle. They would have a point too. Class is as important as ever in terms of whom in our society gets rich and who flounders around at the bottom. But in order to make political inroads the left needs to figure out a way to connect with people for whom social class is only one fragment of a much more fluid social identity. As well as getting to grips with a global economy that is seemingly incompatible with the realisation of social justice, anyone looking for some kind of redistributive change, whether in the form of a more cuddly kind of capitalism or democratic Socialism, needs to start talking in a language that people understand, and unfortunately class politics just isn't one of them.
Register for free to continue reading
Registration is a free and easy way to support our truly independent journalism
By registering, you will also enjoy limited access to Premium articles, exclusive newsletters, commenting, and virtual events with our leading journalists
Already have an account? sign in
Join our new commenting forum
Join thought-provoking conversations, follow other Independent readers and see their replies