Jenny Jones an extremist? Nice work, Met Police
Of course the 64-year-old Green peeresses with the potential to wield bicycle clips is a lethal enemy of the state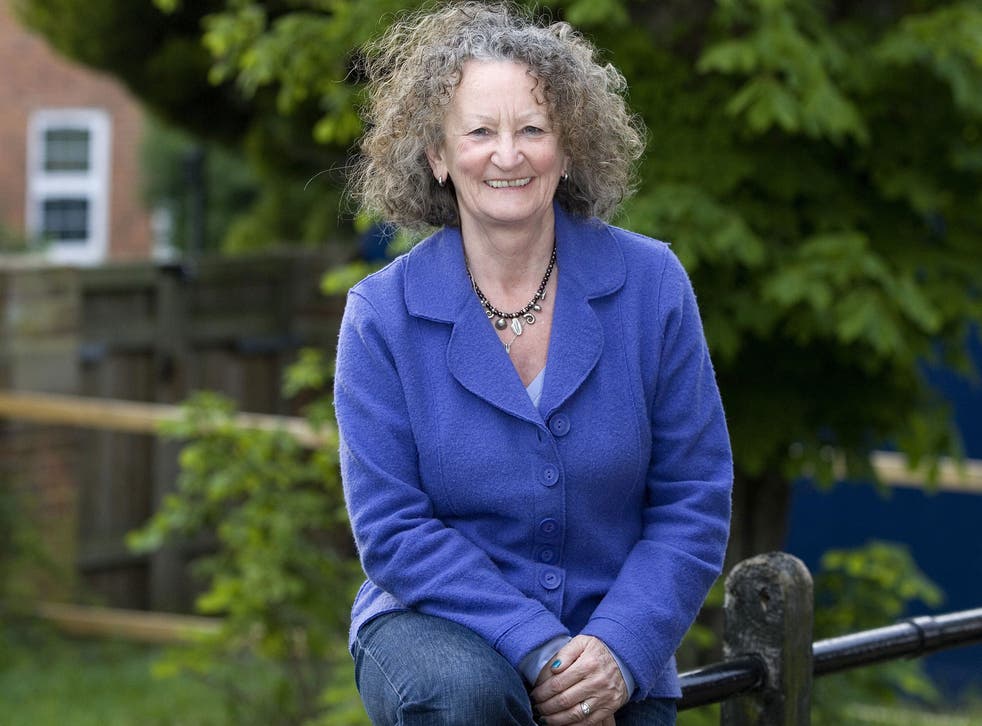 With the unwarranted surveillance of the innocent by the menagerie of surreal imbecility formally known as the Metropolitan Police, the usual reflex of liberal folk is to sympathise with the surveyed. In the case of Jenny Jones, the Green peeress and former candidate for the mayoralty of London, all my pity is reserved for her surveyors.
The tale of Baroness Jones's rise to prominence as a lethal enemy of the state underlines the Met's auto-satirical genius. Only now, after obtaining the relevant files with a request under data protection legislation, has this Greater London Authority member come to understand the threat to public order she has posed.
Previously, she must have naively imagined herself to be a model of good citizenship. Having forsaken archaeology to enter politics in middle age to campaign for such herbivorous causes as safer cycling, she even managed to dupe Her Majesty. In 2004 she was included in a Buckingham Palace list of 200 women of achievement.
Yet she now discovers that, during 11 years in which she sat on a GLA committee scrutinising the Met, in a thoughtful reciprocal gesture the Met was scrutinising her. It recorded her political activities on the secret database it reserves for the 9,000 "domestic extremists" who regularly attend legal protests, but whom it feels in its bones may in the future commit some trivial public order offence in pursuance of their political ends.
How many officers serve in the domestic extremism unit – a body the comedian Mark Thomas, a database star himself, identified as welding the mindset of the Stasi to the precepts of Ealing Comedy – is unknowable. One day, when any residual dregs of public trust in the Met have evaporated, a government will hire some tough guy from New York or Boston to unearth the full range of its stupidity, profligacy and petty vindictiveness.
Until then we are free to guess that several hundred officers are diverted from less urgent duties to protect us from marauding 64-year-old Green peeresses with the potential to wield bicycle clips and soya-based meat substitutes with evil intent.
Spare a thought for these public servants. None joined the force to do such demeaning work. In the canteen at Hendon cadet college, they did not gather over regulation issue doughnuts to share their dreams of monitoring Jenny Jones' tweets about anti-welfare cuts public meetings she planned to address.
They were not motivated to don the helmet to keep tabs on John Catt, an elderly Brighton man who, like Jones, has no criminal record, and whose legal case against them she supported. Last year the Court of Appeal judged that the Met had unlawfully recorded not merely his presence at 55 protests, but his dangerous habit of sketching scenes from them. Mr Catt is 89.
Whatever reasons the national domestic extremist unit's finest had for joining up – the uniform, the sirens, the Spanish practises, the chance to park on double yellow lines outside McDonald's with impunity, the occasional ruck, even perhaps a desire to serve the community – they cannot have included monitoring the most harmless and obviously well-meaning of their fellow citizens.
The work must be as staggeringly dull as it is pointless, and the sense of worthlessness so overpowering that you could not resent them if they cleaved to the policing tradition of by retreating to their sofas for 12 years on full pay due to stress.
It needs no spelling out that there is a sinister tinge to this. The surveillance of those without a speeding offence to their names is hardly one of those "British values" that Michael Gove would wish to be taught in schools. But while there may be a frisson of excitement to be had from the knowledge that one is being covertly watched for no sound reason, there can be only quiet despair in doing the watching.
Phil Neville – what a recovery
With the exception of "Jonathan Pearce? He's the most intelligent commentator since Barry Davies," these are the last words I expected to write about the BBC's World Cup coverage. But you have to love Philip Neville. After his barbiturate debut of Saturday night, Our Phil bounced back on Monday with sparkling elan, by eschewing the rancorous self-pity of his breed on the studio sofa. "I loved social media," he said with an adorably rueful grin, "until 24 hours ago…" and with that he was reborn.
Since the pundit's primary function is to reflect the play, he is a genius. Like England in conceding the opener against Italy, he suffered a seemingly irreversible calamity. And like the team in equalising so quickly, he recovered with startling speed. If his mirroring of that game continues, he'll revert to form during the Uruguay match tomorrow with more sepulchral droning. Until then, we salute Phil Neville as the Lazarus of punditry.
Register for free to continue reading
Registration is a free and easy way to support our truly independent journalism
By registering, you will also enjoy limited access to Premium articles, exclusive newsletters, commenting, and virtual events with our leading journalists
Already have an account? sign in
Register for free to continue reading
Registration is a free and easy way to support our truly independent journalism
By registering, you will also enjoy limited access to Premium articles, exclusive newsletters, commenting, and virtual events with our leading journalists
Already have an account? sign in
Join our new commenting forum
Join thought-provoking conversations, follow other Independent readers and see their replies