Kate Bush, the unicorn of pop, will tour after 35 years in hiding - and I'd give anything to be there
To see the fans who have waited so long, as much as the woman herself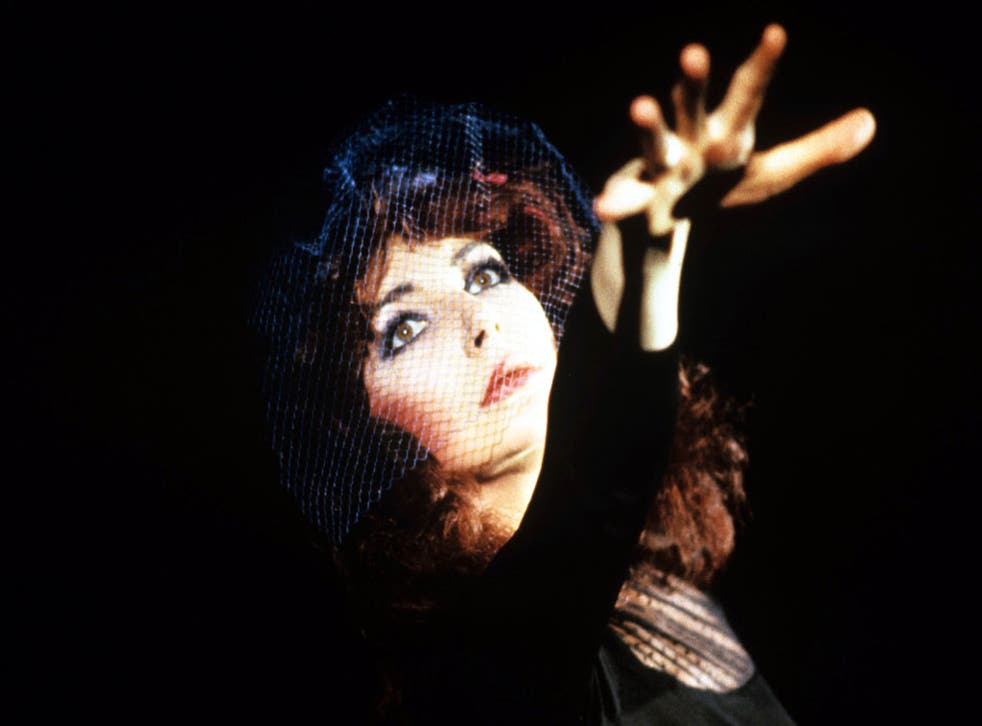 I was yet to be born when Kate Bush embarked on her one and only tour. It was 1979 and "Wuthering Heights" had made the 20-year-old a star the year before. Sadly, it turned out that performing live terrified her. So she stopped doing it.
And so despite the albums she has released sporadically since, I, like many, never thought I'd get to see her on stage. She has been in hiding for 35 years. She became the unicorn of the pop world. It is only her infrequent public appearances, such as receiving a CBE from the Queen last year, that have stopped her from sliding entirely into folklore. So the news that the 55-year-old singer is to play 15 shows at the end of the summer has understandably been met with hysterical levels of excitement by her many, many fans.
Some have compared Bush's surprise announcement this morning to when, last year, David Bowie unexpectedly dropped his album, The Next Day, after a decade in the wilderness. But Bush's reappearance is a much bigger deal. People had given up on her; they accepted that she was done with public life. All her followers could hope for was perhaps a new record once in a while. And even that seemed optimistic.
No one could have imagined they would ever get to witness "Hounds of Love" and "Running Up That Hill" being sung live (well, by the woman herself; her tracks often feature in karaoke sessions after too many gins have given birth to over-confidence). I can't imagine what the first night will be like. I would give anything to be there. To see the fans who have waited for 35 years, as much as the woman herself.
Come August, you can expect plenty of famous musicians to be in attendance at the shows. Her influence is far and wide. Any female singer who ever donned feathers and spun around the stage has Bush on their mind. Lady Gaga, Florence Welch and Bat for Lashes are just some of the recent names to be inspired by her. And it's not just women drawn to her. Every band from Outkast to Coldplay claims that Bush had an impact on them. Ariel Pink even wrote the song, "For Kate I Wait", about her.
He won't have to any more. None of us do.
Join our new commenting forum
Join thought-provoking conversations, follow other Independent readers and see their replies