Kate Middleton needs more friends like Hilary Mantel
This was a venom-free cri de coeur, as anyone who read it would have spotted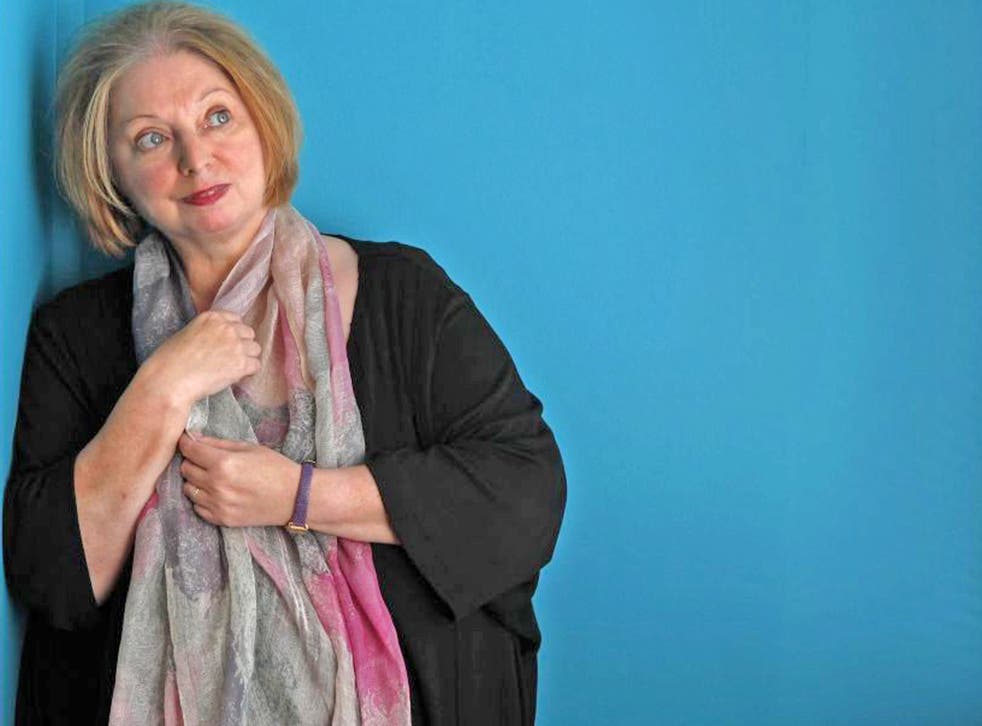 Few have had a better practical education about the law of unintended consequences than Hilary Mantel. As a young woman suffering the undiagnosed endometriosis that later robbed her of her womb, she was prescribed anti-psychotic drugs which turned her psychotic. Yet even our most prize-strewn literary novelist may be startled by how a speech in Kate Middleton's defence has drawn her into as a cat fight, as media misogynists will promote it, with the object of her sympathy.
Mantel has said that without the literary talent she would have become a medium. But you need have no psychic powers to predict what the Glenda Slaggs are making of this one, and it may be précis'd thus. Ladies and gentlemen, in the royal blue corner, fighting out of Kensington Palace, she's young and svelte, scrumptious and fecund... gawd bless Her Royal Highness, it's the Duchess of Cambridge. And now, in the bien pensant red corner, all the way from her witch's coven in Budleigh Salterton, Devon, she's a dumpy, frumpy, envious, barren old trout... it's Hilary "Hit Woman" Mantel.
If it looks like a catchweight contest, it is no contest at all. What the Daily Mail's front page, ever easily astounded and more easily scandalised, described as "an extraordinary and venomous attack" was quite the reverse. Whether anyone at the Mail bothered to read the 5,500 words, or did so and found them whooshing above his or her head, or understood them fine and wilfully misconstrued them, is unclear. I'd go for the latter, because if anyone was in the crosshairs of Mantel's telescopic sight, it was those, like the Mail, who fixate on vulnerable royals such as Diana and now the Duchess without a care for the consequences.
Cheerful curiosity
For our leading exponent of the he-who-smelt-it-dealt-it disorder called projection, psychologists tend to cite the unnamed vicar who reports little Johnny to his mother for swearing in Sunday school. "It's them wankers next door," she says. "They're shithouses round here. Twats, the lot of 'em. But will you come in for a cup of tea, and have a word with his father?" "Thanks, but I'd better f*** off back to the vicarage," he replies, "and get started on my sermon."
Next to the Daily Mail, that man of the cloth isn't in the game. "Adulation can swing to persecution, within hours, within the same press report..." begins her closing paragraph. "It may be that the whole phenomenon of monarchy is irrational, but that doesn't mean... we should behave like spectators at Bedlam. Cheerful curiosity can easily become cruelty... We don't cut off the heads of royal ladies these days, but we do sacrifice them, and we did memorably drive one to destruction a scant generation ago... I'm not asking for censorship," she finished. "I'm not asking for pious humbug and smarmy reverence. I'm asking us to back off and not be brutes."
A gentle, venom-free cri de coeur, you may agree, with which to place in perspective her earlier remarks about the pregnant Duchess once being "painfully thin" (the source of untold fascination to the Mail), and previously watching Kate becoming "a jointed doll on which certain rags are hung... a shop-window mannequin, with no personality of her own... Once she gets over being sick, the press will find that she is radiant... that this young woman's life until now was nothing, her only point and purpose being to give birth."
Precision
Given the sublime precision with which she chooses her words in print, you might argue that Mantel should have spelt her meaning out in metaphorical block capitals for the hard of comprehending. But why the hell should such a clever woman dumb herself down on the off chance that an obscure speech sponsored by the London Review of Books might meander its way a fortnight later into the block capitals of a Daily Mail headline (A Plastic Princess Designed To Breed)?
Having once very briefly met Mantel, and heard her talk up the then unpublished sequel to Wolf Hall to a party from Waterstone's (whatever did become of Bring Up The Bodies?), I imagine she will cope with this firestorm. A stranger to false modesty and phony self-deprecation, her ego seemed both colossal and, in its artlessness, endearing. It should allow her to treat the mischief-making and all the bitchy references to her steroid-induced weight with the disdain they demand. She will, touch wood, be less concerned about being malevolently misrepresented by Paul Dacre – the Richard Rich of this Mantel piece, in Tudor court terms, taking a few words out of context and moulding them into a charge of treason – than the prospect of her geologist husband, Gerald, feeling shamed by Iain Duncan Smith into retraining as a shelf stacker.
Let us hope that the doughtiness with which Mantel overcame decades of wretched health, and used the tragedy of infertility as the catalyst for literary greatness, inures her to this latest in an endless sequence of cretinously conflated rows. Her insights into the fetishisation of royalty down the ages are well worth a read (judge for yourselves the venom involved) and we could do with hearing more from Hilary Mantel rather than less. She may not be what the Daily Mail lexicon of cliché lists as a national treasure, but judged by her enemies as well as by herself, she is a diamond in the rough.
Join our new commenting forum
Join thought-provoking conversations, follow other Independent readers and see their replies